Every so often, something comes out about a member of our communities that leaves us feeling hurt and deceived.
Sometimes people are actively dishonest (like, say, Rachel Dolezal). Other times, they aren't lying - but aren't being fully transparent either. A recent example of this is Ana Mardoll.
For those who missed the story, Mardoll is a trans and disabled fantasy author whose Twitter bio now only reads "Inactive. Pronouns: xie/xer or he/him".
But before this controversy, xie was very active on Twitter and known for xer strong moral stances.
Online, Mardoll suggested that xie was dependent on donations, Patreon, and book sales to survive. Yet xie was revealed to have a career with defence contractor Lockheed Martin spanning fifteen years.
KiwiFarms, the forum known for coordinating bigoted doxxing and harassment, was later revealed to have played a part in the release of information about Mardoll's workplace.
But that doesn't stop people who donated to support Mardoll from feeling betrayed, both because xie was not transparent about xer finances and because they saw xer job as at odds with xer progressive persona.
Some people also brought up the fact Mardoll is over forty, but xie self-describing as a "trans boy" made them believe xie was much younger.
There is a lesson in this for all of us.
When teenagers post a link in their Twitter bio listing all their triggers, I wince and hope no one uses that information to hurt them.
Having a space to express our queerness online doesn't mean that we would be safe if people in our lives found out about it. Anti-queer violence is on the rise, so people have good reason to want to hide things like where they work.
So how do we reconcile this self-preservation and privacy with the desire to be authentic and honest?
Ultimately, it's down to us to decide what we feel comfortable sharing: we don't owe each other every detail, particularly when over-sharing can be unsafe.
But we do owe others the chance to make informed choices about how they interact with us and about the trust, authority, and even money they might give us.
For me, it's about integrity. If we can give each other that, we're in a much better position to protect ourselves and support each other.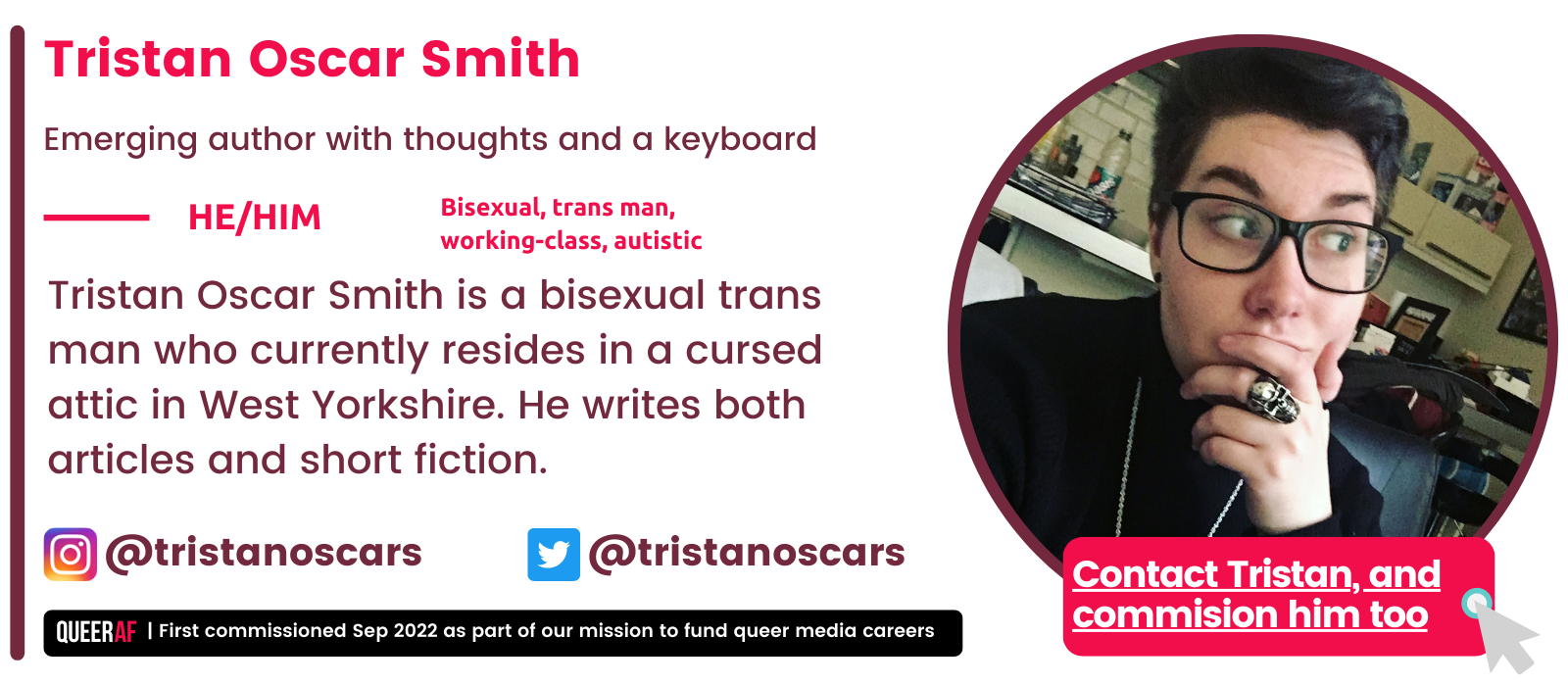 ---

Thanks to members, we can commission brave, bold queer content that counts.
We're ad-free because if it were up to advertisers, everything would need a clickbait angle, so we could farm traffic to serve their profits.
Instead, we've locked our profits and assets into the LGBTQIA+ community, so anything we bring in as a community interest company is regulated, transparent, and redirected back to our mission - and the community.
But we can't support queer creatives without you. Recurring memberships ensure we have the ongoing support we need to plan ahead. It helps us create award-winning schemes that benefit LGBTQIA+ creatives, like this top-rated newsletter and our award-winning podcast.
We know not everyone is in a position to pay for news. But as a reader-funded outlet, we rely on the backing of those who can. Every contribution, however big or small, powers our approach to journalism and sustains our future.
78% of QueerAF members choose an annual plan to secure the future of our work with one easy payment. In return, you get early access to content, the chance to directly commission an article, and to see your name next to the content you fund.
With everything that's going on in UK politics, if there were ever a time to join us, it is now. You can support QueerAF from as little as £4.20 a month.