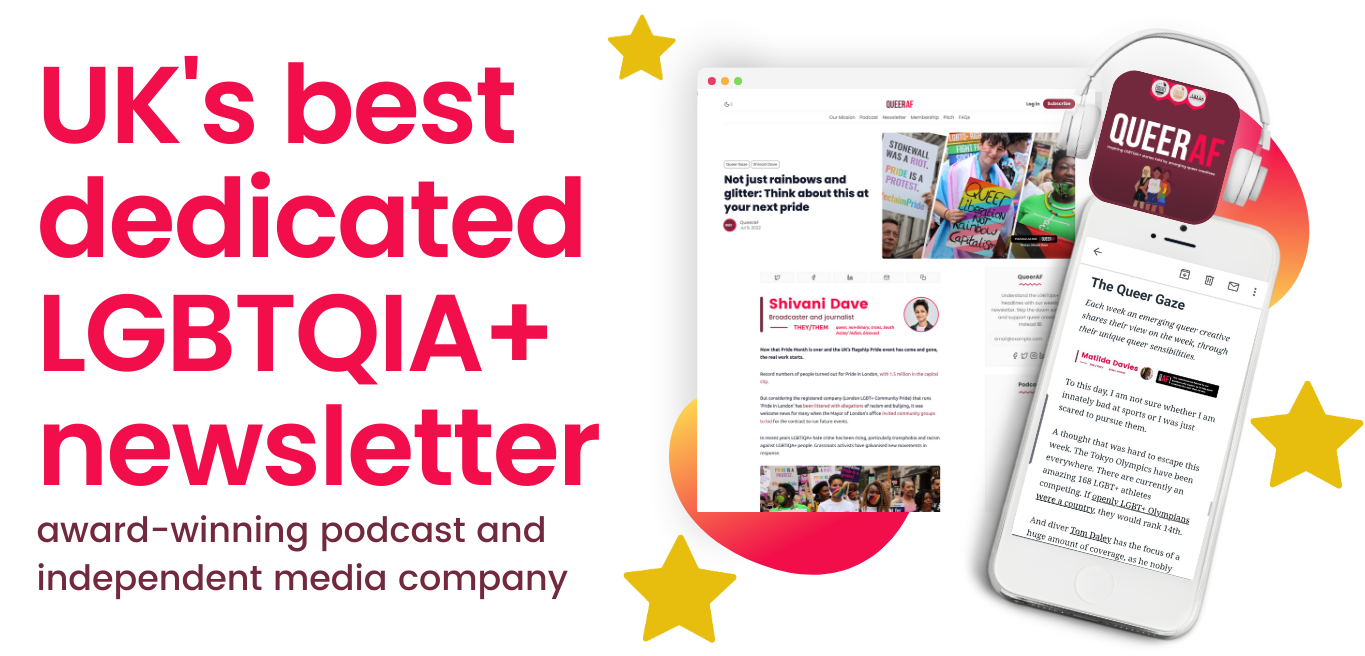 Don't take our word for it.
QueerAF's top-rated free weekly newsletter is publishing, mentoring, and building the resilience of queer creatives. It's loved by senior media professionals, queer business owners, LGBTQIA+ community leaders and all kinds of queer folk.
It has an average rating is 4.8/5 ⭐ In fact, a bunch of people value QueerAF so much; they help make our more than a newsletter and mission to support queer creatives possible.