Knowledge of our past is fundamental for our liberation
Trans+ History Week is a week-long reflective period to learn and celebrate the momentous and millennia-old history of transgender, non-binary, gender-diverse and Intersex people.
It will begin on May 06 2024 - the 91st anniversary of the Nazi raid on the world's first trans clinic.
It's the week they tried to erase us. It's the week we will be remembered.
Trans+ History Week is a social enterprise to ensure its activity benefits the community and a QueerAF Launchpad project.
It's a week to build on and celebrate the work that the incredible Trans+ archivers, historians and content creators are already doing, launched after consultation and with support from some of the UK's largest LGBTQIA+ organisations, trans trailblazers, elders and activists.
We are a space for Trans+ people, by Trans+ people. For all of our history.
📆 Add Trans+ History Week to your calendar:

- Trans+ History Day 06 May
- Trans+ History Week 06 - 12 May

Apple • Google • Office 365 • Outlook Web • Outlook • Yahoo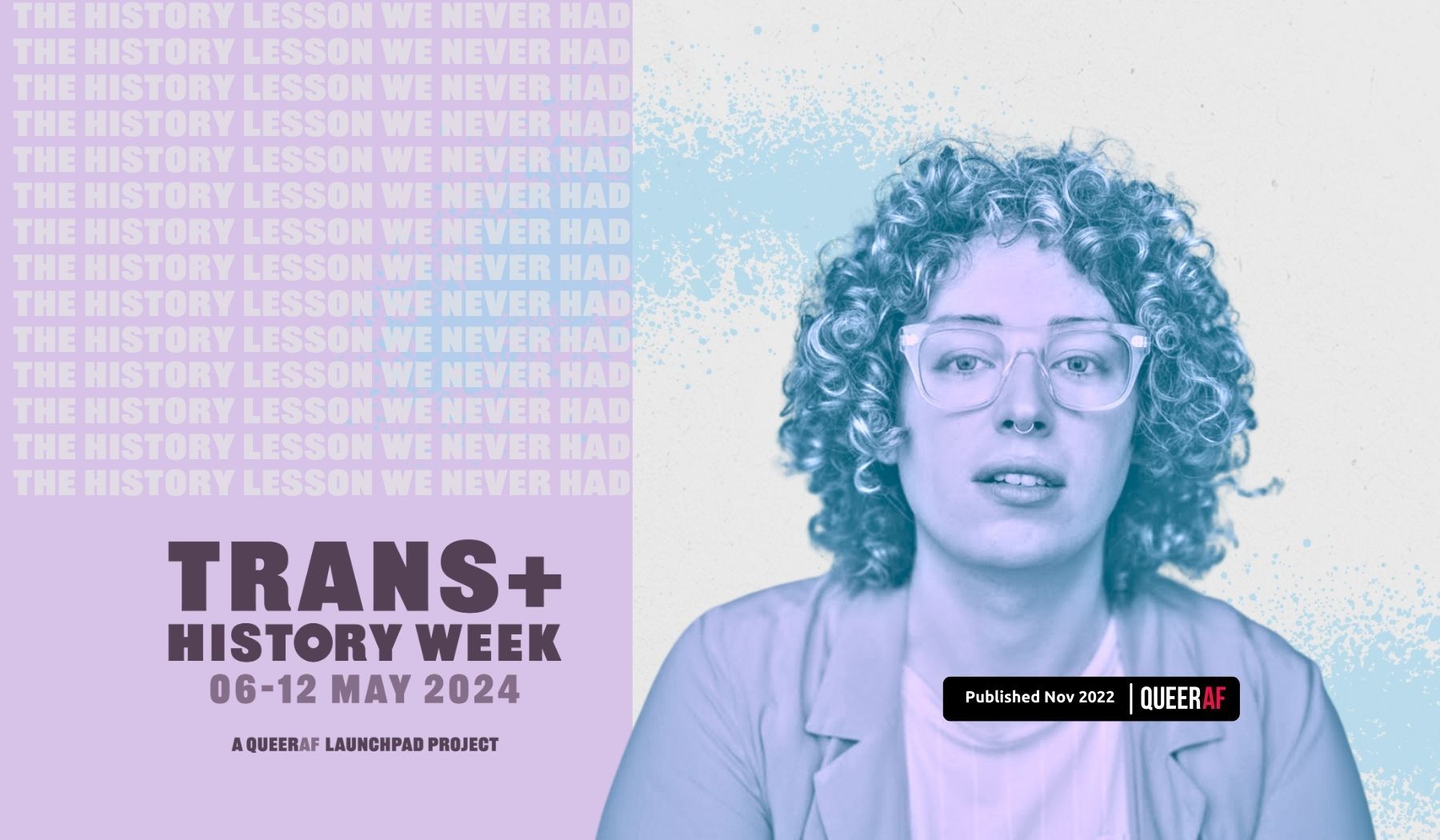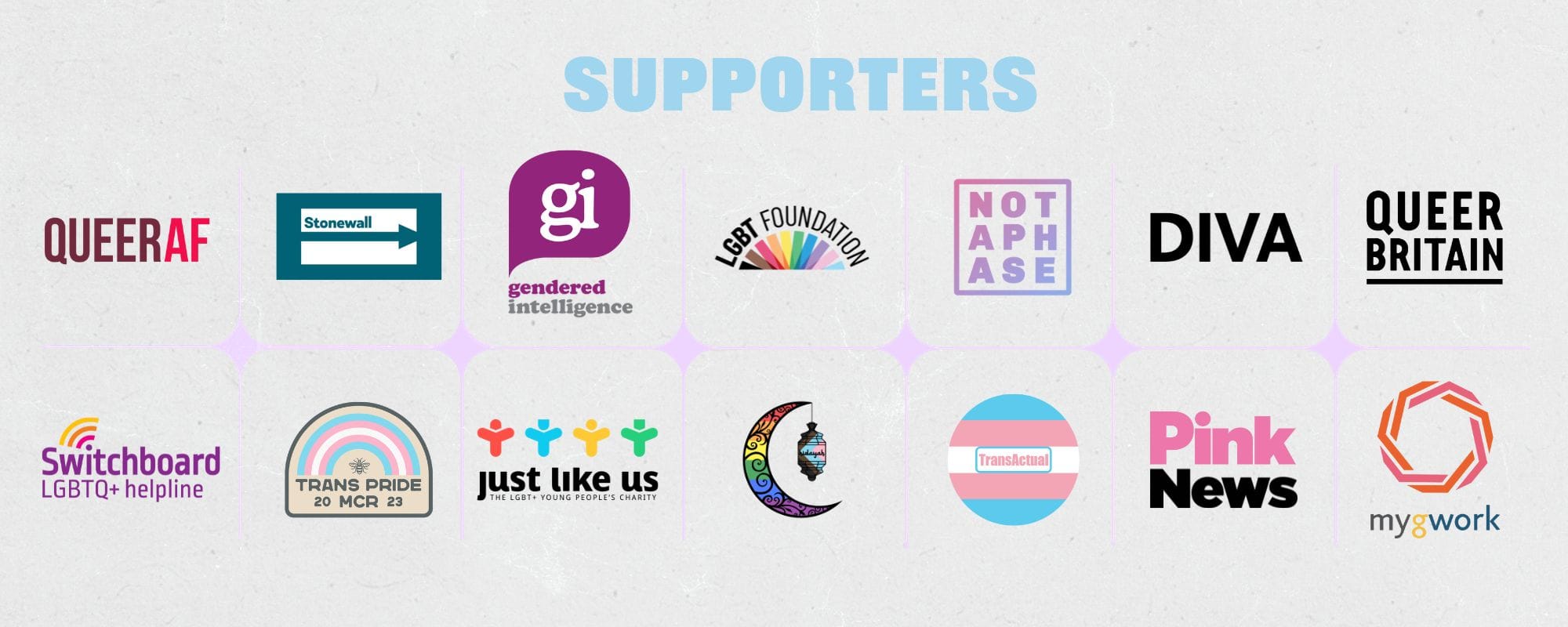 What will Trans+ History Week do?
This week is a chance to reflect and gather just before Pride month - before we march for our future.
It also ensures we learn from our history and apply its learnings in our present. That's why our guiding principles for the stories we tell will be:
Our joyful stories are just as important as our traumatic ones.
All stories have a learning we can apply in our present.
Our intersectional community guides commissioning through tools and forums.
The future doesn't always guarantee progress, even as time moves forward. That's why the time to do this has never been more urgent.
Anti-trans sentiment is on the rise across the UK. In our media. In our politics. In our communities. Authentic and positive Trans+ representation in the media is under attack - if visible at all. Hate crimes continue to rise as a result.
How did it come about?
Marty Davies's initiative is a week-long reflective period to learn and celebrate the momentous and millennia-old history of transgender, non-binary, gender-diverse and intersex people.
A QueerAF article about one of the first and most infamous Nazi book burnings took place at the world's first sex and gender clinic and quickly became a regular tool used to shut down 'transgender trend' chatter online.
It was immediately evident we needed more stories that could do the same.
Fast forward a couple of months, after lots of behind-the-scenes consultation with some of the UK's most prominent LGBTQIA+ organisations, trans+ creatives, trailblazers and community elders we're launching Trans+ History Week.
Crucially, the project is being led by the Trans+ non-binary creative who authored that article, Marty Davies. It's time for the Trans+ history lesson we never had.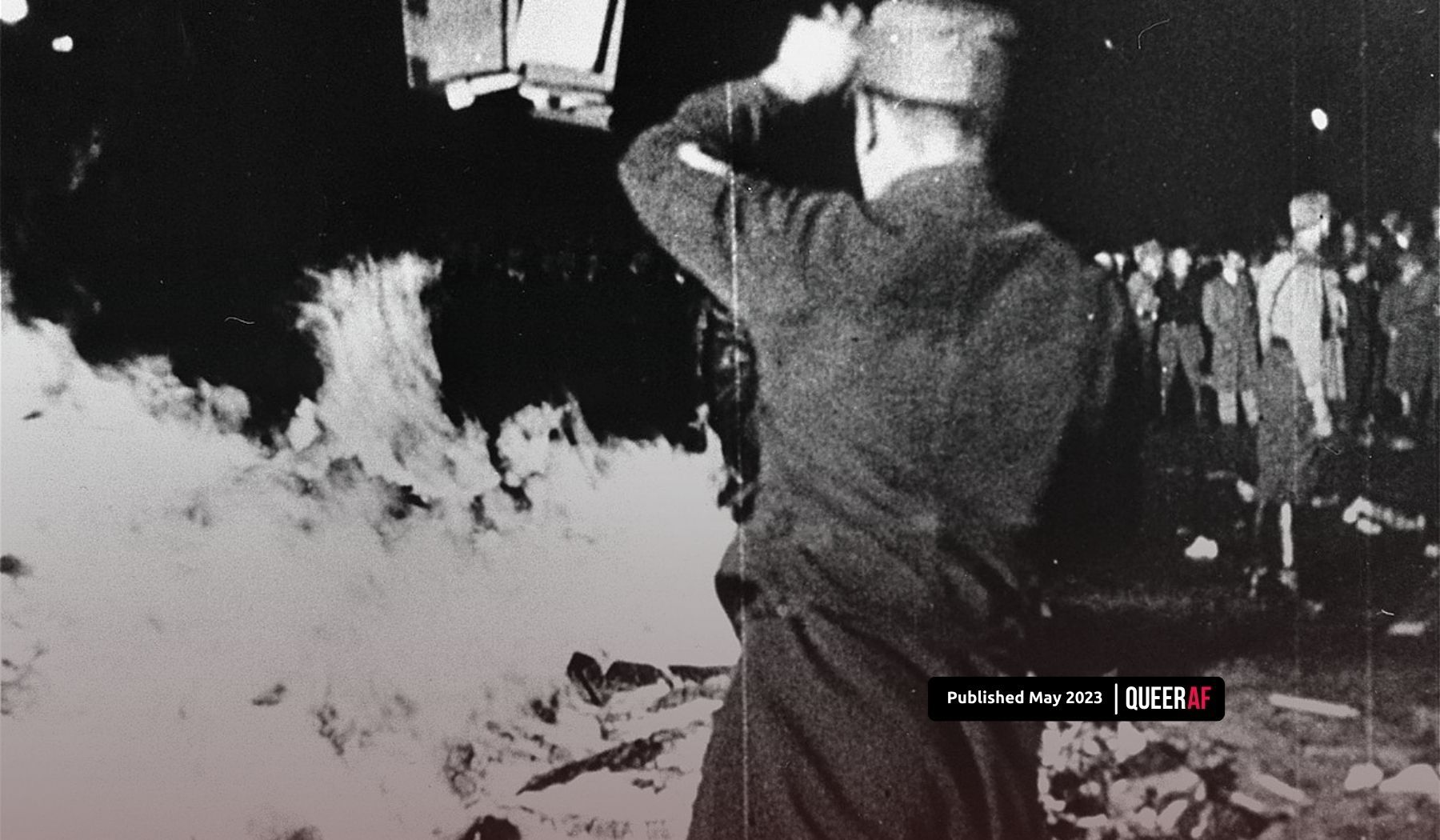 ---
What is a QueerAF Launchpad project?
Everything we do at QueerAF is about ensuring there is a better way for our LGBTQIA+ community to be seen, heard and celebrated in the media - this launchpad project is just the latest of our many initiatives.
When we launched QueerAF, we set out to be an incubator of queer talent. To find as many ways to do that, share our secrets and help queer creatives succeed.
The first of its kind, our first formal launchpad project, borrows lessons from previous projects, including our podcasts, QueerAF and What The Pox?, and our founding aims - to deliver on that vision.
When we support creatives, we don't just want them to leave with skills, mentoring and support - but solid foundations to succeed as they go forward.
Our launchpad projects facilitate, mentor and support LGBTQIA+ creatives to create their own original projects.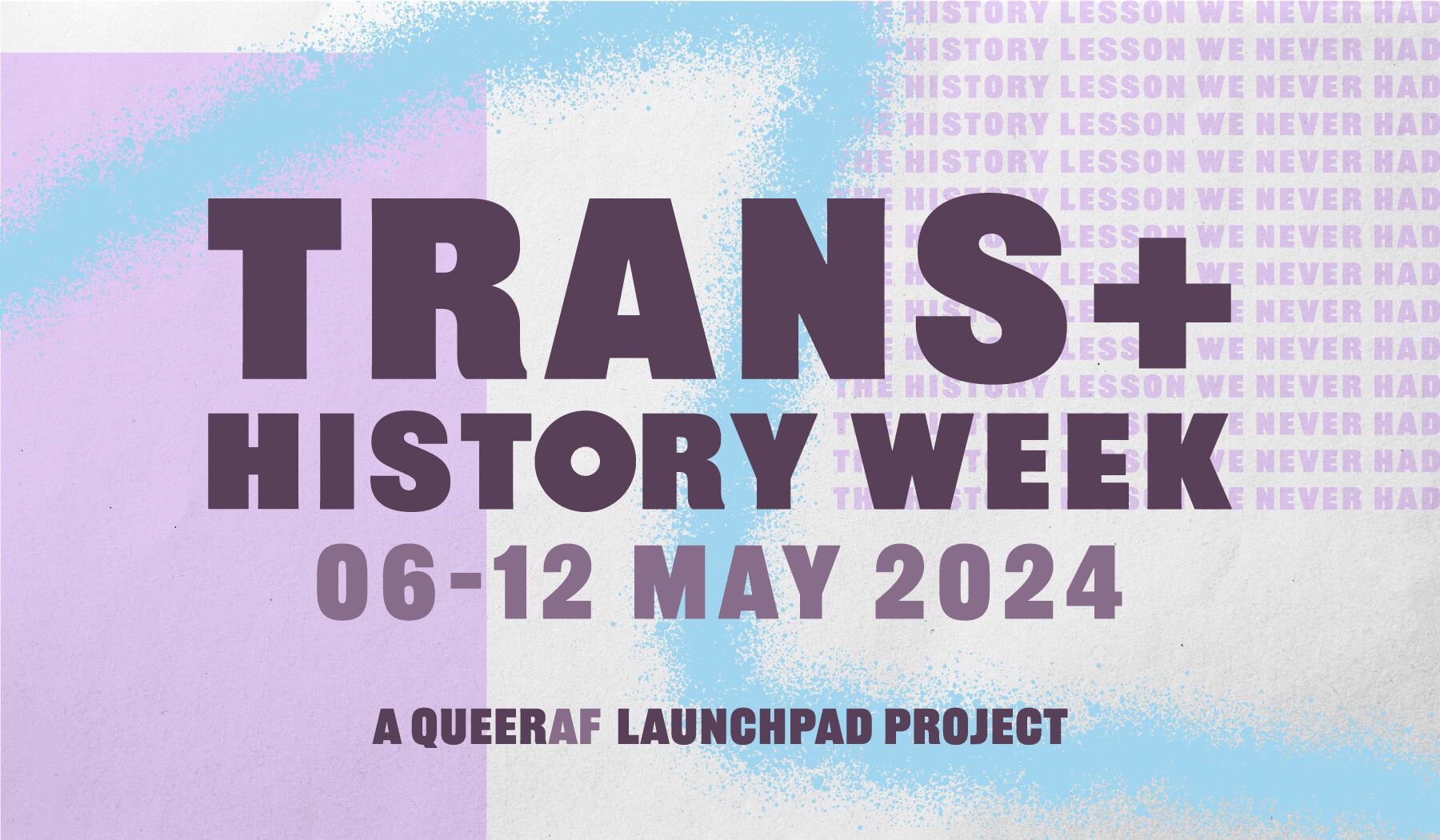 ---
How we're supporting Trans+ History Week
We'll be supporting the Trans+ non-binary creative Marty Davies through everything from content production to setting up the organisation as a social enterprise.
While it will always have its roots launched with us and delivered for years to come in a close partnership, the organisation will become its own entity.
Just like our podcast, which takes folks from pitch to invoice, we'll be here every step of the way. Equally much like our in-house content creation approach, what content and which stories we support the project to tell will be in the hands of the trans+ community, QueerAF members, in your hands.
As a QueerAF launchpad project, our contribution to it will come with the promise of all the QueerAF values you expect from us every week in our newsletter that helps folks understand LGBTQIA+ news.