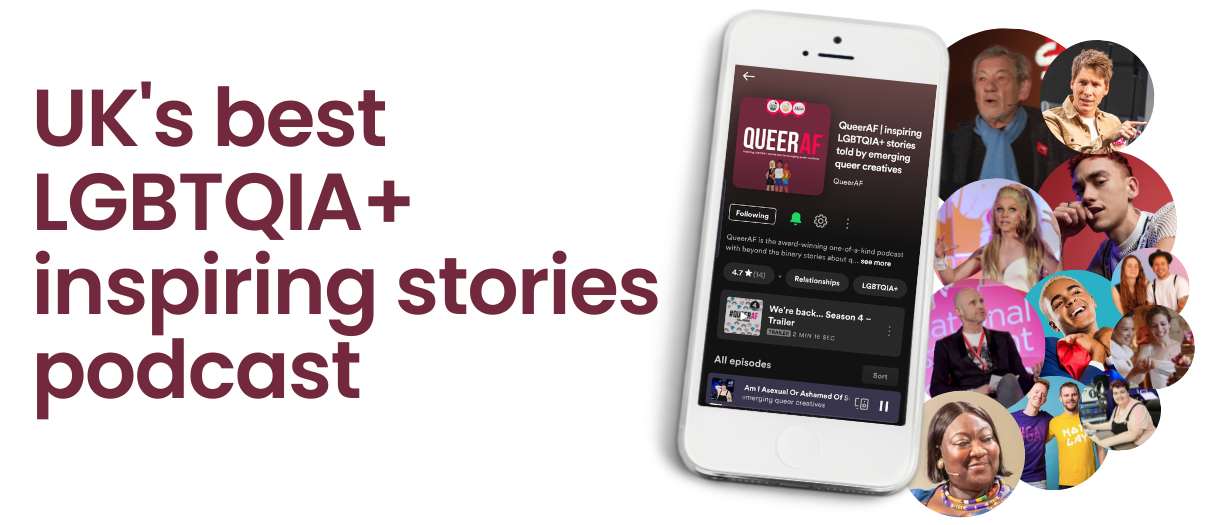 QueerAF is the award-winning one-of-a-kind podcast that pays, mentors and supports LGBTQIA+ young people with vital stories to tell.
Each week you can listen to beyond the binary stories about queerness, sexuality, gender and identity.
With its roots in collaboration and with funding from National Student Pride, we have been giving young queer creatives a crucial leg up on the career ladder. For many, it is their first paid audio commission.

All our shows are created with a budding LGBTQIA+ audio producer, and our live shows guest hosted by Evan Davis are a highlight of each season.
We've won in the British Podcast Awards 'Moment Of The Year' category, with four nominations over the years too. We've also been recognised by the ARIAS 2021 'Impact Award' and have broad industry recognition of how vital our project it.
Download and take the UK's best LGBTQIA+ inspiring stories podcast with you. Get the show in all the places podcasts exist.
Search 'QueerAF' in your fave podcast app.

---
Have you heard our new podcast?
It started as the information and support I wish I had while I had Monkeypox. But it became a documentary exploration of how the virus has devastated queer communities. Join us to find out What The Pox? is going on...
---
QueerAF is more than a podcast.
Behind the scenes, we are a mentoring scheme as well as a podcast.
The project is signposted by industry leaders and diversity initiatives because we get under-represented queer voices into the audio and podcasts industry.
We mentor the creators through the pitch, production and distribution of their sound-designed podcast episodes.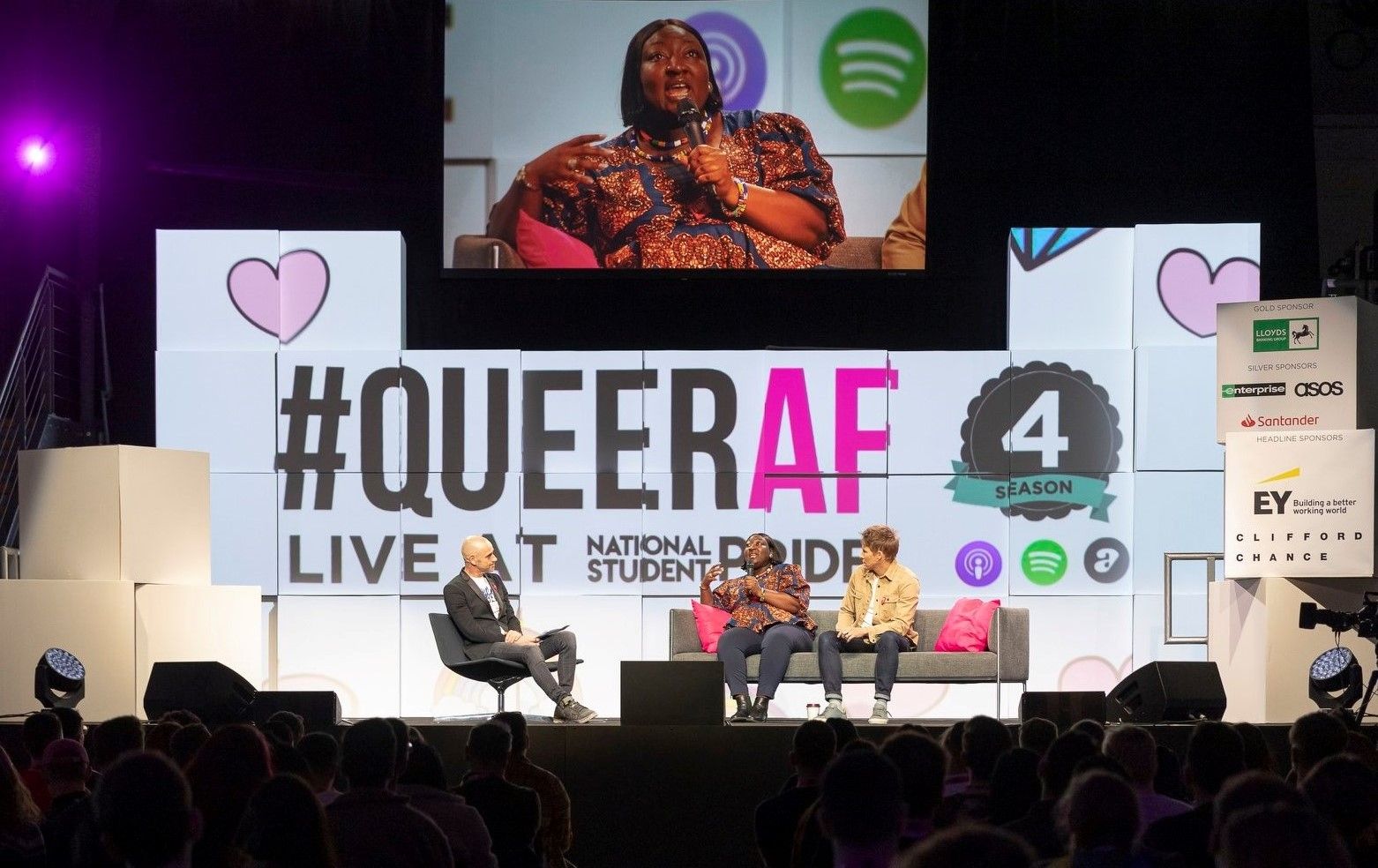 But our support goes further – from support with invoicing and tax, to peer support in our current and alumni group.
We teach our mentees the values, ethics and 'moral fibre' a freelance audio producer needs to succeed from pitch to payment.
Our alumni have gone on to have incredible careers at the BBC, Radio 1, Radio 4, PinkNews, Sony Music, Gaydio and many other top tier media companies.
Our award-winning podcast and newsletter have been featured in:
How can you support the show?
Rate and review the show on your podcast app
Subscribe to our weekly newsletter that also supports queer creatives
Become a QueerAF member
Your membership will directly fund the emerging LGBTQIA+ creatives we mentor. It lets us give them that crucial kickstart to their exciting career ahead.
As a QueerAF member, you'll fund the next season of our podcast, and get a weekly newsletter in the meantime that explains the LGBTQIA+ headlines and is bursting with queer content.
It takes us a week to put together, but you can stay on top of the ever-changing queer headlines (with an iced coffee) in five minutes.
No wonder hundreds of people are reading our 4.9/5⭐ rated, award-winning newsletter - every Saturday morning.