Journalism plays a crucial role in society
Every day, journalists report significant events, policies and controversies, expose wrongdoing, challenge unfairness and satirise, amuse and entertain. Such power comes with responsibility.
IMPRESS aims to ensure that journalists behave responsibly while protecting their role to investigate and report freely.
All publishers regulated by IMPRESS, like QueerAF, agree to abide by the IMPRESS Standards Code.
This Code seeks to balance the rights of the public, journalists and publishers. The Code should be read alongside the guidance, which provides information about what these rules mean in practice.
QueerAF reviews complaints first and seeks to resolve them. Where appropriate we refer them to IMPRESS in line with our complaints policy.
You can download our full complaints policy here: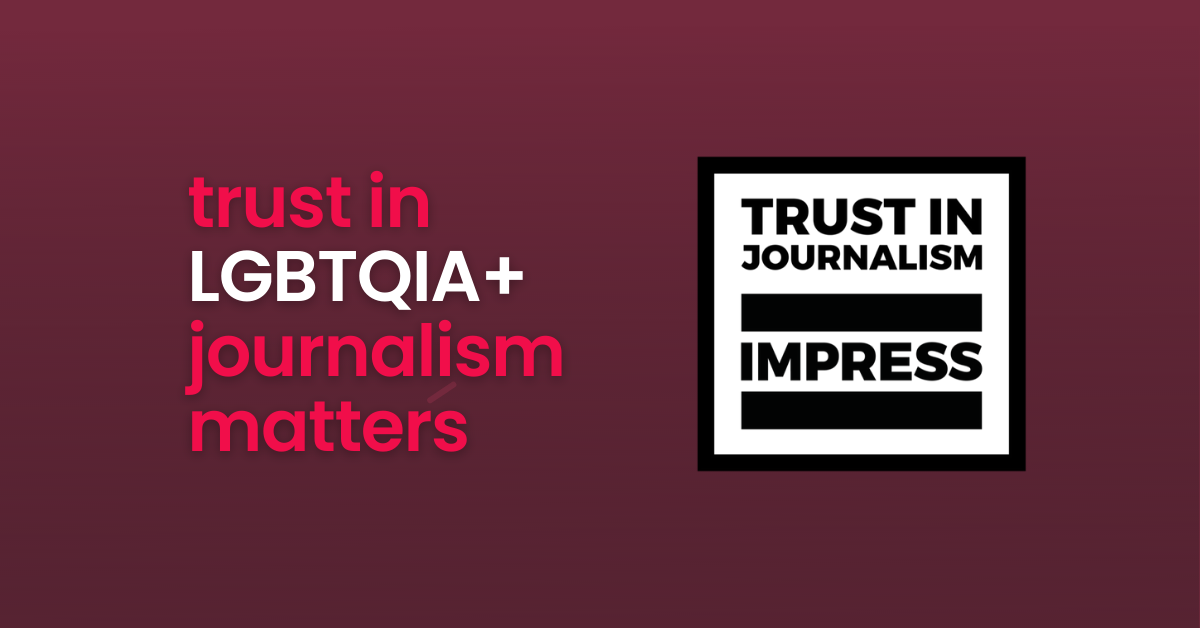 How to complain
Complaints can be made by email to soareyou [at] wearequeeraf.com
Include your name, email and telephone number so we can respond to your complaint.
Please explain which breach of the IMPRESS Standards Code you are complaining about.
What can you complain about?
We can look into complaints about items we have published which are in our control.  
We adhere to the Standards Code adopted by IMPRESS and can only deal with complaints which relate to an alleged breach of the standards set out in this Code.
We can only deal with your complaint if you are:
personally and directly affected by an alleged breach of the Code
a representative group affected by an alleged breach of the Code, where there is a public interest in your complaint
a third party seeking to ensure the accuracy of published information
Separate to the IMPRESS guidelines, QueerAF also sets out its own rules for contributors, which can be reviewed here. We follow the same process for complaints that breach these rules too, however, if they do not breach IMPRESS regulations - they may not be escalated to the regulator.
Making a complaint
We are also regulated by IMPRESS, but initial complaints must be made to us QueerAF in writing at the following address:
Email: soareyou [at] wearequeeraf.com
We will acknowledge your complaint by e-mail or in writing within 7 calendar days and will normally respond to your complaint with a final decision letter within 21 calendar days.
If we uphold your complaint, we will tell you the remedial actions we have taken.
If you are not satisfied with the final response to your complaint, or if you do not hear from us within 21 calendar days of submitting your complaint, then you can refer your complaint to our Independent regulator IMPRESS at the following address: