Monkeypox stories and resources without shame or stigma - It's what I wish I'd had
Monkeypox. That's what we're here to talk about. Quite a lot of people have got it or had it at this point. I'm one of them. And it was not fun.
When I was home alone with Monkeypox in all kinds of pain, feeling scared and alone I had very little information. So I went online to find help.
And guess what? There wasn't much official advice.
But I did start talking to all kinds of people: experts, people who've had the virus, and to those who see this outbreak as part of a much bigger picture.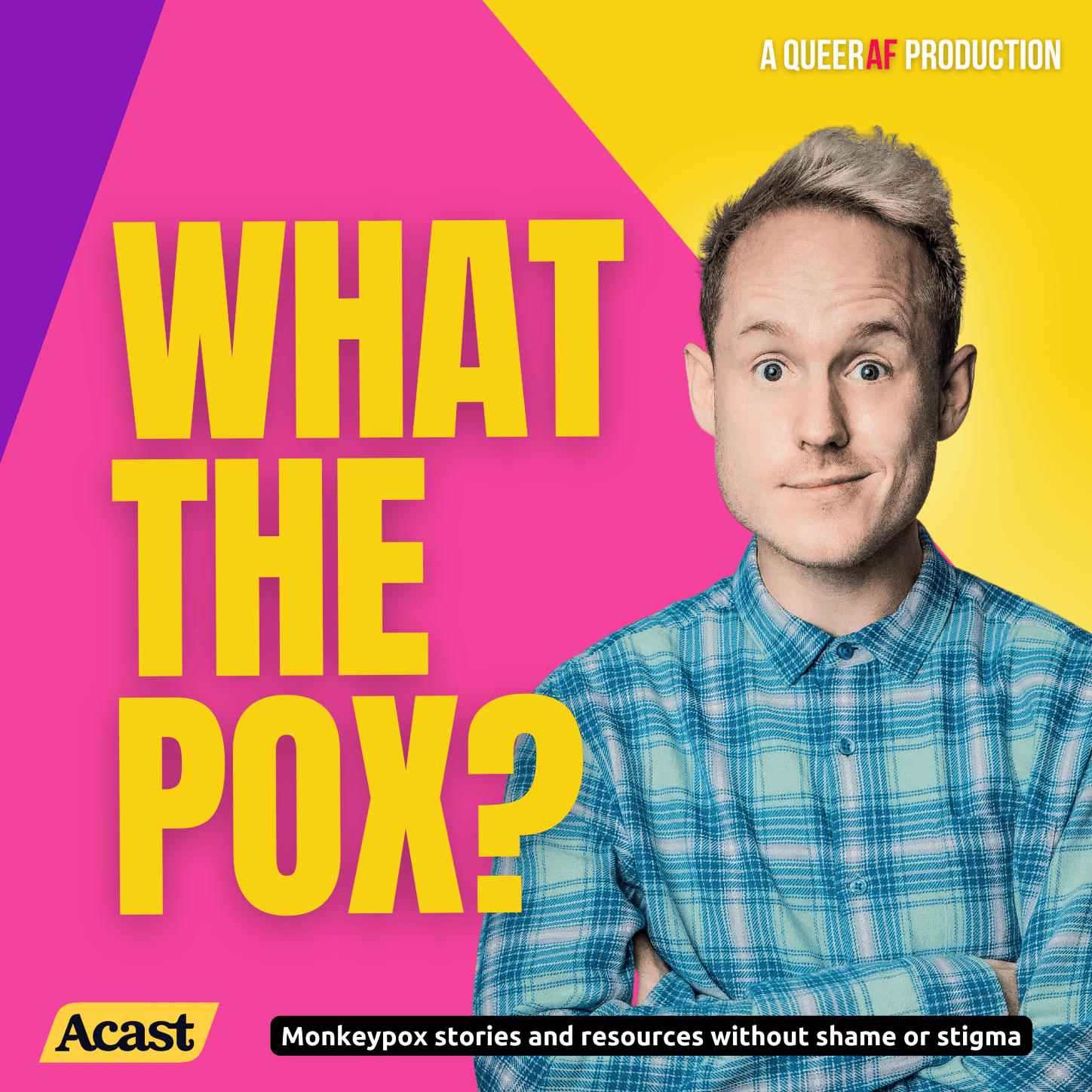 Trailer: Just What The Pox is going on?
"I felt so alone"
What the Pox? Is the information and support I wish I had at my disposal when I was going through Monkeypox. I've done it all because it counts, but you can help make it possible.
Monkeypox is spreading worldwide - and for many of us queer people, the response feels a bit too familiar. You see history rarely repeats - but it often rhymes.
Tune in to steal our insight on this virus, what it means for our community and how we should handle it. Together, let's work out just What The Pox? is going on?
Listen to understand:
What we know about the virus, and how it spreads
Why we feel shame and stigma about catching it
What the parallels are with the HIV outbreak in the 80s
Why this sits in a bigger picture with conversations about queer sex and health inequalities
And crucially: What can we do next?

Because before you start listening: I'll let you in on a secret - we have the tools to manage this outbreak; we've just got to use them.
It comes out every Wednesday, or you can sign up to support our show - and unlock all the episodes as soon as they are ready in the archive coming soon below. The first episode is out 7 Sep, 2022.
Let's keep the conversation frank, honest, open and alive. Because, to borrow a phrase, silence = pox.
Hosted by me, Martin Joseph, an award-winning podcaster and comedian. What The Pox? is a QueerAF production.
Search 'What The Pox?' in your fave podcast app.