I haven't had one. Some people have - but with a limited supply left, just who can get a vaccine?
Medical professionals are under the assumption that I currently don't need a vaccine as they think I probably have some immunity.
But we don't know how long that will last. I'm nervous about if and what immunity I have and how long it will last. I can't imagine having to go through all of this again.
And what about the folks that haven't had Monkeypox? How easy is it to get a vaccine? And what about those like me that went through this, was their experience any better? Today, we're travelling around the UK to find out.
Because if you want to hear about access to the vaccine, then we need to speak to the folks that have tried, succeeded or failed to get hold of one to find out what the pox is going on? This week's guests are:
Harun Talunay - Sexual health expert with lived experience of monkeypox
Dan Ellis - Director and actor
Conor Macis - PHD student and Uni of Bristol teacher who shares his monkeypox journey
Topher Taylor - Award winning pleasure expert and queer columnist

Listen to understand:
What parts of the UK have better access to monkeypox vaccines
Why care is different depending on where you live
How soon after having monkeypox can you be more confident that you don't pass it on via sex
What The Pox supporters and QueerAF members can listen ad free - find out more about how you can help me end the silence on Monkeypox and get early access to future episodes.
Credits: Hosted and produced by Martin Joseph. Directed and executive produced by Jamie Wareham. A QueerAF Production. With thanks to all of our guests valuable time.
Listen ad-free ⬇️
What The Pox supporters and QueerAF members can log in to listen ad free: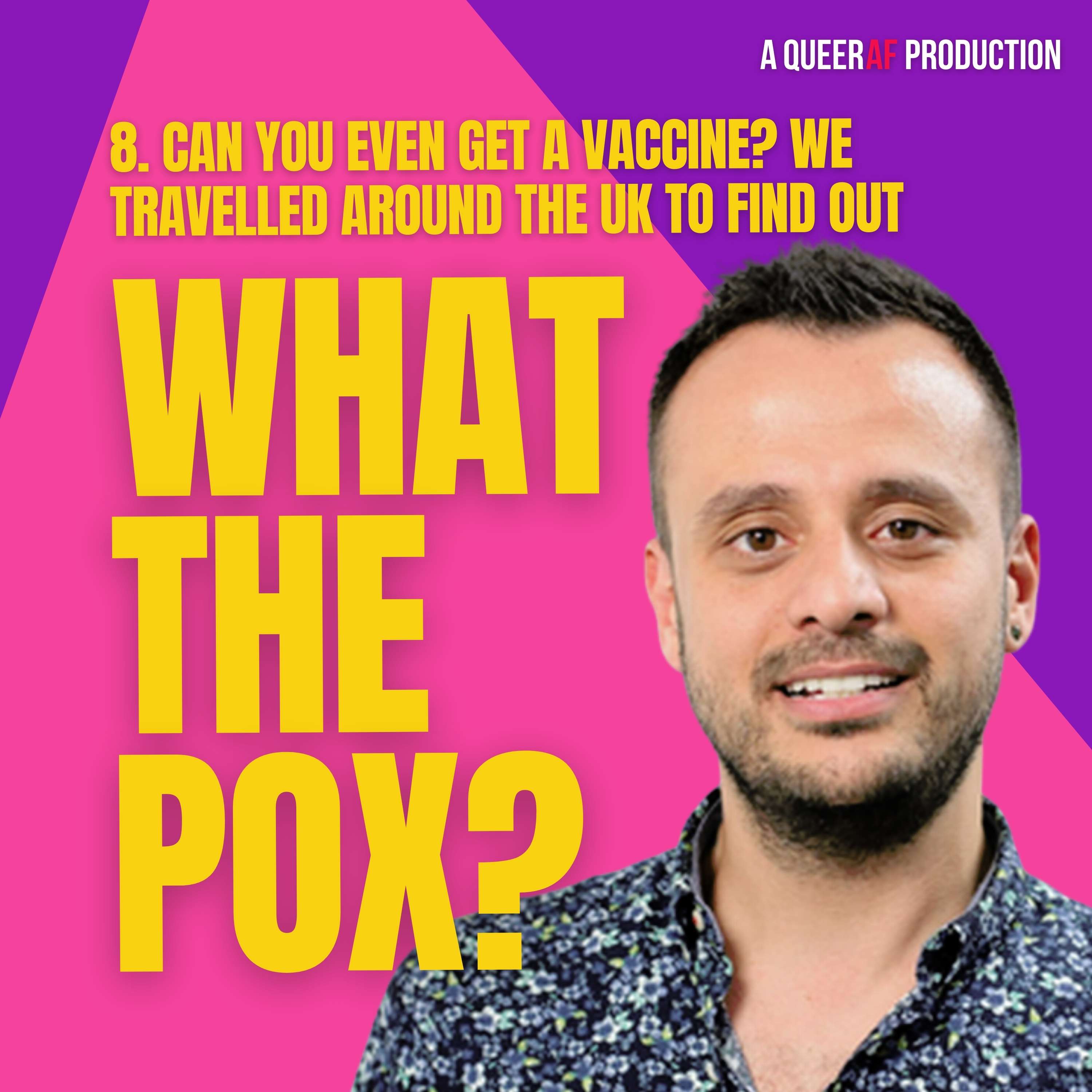 8. Can you even get a vaccine? We travel around the UK to find out
Thank you for supporting QueerAF and What The Pox?
Upgrade to read
Time to become QueerAF
Enter your email to read the full story and understand the LGBTQIA+ news every Saturday.
There's a better way for the LGBTQIA+ community's stories to be seen, heard, and celebrated in the media. Join us to help rewrite the narrative and change the media for good.

UPGRADE NOW