Monkeypox - about four days into isolating with it - I got some pretty intense pain. After spending 24 hours in agony - I called 111 for help.
They got me an emergency appointment, and I had to cover up my legions and wear a mask. Reasonable requests. But the response I got was less so. I was greeted with what could only be described as panic.
Staff used hushed tones, and a doctor in full PPE made me talk to him on the phone, through the door. After being asked if I was gay and how did I catch it - without examining me, they put me in an Ambulance. Eventually, at the A&E - they worked out that Monkeypox had caused an infection which needed antibiotics.
I've heard similar from other people who've suffered. And it's of no fault of the incredible staff who were, at the end of the day, just trying to help me.
Join us to hear what has the response been and why these doctors were running around trying to work out just What The Pox was going on? This week's guests are:
Marc Thompson - Co-founder of Prepster
Will Nutland - Co-founder of The Love Tank CIC
Shivani Dave - Physicist, broadcaster and producer
Sarah Mulindwa - TV personality and sexual health nurse, 56 Dean Street

Listen to understand:
Why some doctors and nurses have had to scramble as they help and support patients with monkeypox
How sexual health is funded in the UK, and what that means for the service you receive
What we as the LGBTQIA+ community can do to change the way we talk about monkeypox
What The Pox supporters and QueerAF members can listen ad free - find out more about how you can help me end the silence on Monkeypox and get early access to future episodes.
Credits: Hosted and produced by Martin Joseph. Directed and executive produced by Jamie Wareham. A QueerAF Production. With thanks to all of our guests valuable time.
Listen ad-free ⬇️
What The Pox supporters and QueerAF members can log in to listen ad free: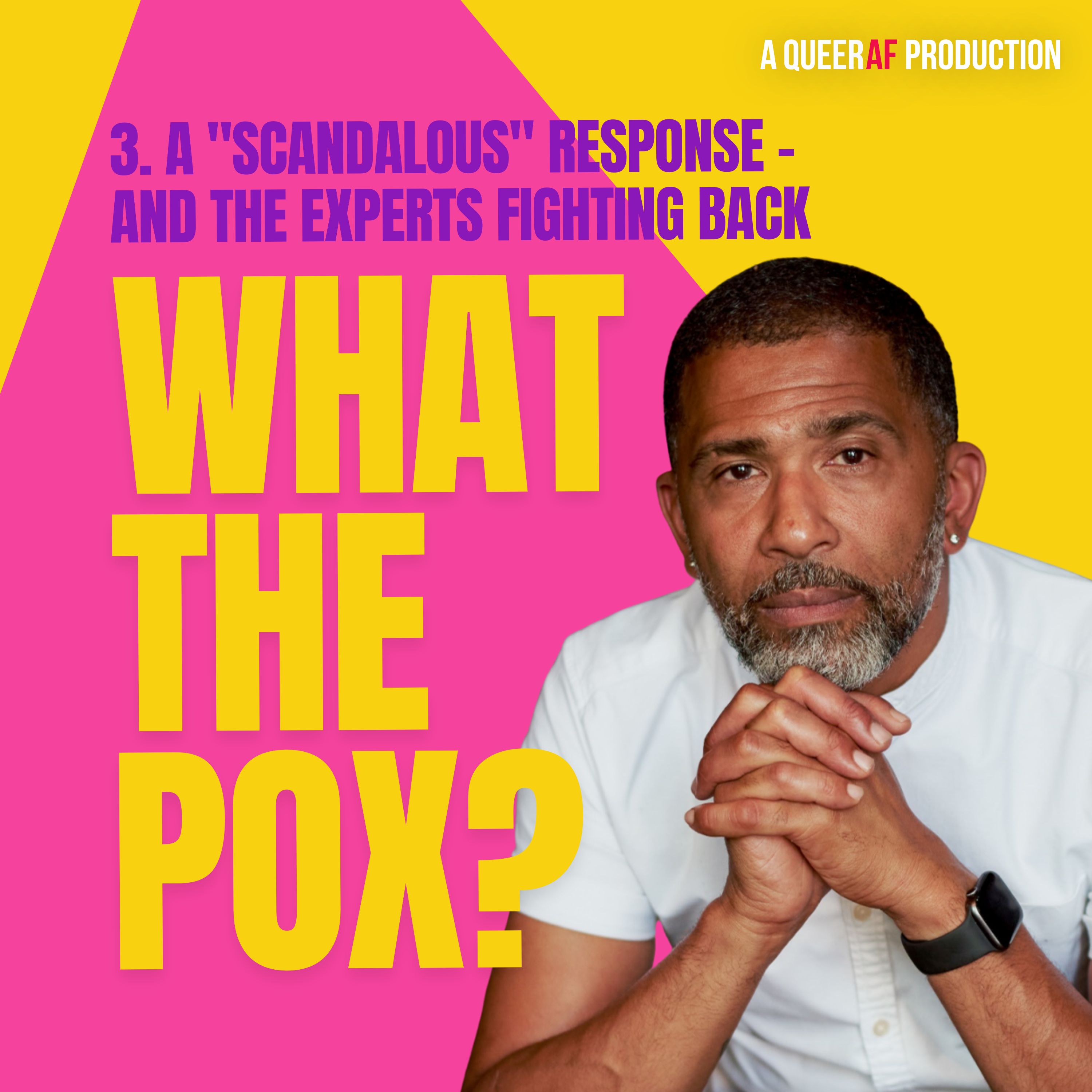 3. A "scandalous" response - and the experts fighting back
Thank you for supporting QueerAF and What The Pox?
Upgrade to read
Time to become QueerAF
Enter your email to read the full story and understand the LGBTQIA+ news every Saturday.
There's a better way for the LGBTQIA+ community's stories to be seen, heard, and celebrated in the media. Join us to help rewrite the narrative and change the media for good.

UPGRADE NOW