Sex. Some people aren't just doing it - they're really doing it.
But, like with anything fun - safety comes first. We've got to be aware of sexually transmitted infections.
Monkeypox is not a sexually transmitted infection, but this current outbreak is being transmitted sexually. And when it comes to infections that are passed on sexually, there is an added level of stigma.
It's clear that when STIs impact sexually active folk in the LGBTQIA+ community - it's worse. Why is that? What is it about queer sex that creates this furore. It's just sex?
So let's talk about sex and work out just What The Pox? is going on. This week's guests are:
Jason Domino - Porn4Prep founder and sex worker advocate
Joseph Osmundson - American biophysicist and writer
Harun Talunay - Sexual health expert with lived experience of monkeypox
Topher Taylor - Award-winning pleasure expert and queer columnist

Listen to understand:
What sex on site venues do to empower people to have better knowledge of their sexual health
Why monkeypox could impact sex workers for months if they get the virus
How shame and stigma can be worse when talking about queer sex, and what to do about it

What The Pox supporters and QueerAF members can listen ad free - find out more about how you can help me end the silence on Monkeypox and get early access to future episodes.
Suggested resources from guest Jason Domino:
Porn4Prep - a project aimed at improving awareness of HIV and other STIs
Credits: Hosted and produced by Martin Joseph. Directed and executive produced by Jamie Wareham. A QueerAF Production. With thanks to all of our guests valuable time.
---
Listen ad-free ⬇️
What The Pox supporters and QueerAF members can log in to listen ad free: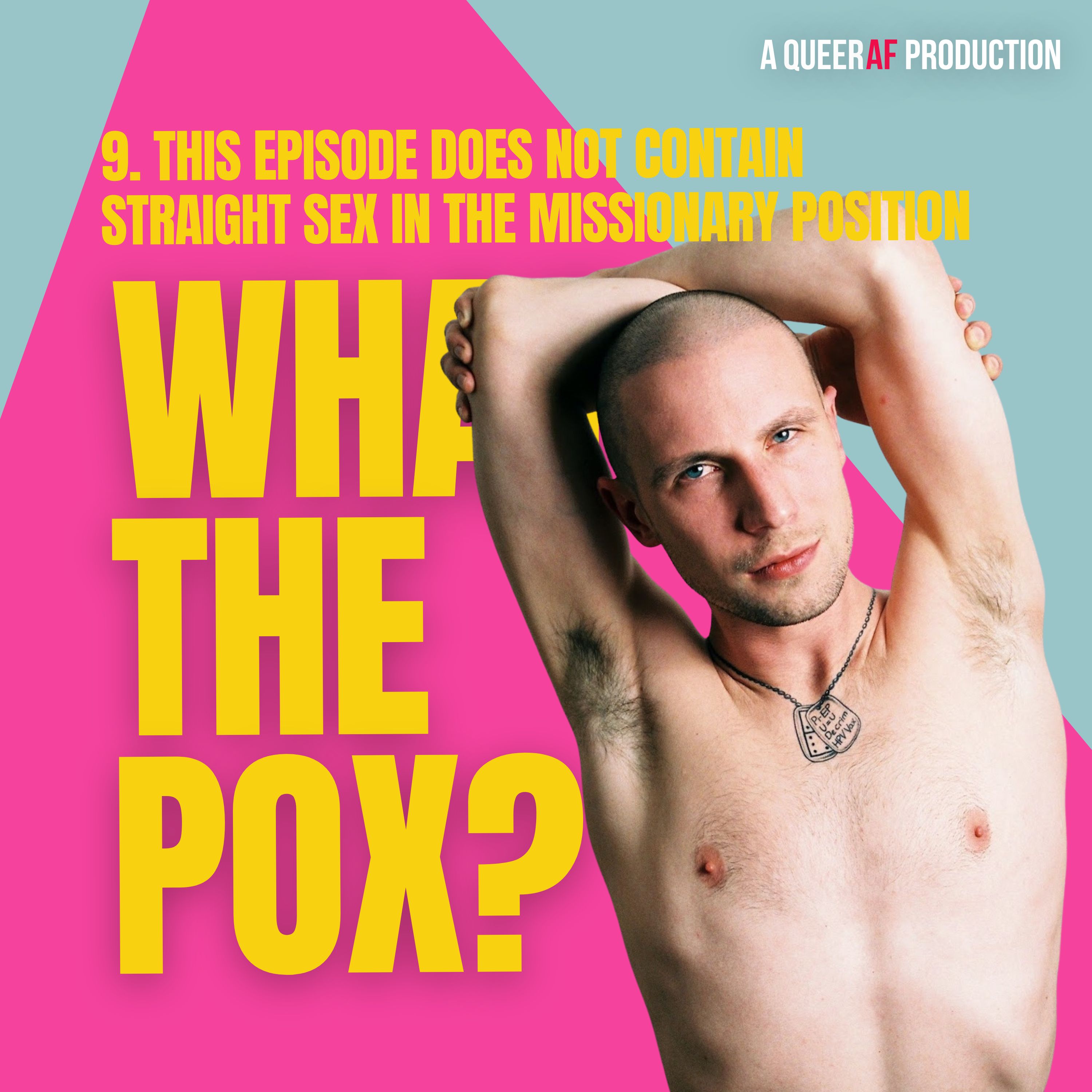 9. This episode does not contain straight sex in the missionary position
Thank you for supporting QueerAF and What The Pox?
This post is for paid members only
This post is for members only
Read it now by entering your email and getting a free QueerAF membership.
Your membership will go a long way in supporting our community of diverse and hard-working creators. By lifting them up, funding and kickstarting their careers – together we can change the media, and our world.
SIGN UP TO VIEW NOW