It's been quite a year since we last spoke to you.
But since we have, as many of the experts we talked to predicted, pockets of outbreaks that have the potential to spread epidemically have started to pop up again.
We've also seen Monkeypox get renamed to MPOX to combat stigma and racist stereotypes connected to the virus.  
As we mark a year since the UK outbreak peaked, we wanted to check in and ask what we know now. Has it gone away? Will it come back? And when it comes to diseases that impact marginalised communities, what lessons have we learned?
This week's guests are:
Will Nutland - Co-founder of The Love Tank CIC
Dr Chole Orkin - British physician and Professor of HIV/AIDS medicine at Queen Mary University of London
Dr Richard Peabody - WHO lead of high-threat pathogen team


Listen to understand:
How MPOX is spreading asymptomatically, and what this means for the spread.
Why people with HIV and low CD4 counts are dying, as experts call for MPOX to be classified as an AIDS-related disease.
New information on vaccines' effectiveness and whether you can get reinfected - early signs showing a mutation means this is now possible.

What The Pox supporters and QueerAF members can listen ad free - find out more about how you can help me end the silence on Monkeypox and get early access to future episodes.
Credits: Hosted and produced by Martin Joseph. Directed and executive produced by Jamie Wareham. A QueerAF Production. With thanks to all of our guests valuable time.
---
Listen ad-free ⬇️
What The Pox supporters and QueerAF members can log in to listen ad free: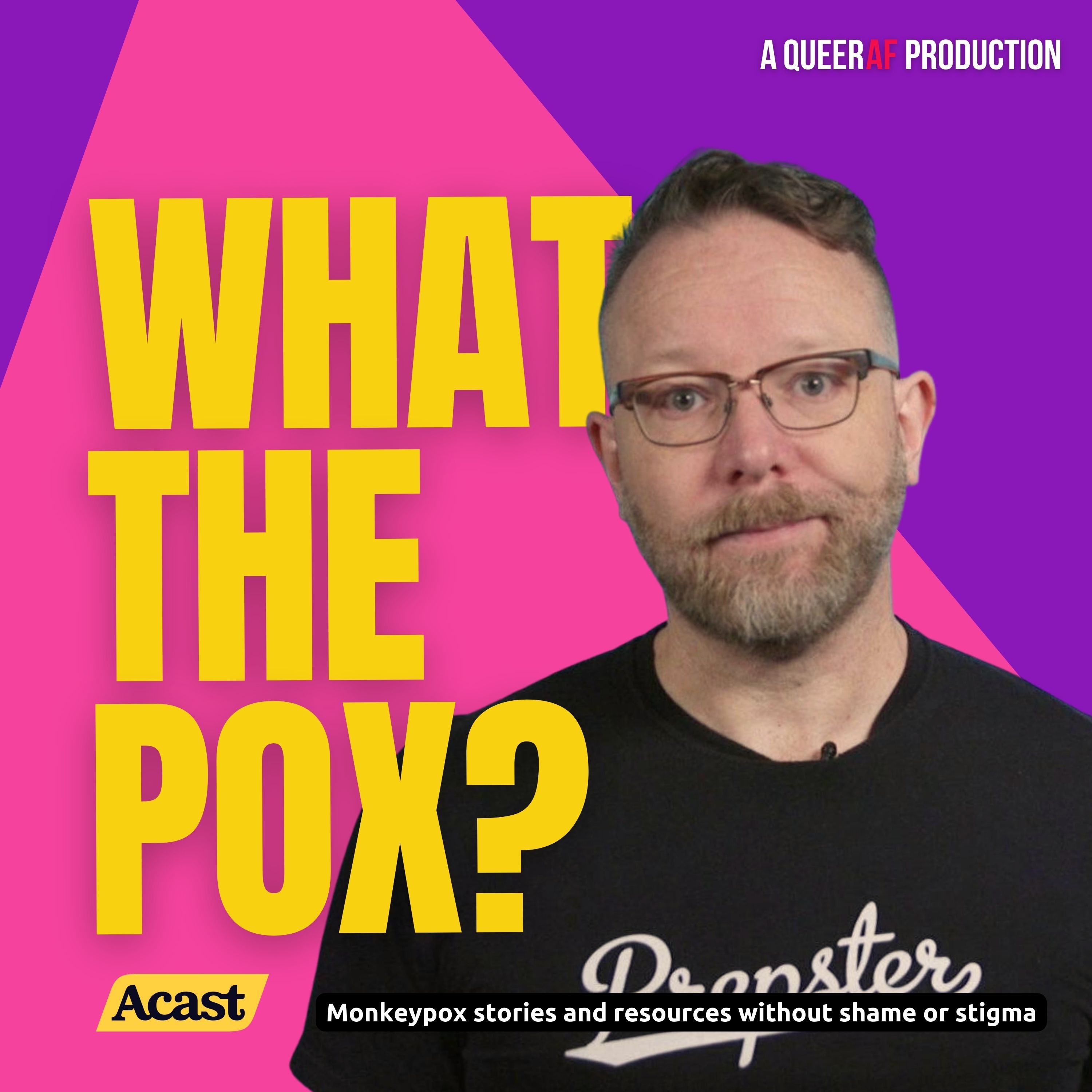 11. One Year On: MPOX can be passed asymptomatically
Thank you for supporting QueerAF and What The Pox?
Upgrade to read
Time to become QueerAF
Enter your email to read the full story and understand the LGBTQIA+ news every Saturday.
There's a better way for the LGBTQIA+ community's stories to be seen, heard, and celebrated in the media. Join us to help rewrite the narrative and change the media for good.

UPGRADE NOW