Dr. Demetre Daskalakis is like the Chris Witty of monkeypox in the US - slides and all.
But can you imagine anyone 'official' in the UK talking about buttholes, fetish gear or anal while responding to a health crisis?
That's what Daskalakis is doing, and he says the language he's persuaded the CDC to use is working better than anything they've used before.
In official CDC guides about the virus, expect to see language like anal, oral and buttholes. Which, as NAM Aidsmap director Matthew Hodson notes earlier in the show, works because it reflects how gay and bi men talk.
In the global north outbreak, monkeypox primarily affects sexually active queer, gay, bi and men who have sex with men. But numbers are now declining after a sharp spike, with New York named the epicenter of the global north outbreak.
However, without action, it could take root and become endemic in more countries, joining those in Central and West Africa who've struggled with the disease for many years.
Daskalakis is acutely aware of this. He's using his long history of sexual health work to get vaccines into arms. Indeed, this history has even seen him do HIV outreach off his own back.
All of that and more this week as we work out just What The Pox? is going on, in America... This week's guests are:
Dr. Demetre Daskalakis - White House Deputy Co-ordinator for Monkeypox
Joseph Osmundson - American biophysicist and writer

Listen to understand:
The press headlines that painted him as a monkeypox 'super spreader' and satanist for being a gay man with tattoos
The frank language he's persuaded federal departments to use
Why he's taking vaccines to the places where those most affected are, including fetish events and bathhouses

What The Pox supporters and QueerAF members can listen ad free - find out more about how you can help me end the silence on Monkeypox and get early access to future episodes.
Credits: Hosted and produced by Martin Joseph. Directed and executive produced by Jamie Wareham. A QueerAF Production. With thanks to all of our guests valuable time.
Resources and links:
Listen ad-free ⬇️
What The Pox supporters and QueerAF members can log in to listen ad free: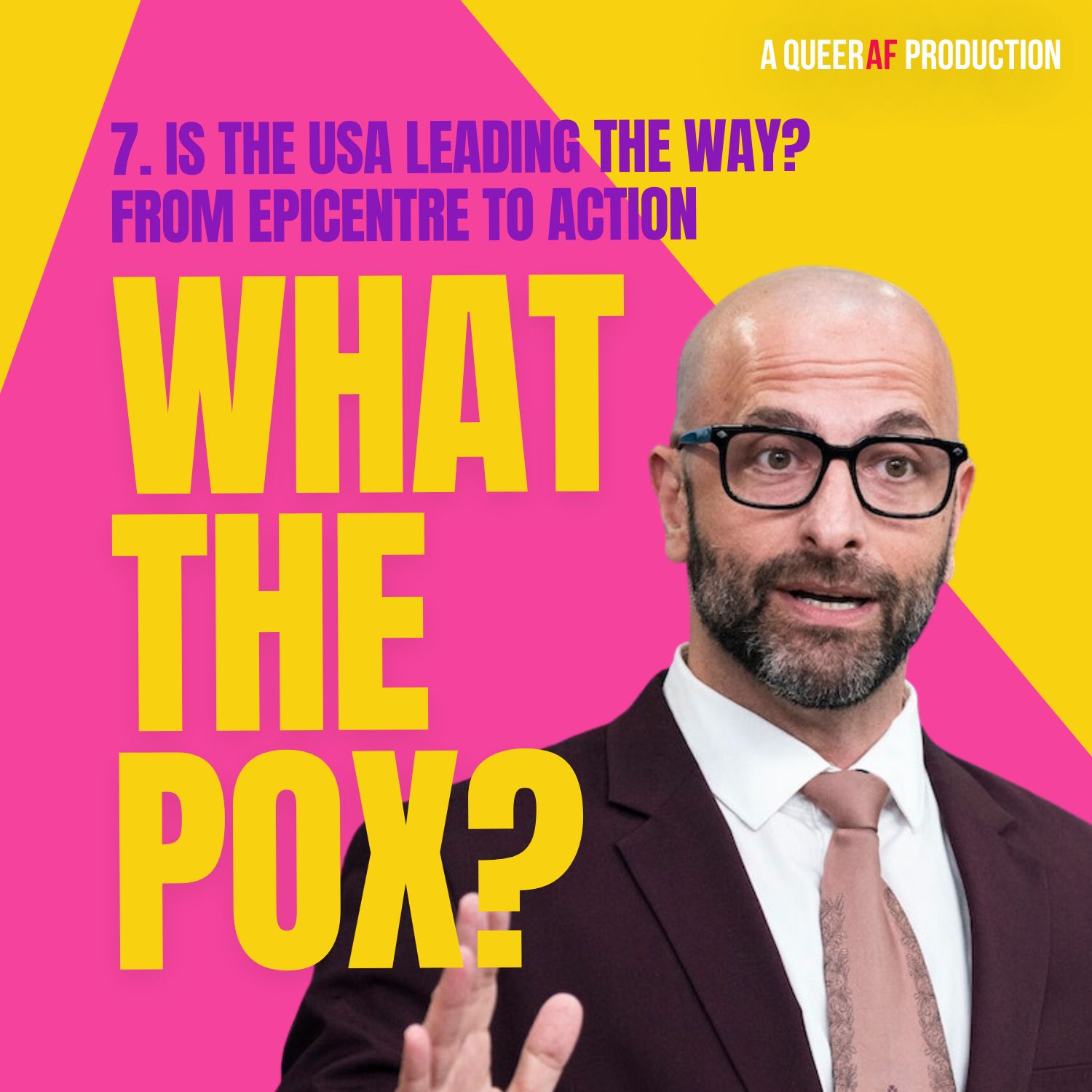 7. Is the USA leading the way? From epicenter to action
Thank you for supporting QueerAF and What The Pox?
Upgrade to read
Time to become QueerAF
Enter your email to read the full story and understand the LGBTQIA+ news every Saturday.
There's a better way for the LGBTQIA+ community's stories to be seen, heard, and celebrated in the media. Join us to help rewrite the narrative and change the media for good.

UPGRADE NOW