I still have a lot of questions about Monkeypox. And I've literally made a whole podcast about it.
I remember sitting in the doctors surgery not long after catching it wanting to know: What treatment is available, how long will this part last?
Then after I recovered, why wasn't I automatically eligible for the vaccine - am I immune?
So I put these questions to the experts and doctors who've been tirelessly to track this outbreak, the changing symptoms and help all of us manage it.
Join us to work out what the science tells us about What The Pox is going on? This week's guests are:
Dr Chole Orkin - British physician and Professor of HIV/AIDS medicine at Queen Mary University of London
Susan Cole - Community engagement, NAM AIDSmap
Joseph Osmundson - American biophysicist and writer
Tri Vo - NYC based graphic designer and illustrator

Listen to understand:
How one doctor worked out that Monkeypox has changed and re-wrote the symptoms list
The key info about the virology behind transmission - and what this tells us about why more people are catching it
How it's spreading, what we know about immunity, and how effective the vaccines are
What The Pox supporters and QueerAF members can listen ad free - find out more about how you can help me end the silence on Monkeypox and get early access to future episodes.
Credits: Hosted and produced by Martin Joseph. Directed and executive produced by Jamie Wareham. A QueerAF Production. With thanks to all of our guests valuable time.
Listen ad-free ⬇️
What The Pox supporters and QueerAF members can log in to listen ad free: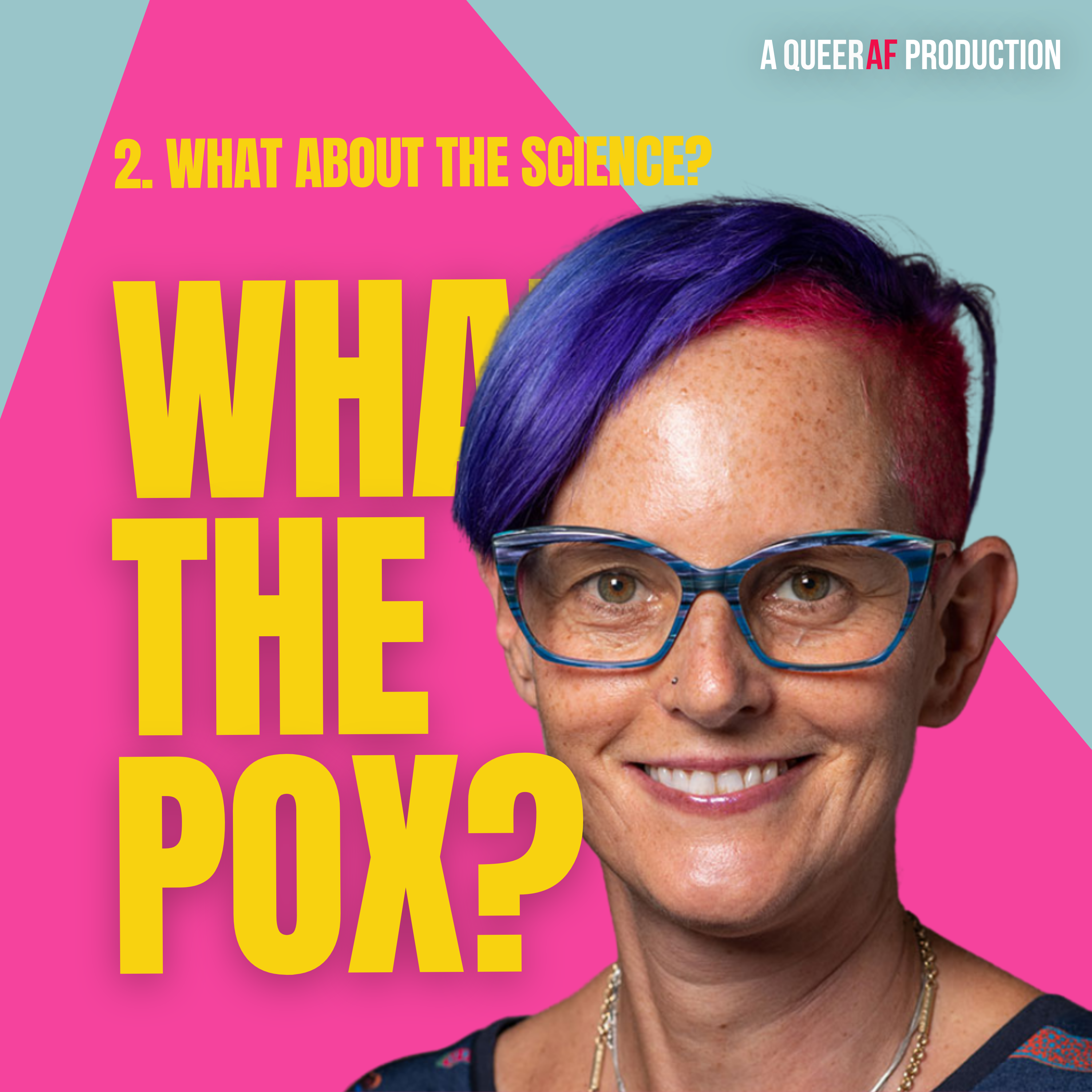 2. Monkeypox is changing - so what does the Science say?
Thank you for supporting QueerAF and What The Pox?
---
Upgrade to read
Time to become QueerAF
Enter your email to read the full story and understand the LGBTQIA+ news every Saturday.
There's a better way for the LGBTQIA+ community's stories to be seen, heard, and celebrated in the media. Join us to help rewrite the narrative and change the media for good.

UPGRADE NOW