Monkeypox. That's what we are here to talk about.
Quite a lot of people have got it or had it at this point. I'm one of them. In early July this year, I had monkeypox… and it was not fun.
When I was alone at home, with monkeypox - in all kinds of pain. I was desperate for information.
I googled "how long will this last" and searched "is it meant to feel like this?" But there was such little official advice. Classic. So I got talking to people instead.
And I realized something. It's super queer to create something because the official people haven't. So this is it. With experts, people with experience and all done without shame and stigma.
Join us to work out What The Pox is going on? This week's guests are:
Matt Ford - Actor, writer and singer based in LA
Sarah Mulindwa - TV personality and sexual health nurse, 56 Dean Street
Susan Cole - Community engagement, NAM AIDSmap
Matthew Todd - Author 'Straight Jacket', former Attitude editor

Listen to understand:
Everything you need to know if you've just caught Monkeypox
The key info about the virus, its symptoms and why it's spreading
A brief history of Monkeypox, that's been endemic in Africa for decades
What The Pox supporters and QueerAF members can listen ad free - find out more about how you can help me end the silence on Monkeypox and get early access to future episodes.
Resources from the episode:
Matt Ford's (essential reading) Google Doc for if you've just caught the virus
Matthew Todd's Straight Jacket, for reading about gay shame and internalized homophobia
Credits: Hosted and produced by Martin Joseph. Directed and executive produced by Jamie Wareham. A QueerAF Production. With thanks to all of our guests valuable time.
Listen ad-free ⬇️
What The Pox supporters and QueerAF members can log in to listen ad free: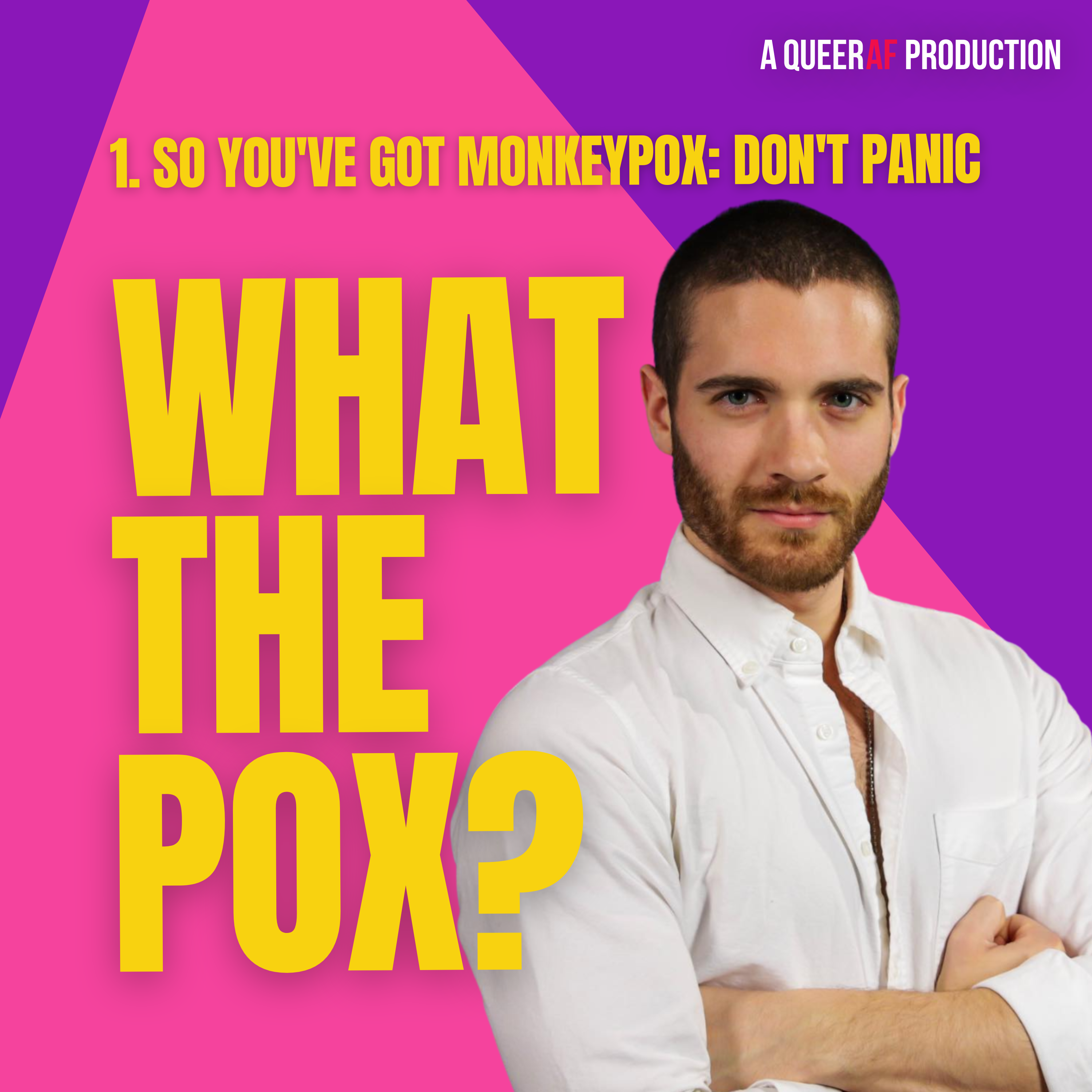 So you've got Monkeypox? Don't panic | Everything you need to hear
Thank you for supporting QueerAF and What The Pox?
---
Upgrade to read
Time to become QueerAF
Enter your email to read the full story and understand the LGBTQIA+ news every Saturday.
There's a better way for the LGBTQIA+ community's stories to be seen, heard, and celebrated in the media. Join us to help rewrite the narrative and change the media for good.

UPGRADE NOW