This post is available on early access to What The Pox supporters and QueerAF members who can also listen ad free - take a look at how to get early access to future episodes.

Monkeypox - when I was super sick, in pain and feeling really under the weather - that wasn't even the worst part. It was telling people. I couldn't put my finger on why, though.
I knew in my rational brain that I had done nothing wrong. But I couldn't shake this feeling. For the longest time -  I couldn't figure it out. And then it hit me.
I grew up in the 90s, in the shadow of HIV hearing all the awful things the newspapers and people had to say about the virus, and gay sex. The shame I was feeling wasn't because I'd done that affected me, but that I'd let down others. That I'd given ammo to every homophobe about the stereotypes around LGBTQIA+ people - specifically gay men.
When I started to produce this series, I was nervous. Not because I was talking about myself, or the condition or even that I would be discussing sex. But because of the shame I'd internalised from the world around me because of the stigma placed upon us.
Internalised queer shame is something so many of us have picked up, and Monkeypox is just another reminder - so join us as we find out just what the pox we can do about it. This week's guests are:
Matthew Todd - Author of Straight Jacket, former Attitude editor
Conor Macis - PHD student and Uni of Bristol teacher who shares his monkeypox journey
Liam Beattie - Trades Union campaigner, former Terrance Higgins Trust staffer
Marc Thompson - Co-founder of Prepster

Listen to understand:
Why the shame and stigma with HIV, feels so familiar to monkeypox - and what we can do about it
How we internalise shame from the stigma put on us by the world - plus how we can combat it
Why the norms of a heterosexual world, doesn't have to be what we strive for as we carve out a queer way to live
What The Pox supporters and QueerAF members can listen ad free - find out more about how you can help me end the silence on Monkeypox and get early access to future episodes.
Credits: Hosted and produced by Martin Joseph. Directed and executive produced by Jamie Wareham. A QueerAF Production. With thanks to all of our guests valuable time.
Listen ad-free ⬇️
What The Pox supporters and QueerAF members can log in to listen ad free: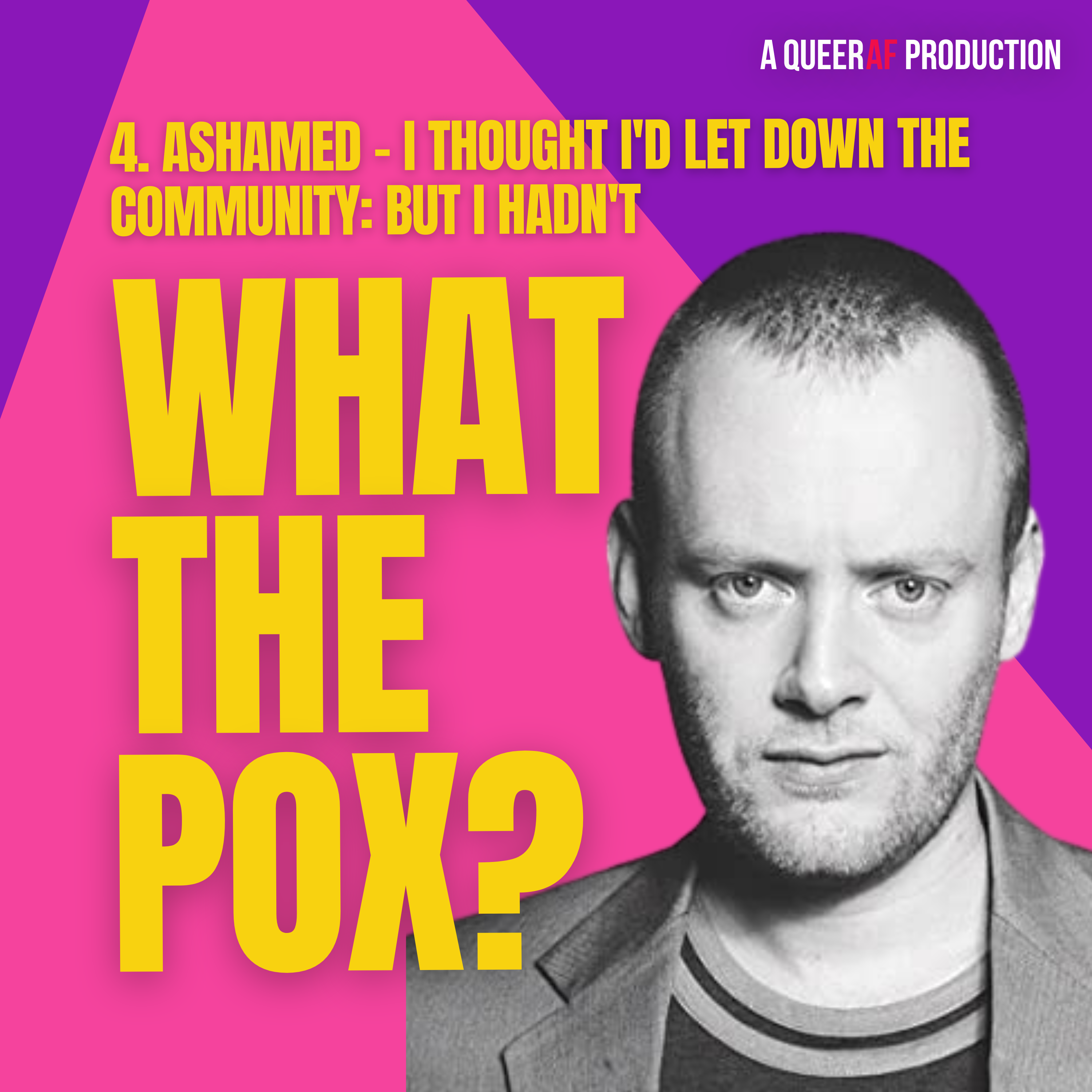 4. Ashamed - I thought I'd let down the community: But I hadn't
Thank you for supporting QueerAF and What The Pox?
Upgrade to read
Time to become QueerAF
Enter your email to read the full story and understand the LGBTQIA+ news every Saturday.
There's a better way for the LGBTQIA+ community's stories to be seen, heard, and celebrated in the media. Join us to help rewrite the narrative and change the media for good.

UPGRADE NOW