Health secretary Thérèse Coffey has rejected advice from officials to procure additional doses of the monkeypox vaccine.
That's the topline from Donato Mancini's scoop for the FT this weekend. But what does it mean?
It's raised great concern that it will leave the UK ill-prepared for a resurgence of the disease. This news comes as it appears the outbreak could be curtailed if progress continues, with new cases down to 100 a week - BBC
Coffey's move flies in the face of advice from the UK Health Security Agency and sexual health experts. Labour wrote to the government to ask for an explanation of the decision - Gay Times
Join us to work out why the UK government has rejected this advice as we ask Donato and some of the show's recent contributors what the pox is going on? This week's guests are:
Donato Mancini - Pharma Correspondent, Financial Times
Susan Cole - Community Engagement, NAM Aidsmap
Matthew Hodson - Executive Director of NAM Aidsmap
Will Nutland - Co-founder of Love Tank CIC, Prepster

Listen to this rapid response episode that covers:
How Donato Mancini broke this story and what it means
What and how much do we know about what the Government has decided
What it means for getting a monkeypox vaccine
What The Pox supporters and QueerAF members can listen ad free - find out more about how you can help me end the silence on Monkeypox and get early access to future episodes.
Credits: Hosted and produced by Martin Joseph. Directed and executive produced by Jamie Wareham. A QueerAF Production. With thanks to all of our guests valuable time.
Resources and links:
Listen ad-free ⬇️
What The Pox supporters and QueerAF members can log in to listen ad-free: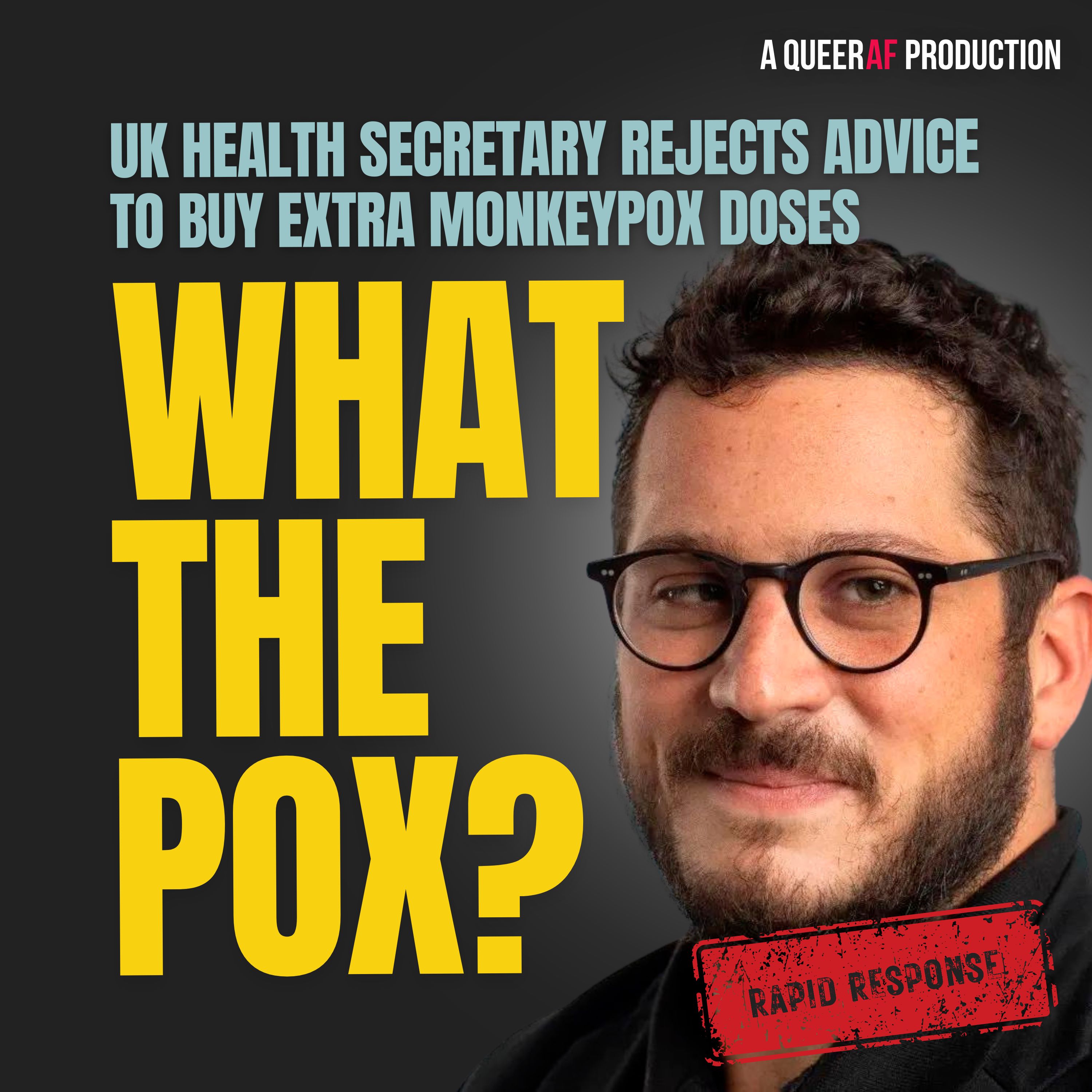 Rapid Response: Could the UK run out of monkeypox vaccines?
Thank you for supporting QueerAF and What The Pox?
Upgrade to read
Time to become QueerAF
Enter your email to read the full story and understand the LGBTQIA+ news every Saturday.
There's a better way for the LGBTQIA+ community's stories to be seen, heard, and celebrated in the media. Join us to help rewrite the narrative and change the media for good.

UPGRADE NOW