Countries are struggling, vaccines are scarce, and Mpox (monkeypox) is at risk of becoming endemic.
In the final episode of this documentary, we find out what actions need to be taken at a global scale to get the outbreak under control.
This virus became endemic in some countries after we first saw it in the 1970s, and we have not done much about it. That bears repeating, for over 50 years - people have been struggling with it in Central and Eastern Africa - and even now, when it's spreading around the world - the action is limited.
The most frustrating thing for people with experience and experts is we have the tools to fix this. But only if we work worldwide to prevent future pandemics, if governments step up, and if we change our attitudes to queer sex.
Can we end the outbreak and prevent future ones - let's work out What The Pox? is going on. This week's guests are:
Eolann Mac Fadden - Frontline Aids, Advisor on Community Health Systems
Dr Jose Hidalgo - Infectious disease physician with Via Libre, Peru
Dr Richard Peabody - WHO lead of high-threat pathogen team


Listen to understand:
Why countries like Peru are only just seeing their peaks and struggling to respond without global help
How globally connected response to infectious diseases, is the only way to end this monkeypox outbreak
The pandemic preparedness work that the UN, WHO and HIV organisations are taking part in, to try and prevent future pandemics

What The Pox supporters and QueerAF members can listen ad free - find out more about how you can help me end the silence on Monkeypox and get early access to future episodes.
Resources:
Ask your GP for a referral to the PLATINUM trial if you've caught Mpox (monkeypox) to get on the TPOX clinical trial
Campaign calling on the UK to do more from THT, NAT and Prepster - Write to your MP tool
Credits: Hosted and produced by Martin Joseph. Directed and executive produced by Jamie Wareham. A QueerAF Production. With thanks to all of our guests valuable time.
---
Listen ad-free ⬇️
What The Pox supporters and QueerAF members can log in to listen ad free: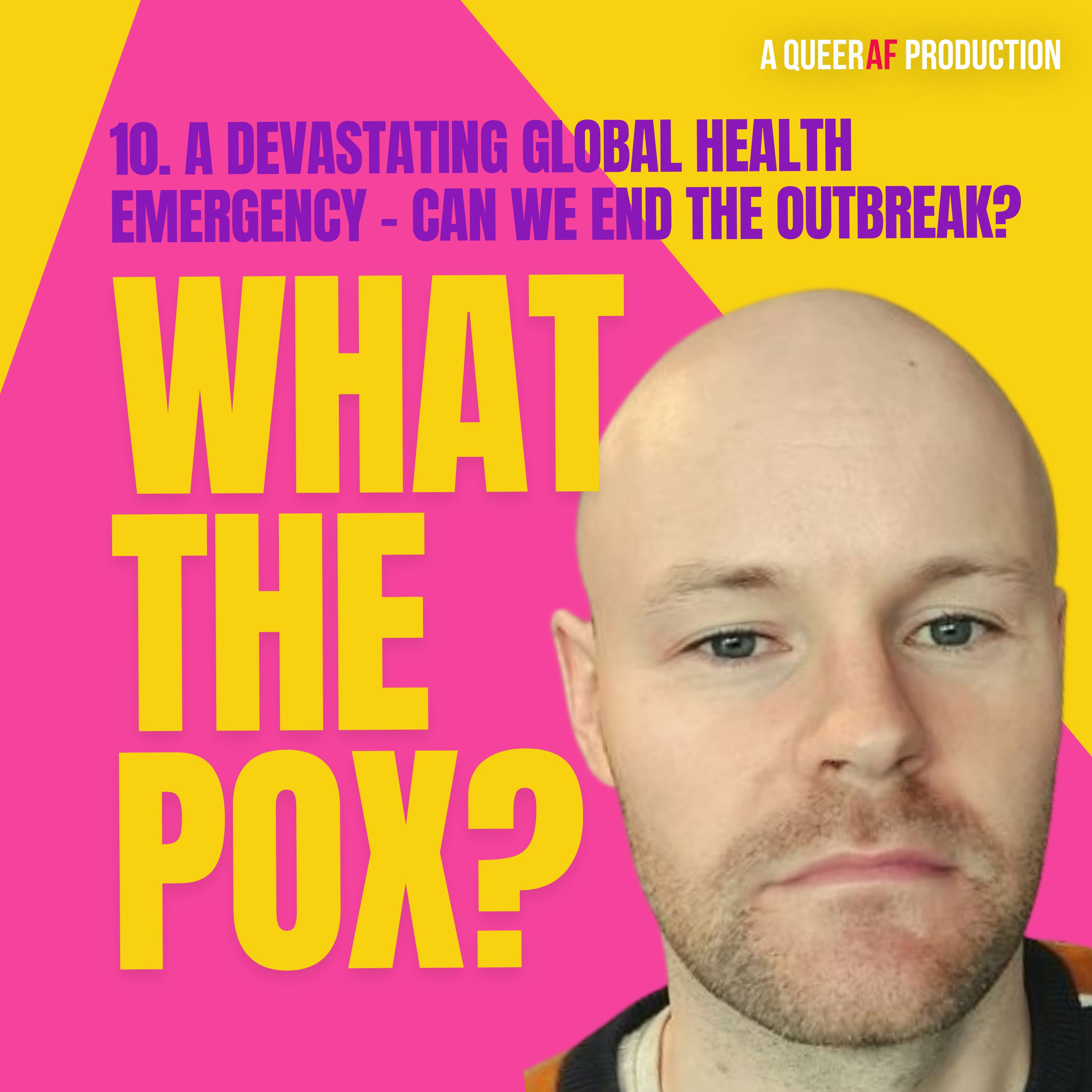 10. A devastating global health emergency - can we end the outbreak?
Thank you for supporting QueerAF and What The Pox?