For me, going to Pride always felt like coming home. But since the pandemic, Pride has made me feel excluded.
Despite many 'official' Pride events being cancelled, in many cities the community have refused to let that stop them. Last weekend, while there was no parade or celebrity performances, hundreds of queer people went to Brighton to celebrate Pride regardless.
I went along for the ride, but what I discovered was the essence of Pride had been lost.
Having heard arguments for years against the corporatisation of Pride, I thought an unofficial Pride where people just came together to celebrate the community would be a vast improvement to pre-pandemic Prides. But it was the opposite.
Every bar and club in the city was sporting rainbow flags and holding Pride-themed nights. But as a non-resident of the city, I couldn't tell which were 'gay' and which were just straight bars trying to cash-in on queer tourists.
I repeatedly went into venues that had all the usual indicators of being queer-friendly, only to find myself alone in a crowd of straight people covered in glitter. My few attempts to flirt with women were met with disgusted looks, and even the odd "ew".
It wasn't a community-led Pride - it was all of the 'Pride' with none of the community.
Many see the pandemic as an opportunity for positive change. We've had Digital Pride events that are accessible and inclusive of disabled people. Indeed, Reclaim Pride events that prioritise the fight for trans rights, and welcome the diversity of our community - all without corporates.
Without the official organisation managing Pride in Brighton, venues just saw queer people as potential customers, without thinking about inclusion, safety or the community's needs.
Pride is not a piss-up, it's a protest. However it's structured or funded, Pride needs organisers from the community to build and manage it.
Pride must be created by and for our community. Pride organisations can do that. And in a pandemic that is isolating many of us from our community, we need that Pride more than ever.
---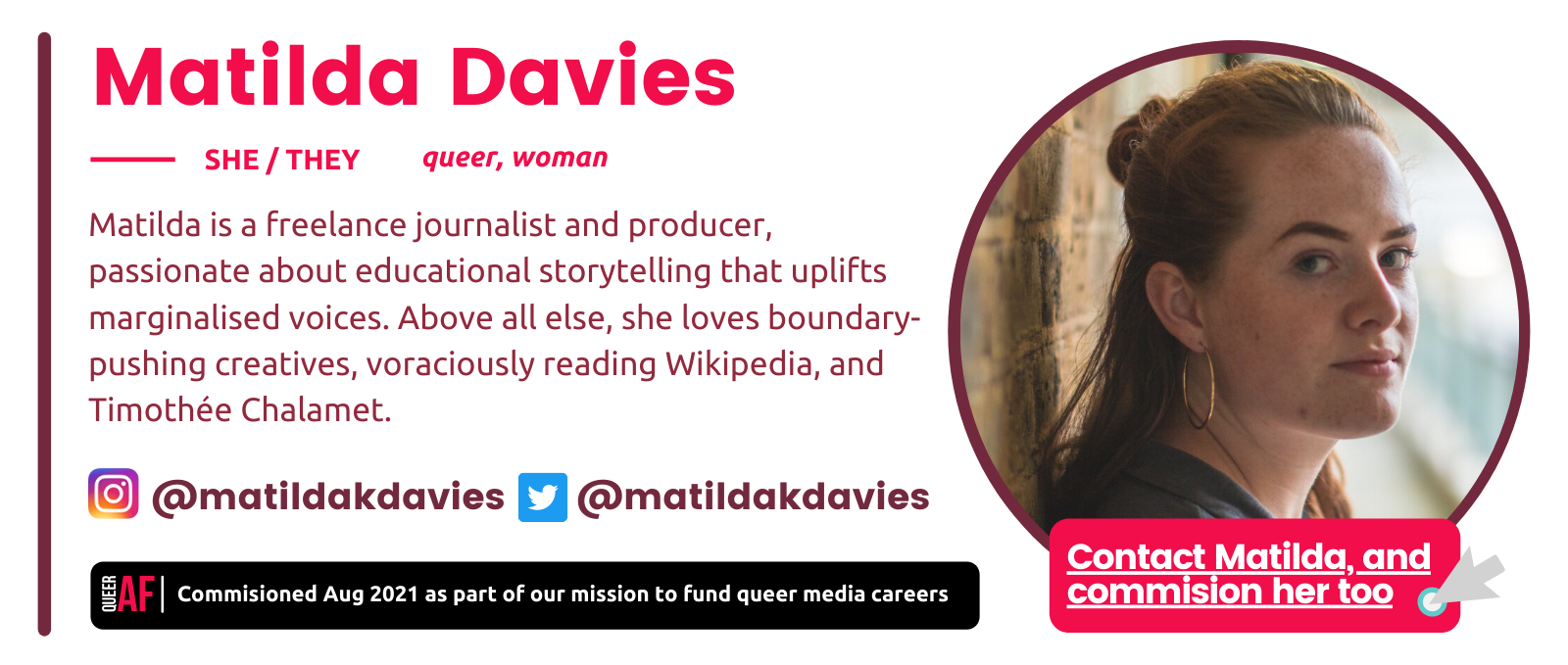 This content was funded by our members and produced by emerging queer creative Matilda.
You can support them by; following them on social, sharing their work, or becoming a QueerAF member to directly fund more of their incredible storytelling.
We are QueerAF, and so are you.
Join the movement