TL;DR - Jake Daniels, a 17-year-old Blackpool FC player, came out on his own terms this week. Daniels' action and Football's reaction have already caused an incredible ripple effect. The message is clear: "Football is for everyone." Still, it's a tough road ahead.
For years, the tabloids and, following their lead, even the gay media, have been pedalling a false myth.
In their pursuit of clicks, the tabloids have long said it's too difficult for a UK footballer to come out. They've teased how many are hiding away.
So this week, when 17-year-old Blackpool FC's Jake Daniels came out on his own terms, it sent tingles down my spine.
Both in the Football and LGBTQIA+ community, many of us wondered if it would ever happen again. Especially after Justin Fashanu's terrible experience in the '90s.
This time around, it's going to be different. But there are some caveats.
The reaction
You can always expect shoutouts from the queer world when someone comes out. So it's no surprise the likes of Elton John and Ian McKellen were among many celebs who congratulated Daniels.
But following their response to Aussie footballer Josh Cavallo coming out this year – the most important voices led the chorus of acceptance.
From FIFA to the Premier League and among big clubs like Chelsea and Arsenal, The football world took to its platforms to set the tone.
It's not an overnight shift, of course. It sits in the broader fight for LGBTQIA+ rights – in the grassroots and large campaigns like Stonewall's Rainbow Laces and Football vs Homophobia. Thanks to media outlets like Sports Media LGBT+ and the BBC LGBT+ Sports Podcast who put the spotlight on queer sports players.
Indeed, Blackpool worked with Stonewall and the English Football League to handle this moment with justice, months in advance.
Still, this reaction sent shockwaves. On "Football Twitter", normally a tricky trolling place to be, a number of accounts also came out. It's no coincidence they chose now to share their true selves.
30 years since an out gay footballer
But, also on social media - a great deal of trolling with far too familiar "stop trying to ram [queer sexualities] down our throats" comments.
Is it a surprise? After all the UK hasn't had an out gay male footballer since Justin Fashanu came out 30 years ago at the start of the '90s.
Fashanu went on to take his own life after a tabloid campaign that started with his 'confession' and led to a bombardment of attention.
Since then, there's been a number of gay footballers, but none out and playing in the UK like Daniels will be.
There's Newcastle Jets player Andy Brennan - who came out 2019 - Australia's first openly gay footballer. Thomas Hitzlsperger and Thomas Beattie came out after hanging up their boots. While Robbie Rogers came out after quitting English footie and moving to the US to play 'soccer'.
And of course, Aussie's Josh Cavallo, who Daniels says he was inspired by.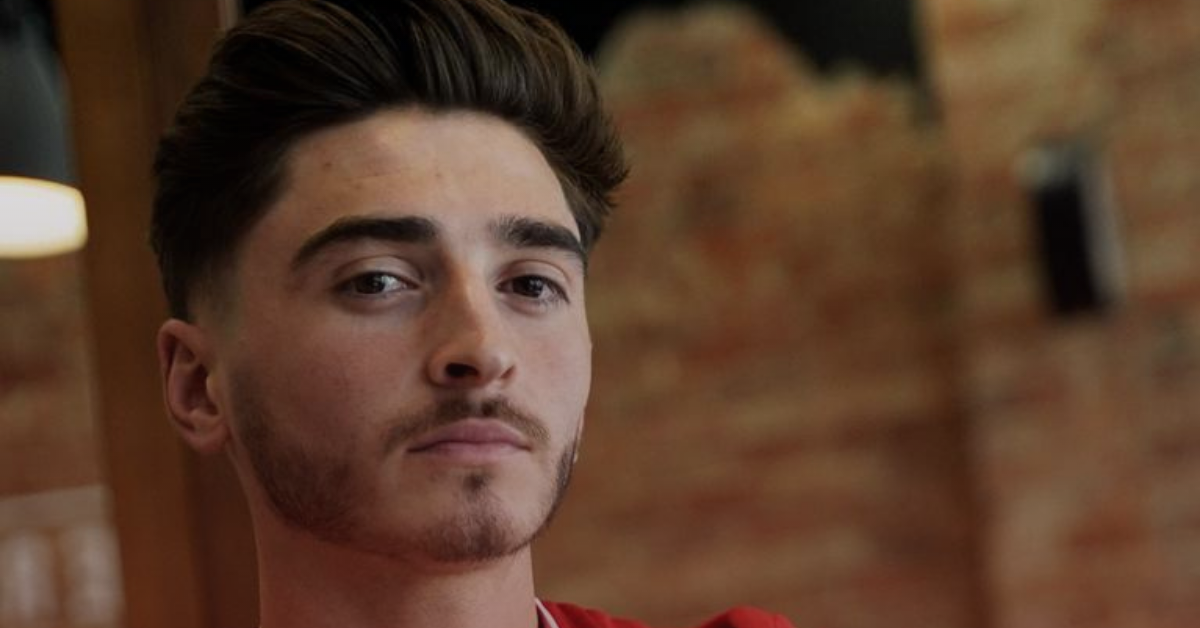 So all good news, then? Not quite. Although the clubs and leagues set an incredible tone, the environment Daniels came out in is far from rosy.
Sky Sports had to turn off comments on tweets about their interview with Daniels.
The newspapers were hot on their usual tricks with teasing headlines the day before.
And then there's the broader picture of the culture in football. This week, Paris St-Germain FC's Idrissa Gueye refused to play in a match to avoid wearing a rainbow symbol in support of LGBTQIA+ rights.
Meanwhile, local officials are discouraging fans who want to wave Pride flags at the World Cup in Qatar from doing so. It's a country in which LGBTQIA+ people like Daniels risk jail if they are discovered.
We need a change in the media. Join the movement to make it possible with our free newsletter.
The gay world cup
Meanwhile, in the gay community, this news came as a bunch of us were still licking the wounds of our near-win at the 'gay world cup' – Eurovision. Tweets were still doing the rounds about how 'this must be how straight people feel'.
A popular joke that reflects how many queer folks feel sports bravado isn't for them. But it also diminishes leagues of queer-inclusive football teams and the experience of the many LGBTQIA+ sports fans.
So, as we revel in the joy a coming out as monumental as this gives us - what's next? As ever, it's best to turn to those with lived experience to guide us.
Thomas Hitzlsperger, who had 50 caps for Germany, played at Aston Villa and Stuttgart. In 2014, he became the most high-profile footballer to announce he was gay, albeit after retiring. For him, it's clear:
Daniels "needs our support", not just from a close team around him - but from all of us. It's tough out there, but this watershed moment shows us it doesn't have to be.
Understand the LGBTQIA+ headlines with our (award-winning) weekly newsletter that's bursting with the latest queer content. It supports underrepresented queer creatives build their media career.
---

The tabloids were teasing Jake Daniels' coming out in their pursuit of clicks for advertisers. Clearly, some journalists still need to learn about the humanity and sensitivity required when covering a coming-out story.
It's something we all learn when we know someone who has come out. That's why we need the media to be busting full of queer talent.
All too often, queer journalists are pigeonholed, their writing highlighted only when a story contains queer themes. But having LGBTQIA+ voices in newsrooms means the nuances of our lives are included in all coverage.
Only a media industry that represents, hires, and understands us can help shift the narrative on being queer in the UK.
Let's support queer creatives and give them the best chance to build their media career. Will you directly commission a queer creative and fund our top-rated sessions that are changing the media?
With our limited number of Early Adopter memberships left (where you lock in a 40% discount forever). It works out the price of an (iced) coffee each month. Join us to change the media for good.