TL;DR: This week the pound crashed, markets were in turmoil, confidence in the new PM fell to new lows - and The Telegraph asked a journalist to pretend to be a 14-year-old trans person to see if they could get access to chest binders. What followed was a media-manufactured scandal has led to some bizarre statements and coverage, including from the Met Police.
You'd be forgiven for thinking trans charity Mermaids faced scandal after scandal this week, including serious allegations around child safeguarding. But look beyond the headlines, tweets and some choice use of quotes - and the picture is more nuanced and complex.
It began when The Telegraph published an 'investigation' into whether Mermaids are supplying chest binders to children without parent's permission.
It did this by accessing the charity's services for young people on a forum which only young trans people are supposed to be admitted to.
This led to a statement from the Met Police, which The Telegraph published, but only in part. The full statement from the Police said:
"The supply of a breast binder is not a criminal offence. The Met supports transgender and gender-diverse individuals who freely choose to wear a breast binder. If an individual case regarding the practice of breast ironing, or concern regarding the use of a breast binder is reported to the police it may be jointly assessed with social services. The same approach would be taken regardless of culture, faith or community to ensure the safety and wellbeing of the individual concerned. We would like to reassure individuals who choose to wear a binder that they are not committing a criminal offence."
The Telegraph only took the bit we've highlighted in bold - and ran it with the headline that "Chest binding could be child abuse, say police amid 'mounting horror' at Mermaids trans charity."
Without the full context, that sentence on it's own sounds very different. This new article sparked complaints to the Charity Commission, which led it to 'investigate' these complaints - BBC
Is Mermaids under 'investigation' or are complaints being 'investigated'?
There has been a lot of confusion and speculation from all sides about how The Telegraph's 'investigation' has itself sparked an 'investigation' by the charity commission.
The word 'investigation' is losing all sense of meaning as it gets repeated in all kinds of contexts with this story.
Given that the initial story was about kids getting chest binders and the headlines are the way they are, you'd be forgiven for thinking the Charity Commission is looking into Mermaids' provision of binders. That's what the headlines suggested.
But a statement from Mermaids made clear, this was simply not the case.
"As a result of the anti-trans media this week, and a number of vexatious complaints, we have received a letter from the Charity Commission seeking clarification on some of our policies and procedures. This is a relatively routine procedure known as a regulatory compliance case, and we will be replying in due course."
- Mermaids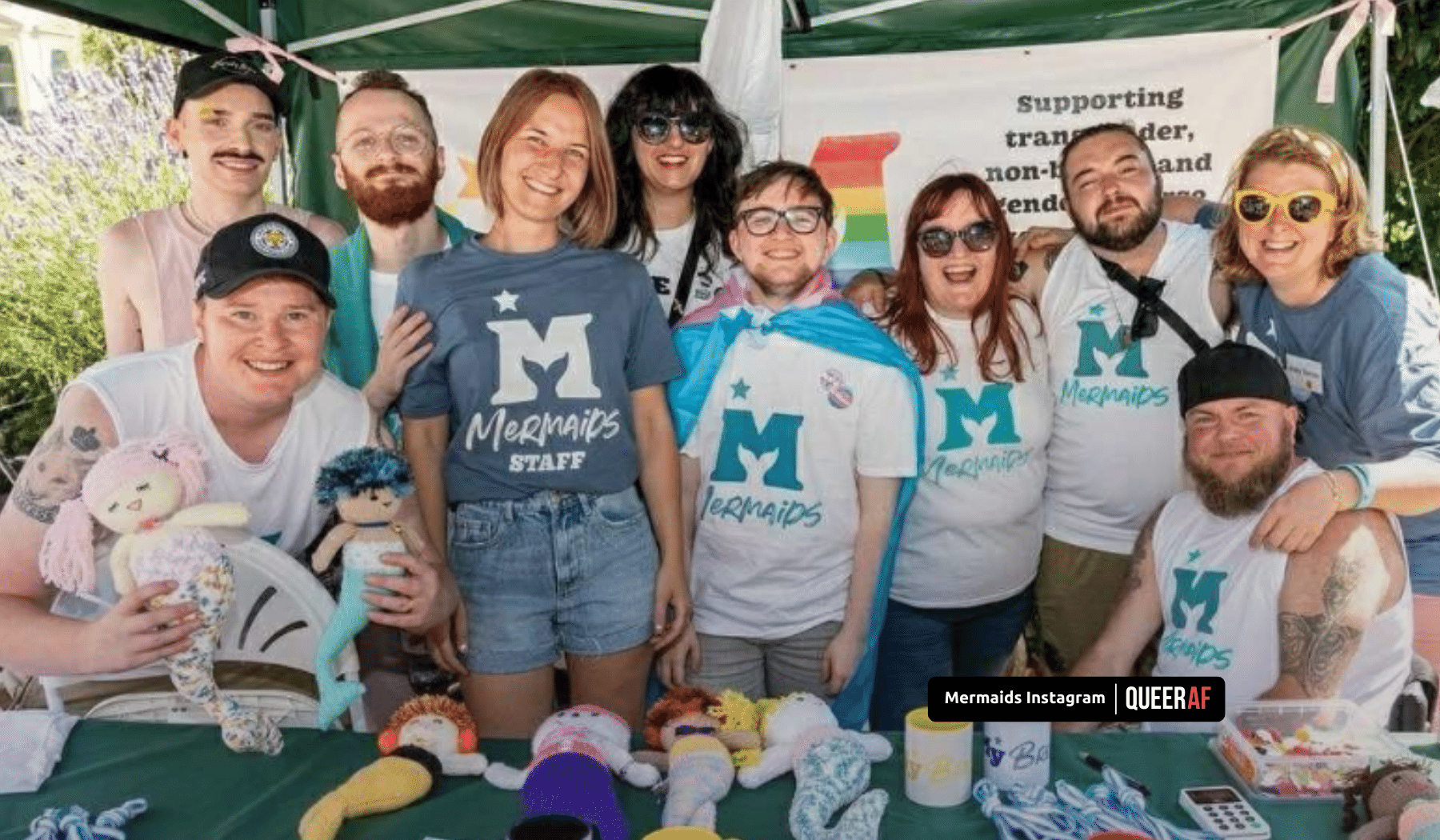 What is the Charity Commission doing?
"Concerns have been raised with us about Mermaids' approach to safeguarding young people. We have opened a regulatory compliance case, and have written to the trustees. We now await their reply"
- Charity Commision statement in response to QueerAF's questions
It's an open case - so the commission could not comment further. However, it's worth noting what the process is now.
In short, it's crucial to note from the Charity Commission's perspective they wouldn't yet call what they are doing an 'investigation'.
All they have launched is what's called a 'regulatory compliance case', a kind of fact-finding exercise. It's quite common, and it happens often when complaints or concerns are raised about a charity.
It is not a finding of wrongdoing. It is just the first step the Commission can take in examining potential wrongdoing. Many cases are opened and quickly closed after finding complaints were from disgruntled people or were unfounded.
If there are issues, the next step is to work with a charity's trustees to fix them.
And only if that doesn't resolve the issue will an 'investigation', a statutory inquiry, be launched.
What are chest binders, and what does the science say?
This story is part of a series of anti-trans editorial approaches, stretching back several years, at The Telegraph. It has been repeated by the Daily Mail and many other newspapers known to be hostile to the trans community.
These papers have long been horrified by binders, likening the use of them to acts of genital mutilation such as breast ironing.
However, chest binders are safe when used properly. There are risks when misusing them - like wearing them too tight and for too long.
Everyone using them should be aware of these risks. However, they've been shown to address gender dysphoria. As part of a package of gender-affirming care, binders save lives - PinkNews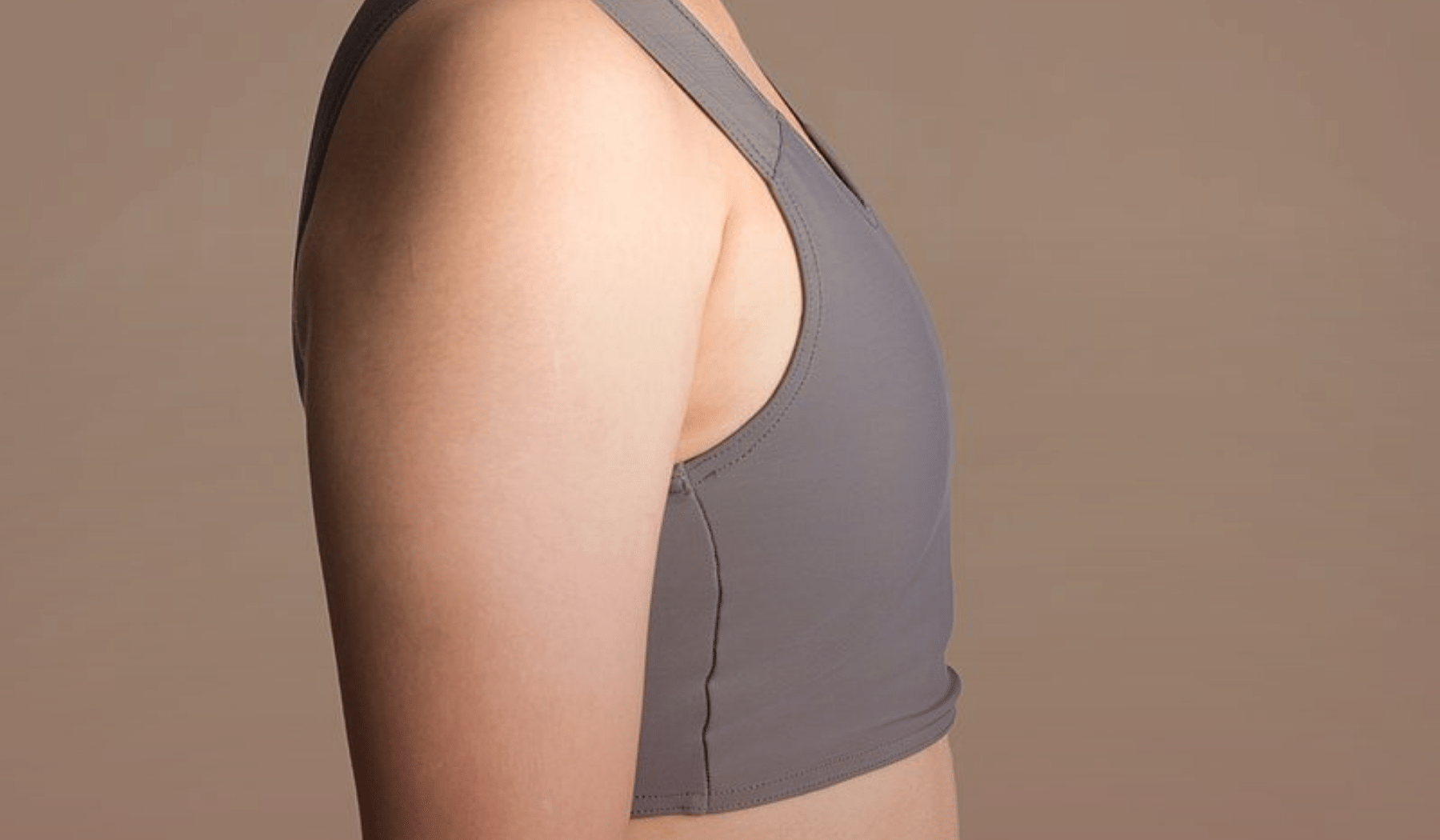 Analysis:
This series of articles by The Telegraph comes just a fortnight after the LGB Alliance was in court with their charity status at risk.
Many LGBTQIA+ commentators have not missed the timing of this media-manufactured scandal, which could well undermine that case.
The case, led by Mermaids, has been adjourned until November 7 2022, in a break from the original plan after two more days were added for additional submissions.
---

If something is repeated enough times, our brains are hard-wired to remember it. That's why it's so scary that some of the press are continually bombarding audiences with anti-trans misinformation and tropes. Consciously or unconsciously, we learn many of our norms from the media.
The story from The Telegraph this week is not enough on its own to change the opinions of the large majority of people who see it for what it is. Most British people support trans people and their right to grow up safe and healthy.
But, as The Times reported recently, support for trans rights is slipping. That's no surprise when  week in, week out, parts of the media are cooking up manufactured outrage to drive clicks and deliver ads - often benefitting the same corporations that join in pride marches to show their inclusivity.
We're tackling this issue head-on both in the short and long term:
We unpick the news, help you understand it and navigate the headlines in this newsletter. This, while paying, publishing and supporting queer creatives to fill the room with the story that does need to be told.
We support those same creatives to use the portfolio they built with us, to write for other outlets and build their career. By supporting a new generation of queer journalists to get into the newsroom, we can change the media - and turn the tide on growing anti-trans sentiment at home.
We don't take advertising to avoid getting stuck in the same rage-click ad-fuelled hate content loop that mainstream outlets are up to their necks in. So we can only do this vital work with your support.
If you find this newsletter useful or believe in a new generation of queer creatives who want to change the media - will you take a look at how you can help make this project sustainable?