Welcome to QueerAF, your weekly connection to our community. We've got the top LGBTQIA+ news you need to know. The queer content you don't want to miss. And a beyond the binary spotlight on the voices that deserve to be heard.
Skip the doom scrolling and live your best queer life, on your own terms.
We are QueerAF – and so are you.
What is the Online Harms Bill, and how is it going to censor LGBTQ lives?
The Online Harsm Bill is going to give media regulator Ofcom the power to fine social media firms and other tech companies when they 'fail in their duty of care' to protect users online.
A victory for tackling transphobe pile ons and LGBTQ hate online? Not quite.
This bill, as it stands, would also provide a legal basis for this censorship.
It's because it's been lazily put together, with vague wording.
The key power that we should be worried about is that the bill will give internet companies extensive powers to delete posts that may cause 'harm.'
But because the new law, as it currently stands, does not define what it means by 'harm,' perfectly legal speech could be removed. Especially if hate groups put pressure on Silicon Valley tech companies to remove LGBTQ+ content.
But then when do media companies bow to this kind of pressure...? Only last week we saw Ofcom, the very regulator who would get this power pull out of Stonewall because its 'policy position' is to fight for trans rights.
The law would set a worrying international standard. And it would also remove the right to anonymity online. This again, at face value sounds like a no-brainer.
But if you are using the internet to be queer, because its the only safe place for you to be out? Imagine losing that space.
Anonymity allows LGBTQIA+ people to share their experiences and sexuality while protecting their privacy. Indeed, as plans to bring in ID at the point of voting has shown us, because many non-binary and transgender people do not hold a form of acceptable ID - social media would become another place our society locks them out of.
The good news is, racism, homophobia, transphobia, and threats of violence are already illegal. And so, with a simple change, this law could backup and strengthen protections we have IRL and take them online. It could, instead of a vague 'duty of care' to remove 'harm,' and be reframed to focus on illegal content.
With specific, written, protections for legal LGBTQIA+ content online this bill could even deliver a modern law that can prevent hate online.
Read the full open letter from Stephen Fry, Munroe Bergdorf, Peter Tatchell, UK Black Pride, myself and other LGBTQIA+ community leaders.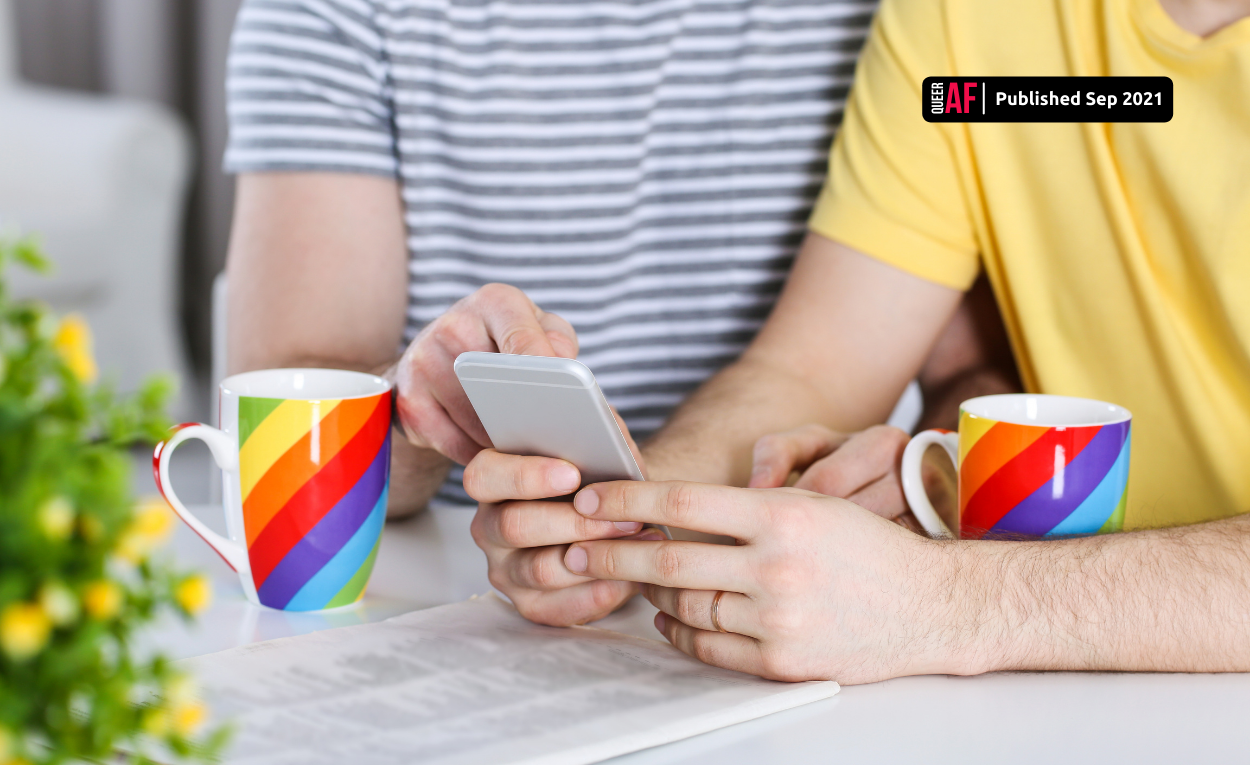 Help us change the media
---
Elsewhere in news for queers
Upgrade to read
Time to become QueerAF
Enter your email to read the full story and understand the LGBTQIA+ news every Saturday.
There's a better way for the LGBTQIA+ community's stories to be seen, heard, and celebrated in the media. Join us to help rewrite the narrative and change the media for good.

UPGRADE NOW