Content Warning: Violence against women, homophobic abuse

When I think about the homophobia I have faced during my life, I don't want the perpetrators to be 'cancelled', I want them to be held accountable.
This week, rapper DaBaby made a number of derogatory comments towards queer men and those with HIV at the Rolling Loud festival.
The comments sparked a furore. He has been dropped by festivals, and widely condemned including by Elton John and Madonna. On the other side, he's had offers from the likes of Miley Cyrus to educate him. The former have - of course - been accused of 'cancelling' DaBaby. But that critique misses the point.
And it made me wonder, what is the right response?
Like most queer people, I have been the victim of homophobic abuse. I don't even remember all of the perpetrators: they have been friends, strangers, acquaintances, colleagues, even partners. Almost always, they have been men.
Impressionable straight men reflect the toxic masculinity they see in the world - and I have often been the victim.
As a queer woman, I am over-sexualised, I am called a dyke and a tease, I am asked invasive questions and threatened.
DaBaby's comments validated a violent culture. The same culture my abusers learned their behaviour from.
When people get this wrong, I do want them to be educated and grow.
But there should be consequences for feeding an ideology that leads to violence against queer people and women, and contributes to HIV stigma.
As a public figure in an industry filled with toxic masculinity, his comments at that concert told boys that homophobia is acceptable. It perpetuated the idea that queer men are 'less than' and undoes the incredible work of artists like Lil Nas X who are trying to make the industry better.
DaBaby may educate himself - which is great - but will all of his fans? Should his apology mean he faces no consequences?
I want to see DaBaby educate himself and his fans, promote queer creators and organisations, and make real reparations.
Queer people deserve more than an apology when public figures make these mistakes. We need them to actively work towards a culture that values and respects us. We deserve that.
If you have been affected by the issues in this article, reach out to Galop, Terrence Higgins Trust, or Victim Support for help or advice.
This article was part of our 'Queer Gaze' series. It is just one part of our weekly newsletter that summarises, understands and explains the news of the week:
Get QueerAF in your inbox every week
---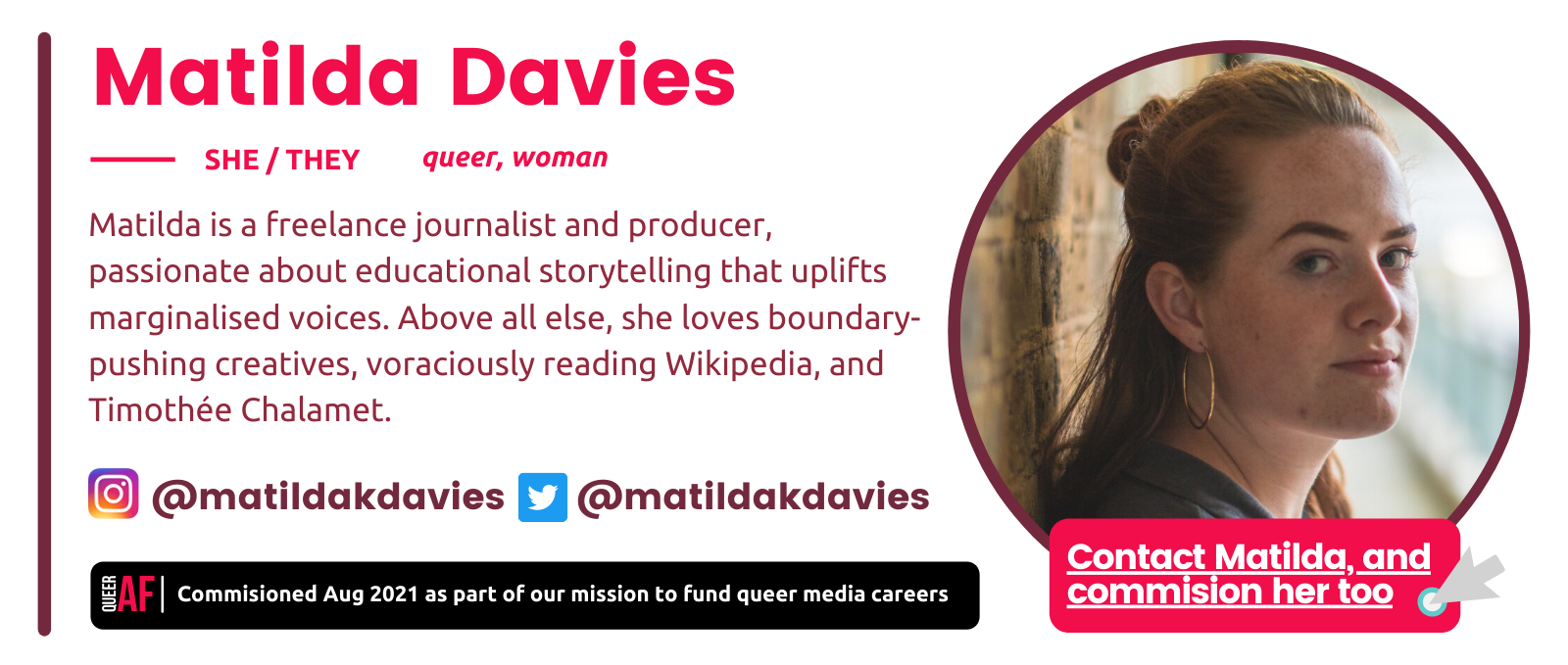 This content was funded by our members and produced by emerging queer creative Matilda.
You can support them by; following them on social, sharing their work, or becoming a QueerAF member to directly fund more of their incredible storytelling.
We are QueerAF, and so are you.