TL;DR: The Arias is known as the Radio Oscars. Last year QueerAF's podcast was nominated for the Impact Award for being a "force for good." This year 'Nolan Investigates: Stonewall' which platformed transphobic rhetroic was too. 166 media professionals wrote a letter in protest, but the nominations were not rescinded.
'Nolan Investigates: Stonewall' caused uproar for widely platforming transphobic rhetoric.
The podcast, made by BBC Ulster, a Northern Ireland station, sought to explore the influence of Stonewall over UK institutions.
It did this while framing transgender people as a divisive community 'infiltrating' the media, government, and public institutions. This week it nearly became award-winning at the 'Radio Oscars' in a category that would have deemed it a "force for good."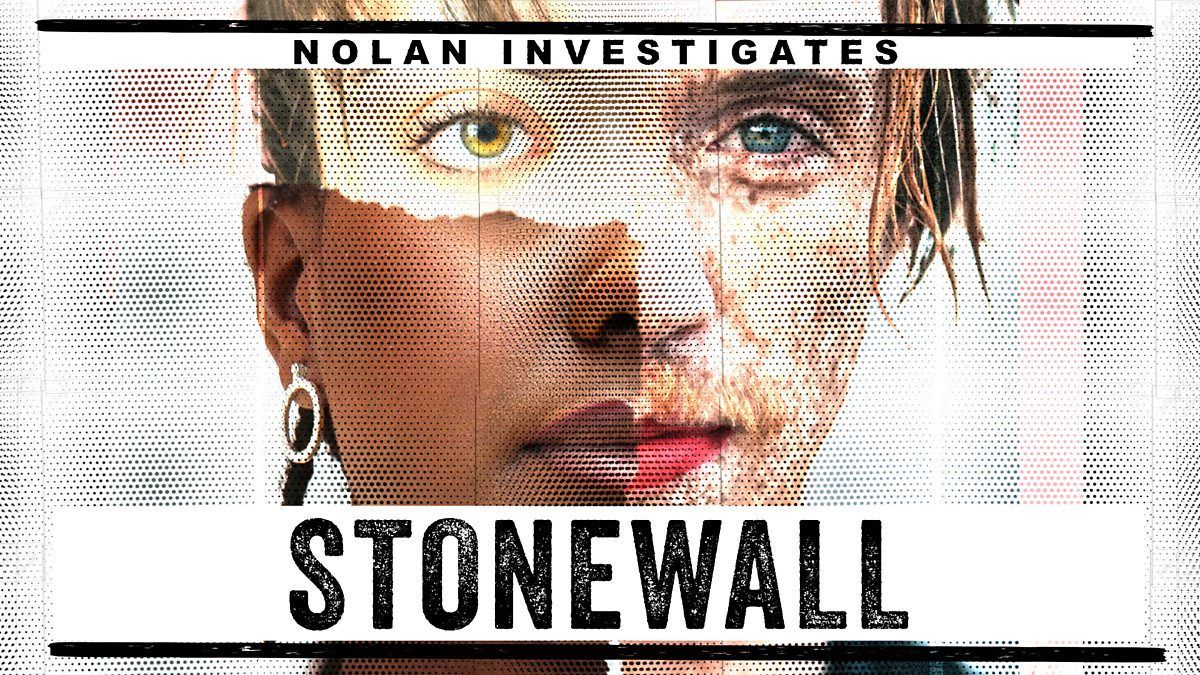 'Nolan Investigates: Stonewall' was nominated for the ARIAS Impact Award
This year, at the radio industry's most prestigious awards - the ARIAS - Stephen Nolan's show received four nominations in total - two specifically for the 'Nolan Investigates Stonewall' podcast.
One of those was in the category the QueerAF podcast was nominated for last year: the Impact Award.
The award recognises radio and audio programming that's done something to make a difference to society - as a "force for good."
"Winners in this category will embody the idea of radio as a force for good in the world, with output having made a significant impact in the lives of its listeners, and the lives of the community at large."
The BBC Ulster podcast repeated and doubled down on transphobic dog whistles, obsessed over genitalia and mocked gender identities.
It was largely uncritical in platforming and echoing the calls of a small, but loud minority. It interviewed some of the most infamous anti-LGBTQIA+ voices. In ten hours of broadcasting, only two trans people were interviewed. - QueerAF
That's why 166 media professionals united to say, this is not a podcast that should be celebrated at all, let alone in a category about being "a force for good".
"Nolan Investigates: Stonewall' perpetuates a narrative that creating a safe world for trans people is a divisive issue. The series contributes at length to a harmful moral panic surrounding trans people in the UK today"- Open Letter
They delivered this and met with the Radio Academy, who said they were unable to rescind the nominations. The Radio Academy defended its actions, adding that "some of the judges [of the awards] were LGBTQ+" - GB News
The academy and the organisers of the letters have said they will now continue to work together on the matter.
'Nolan Investigates: Stonewall', did not win any of its four nominations at the ceremony on 3 May 2022 at The Adelphi Theatre.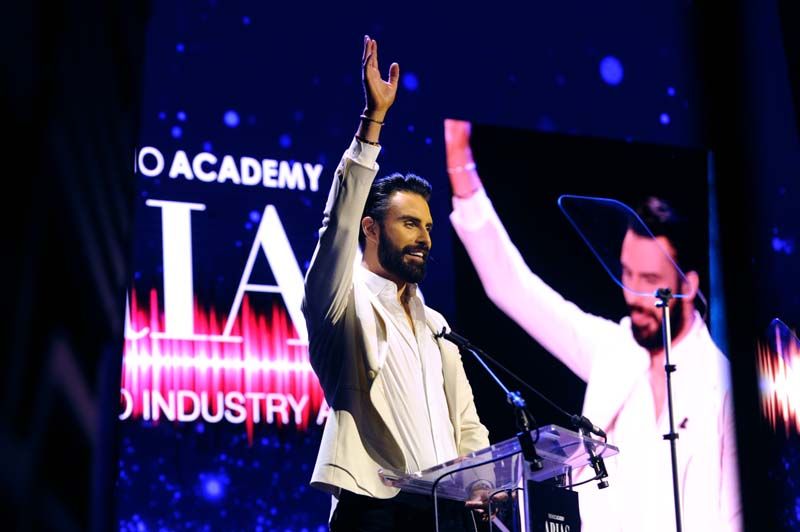 The media needs to change. Join our movement and make it possible with the free QueerAF newsletter that supports queer creatives
The fragility of trans lives is hit hard by the media
It's so easy for the media to forget just how much even a single news story can impact the fragility of vulnerable people's lives.
I spoke to a trans representative from the group who organised the letter. It was clear just how harmful this podcast was to their well-being.
"It was extremely upsetting to be at an awards ceremony and sitting in a room with people who produced, made or were celebrating a podcast that was so damaging to me and our community. It doesn't feel good." - Trans media professional who signed open letter
I also entirely understand how within BBC editorial guidelines this show was just about able to get through existing editorial rules. It toes the line just enough not to break them.
But what was so scary for many LGBTQIA+ listeners was how it encouraged many pundits and listeners at home, who don't understand the nuances of our community, to rally behind a growing anti-trans moment. One that's designed to antagonise women's rights and divide the LGBTQIA+ community.
The show did this because it didn't present enough balance. It did little to consider trans people's perspectives or reality. It was also commissioned in an environment, as one BBC staffer described to me, where trans people are seen as 'an active policy debate.'
That bears repeating: a community protected by equality laws that are decades old is deemed 'an active policy debate' by the UK's public broadcaster.
Fortunately, there is one easy way to address the damage in the confidence many queer media professionals now feel in the Radio Academy and the BBC.
There is rarely a silver bullet in any diversity issue. But on this occasion, it's simple: to fairly represent us, hire us - and let our lived experience guide you. Only then will you truly understand our lives.
This was just one part of our free (award-winning) weekly newsletter with a summary of the queer world, bursting with LGBTQIA+ content - that supports underrepresented queer creatives.
---

I started QueerAF after an editor told me to 'stop pitching gay stories.'
As a young, budding journalist - this was devastating to hear. And its impact was huge. It made me think pursuing a career with our lives in mind was worthless.
No one should be told their lives aren't worth telling a story about.
I didn't understand it then, but newsrooms create awful experiences like I faced because they are locked into a system of short term, revenue-led incentives.
For too long, the beautiful spectrum of the queer community has been sidelined in the pursuit of clicks, to serve advertisers.
QueerAF is going to revolutionise the way in which LGBTQIA+ voices are heard and flourish. Our community-led platform's editorial decisions are in the hands of readers, not advertisers.
Like our podcast, QueerAF is a platform where creators, journalists and producers can get paid and commissioned directly by the QueerAF community. This, while we mentor them to build a career, work in the industry - and then, change it.
Right now our 'Early Adopters' membership (40% discount) is the perfect way to support us (from as little as £4.20 a month) - but there is only a limited number left.
You'll get early access, and a greater say on what we publish next. You can even keep this discount forever. Join us to change the media for good.