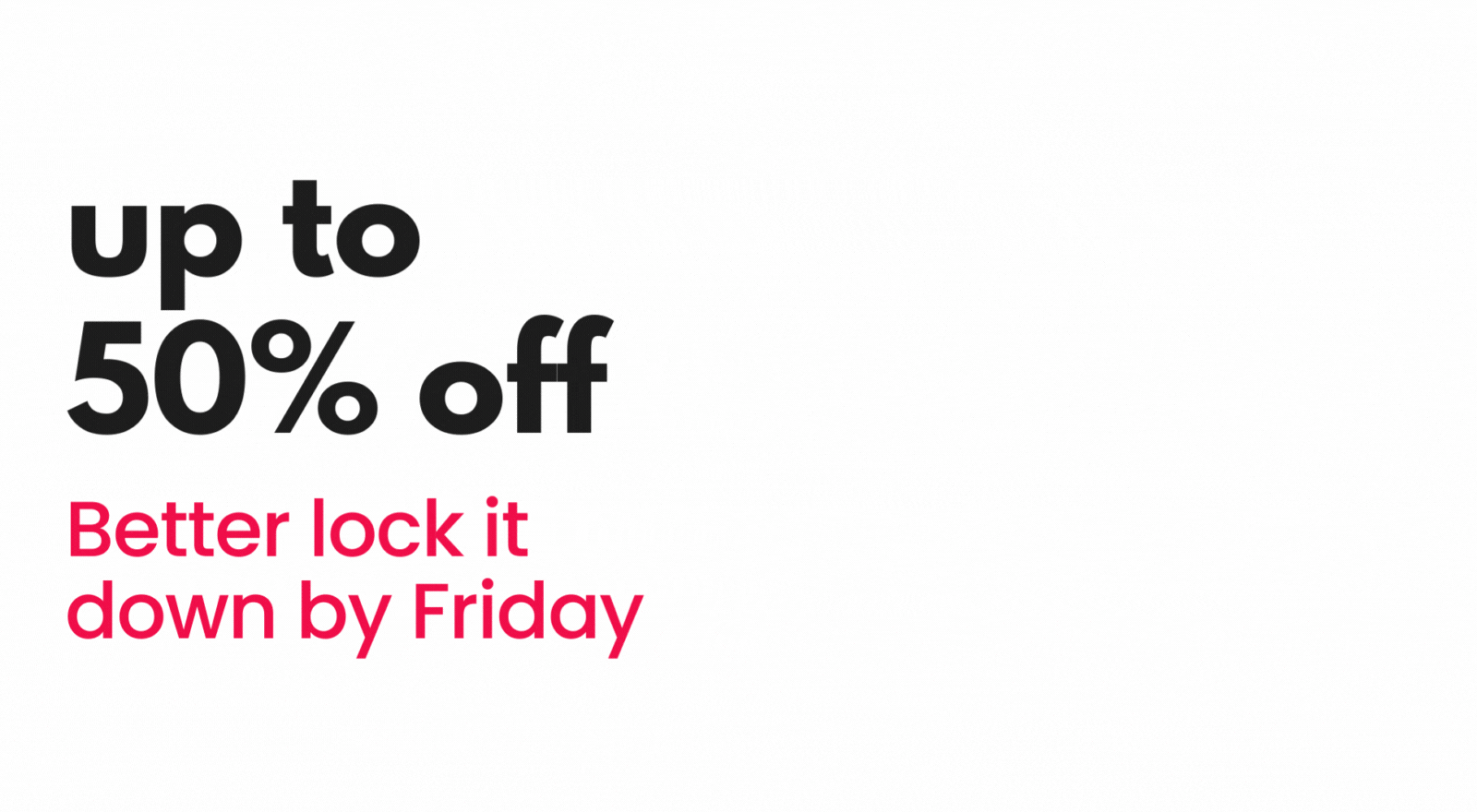 ⁉️
How does this work!?
You can get any of the deals on
our Black Friday page
- anytime. But the best discounts expire the closer we get to the day. So act fast...
---
Understand the LGBTQIA+ headlines and keep track of the latest queer content and perspectives.
QueerAF is (normally) written by Jamie Wareham, who's managed to pick up a nasty RSI injury in his shoulder (OuchAF). On doctors' orders, I've been told not to type! So, I'm defying the doctor a little as I write the intro and bits and bobs of this week's newsletter, but thankfully, the incredible Fran Di Fazio writes the majority, with the top story by Sophie Perry.
💬 This week:
Rwanda. Undoubtedly the news story of the week, but what does it mean for the LGBTQIA+ community and queers seeking asylum? We explain.
Black Pride. The renowned organisation took an important step this year as it continues to grow. We look at what's changed.
Islamophobia. The Queer Gaze section has returned, and this week off the back of a nasty encounter at the UK's busiest train station. Ferhan Khan writes about the intersections of queerness, being Muslim, and standing in solidarity with Palestinians.
Skip the doomscrolling and support queer creatives instead. We are QueerAF – and so are you.
Tories' Rwanda obsession shows their blatant disregard for LGBTQIA+ refugees

TL;DR: As the Conservative government's flagship policy was found to be unlawful in the UK's highest court, LGBTQIA+, migrant and refugee groups rejoiced. But the embattled prime minister has now shifted his attention and consideration towards what many right-wing conservatives really want, leaving the European Convention on Human Rights.
Upgrade to read
Time to become QueerAF
Enter your email to read the full story and understand the LGBTQIA+ news every Saturday.
There's a better way for the LGBTQIA+ community's stories to be seen, heard, and celebrated in the media. Join us to help rewrite the narrative and change the media for good.

UPGRADE NOW