Before we start this week's newsletter, a quick note.
This week we sent you a rather special post recognising one year of QueerAF, and to mark LGBT+ History Month.
But it's also an important month for our founder Jamie Wareham, who is currently recovering from a multiple organ transplant.
It's pretty pioneering surgery. Only around 12 other people will have it this year. It's so new the only statistic they can give Jamie is that four in five people live for five more years after the surgery. They hope he has many more.
He's written about what it means for him here.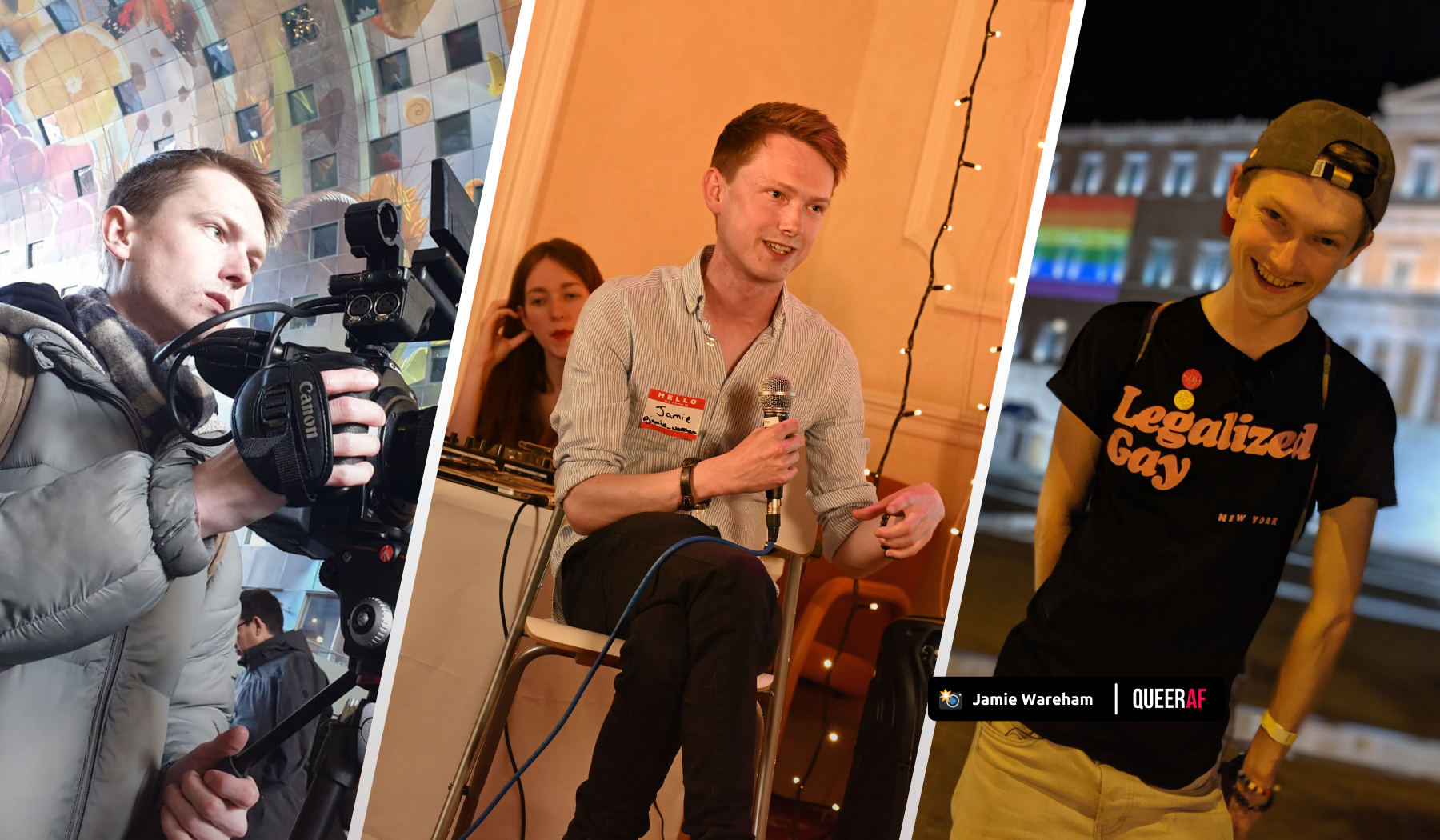 So, we need to raise funds to cover the costs of running QueerAF while he recovers. So he can gets back to his desk rest, to write this newsletter and run our vital mentoring and skills schemes once more.
All this month, we'll be asking you - if you haven't already - please will you chip in?
We're just over halfway towards our target, but we'd love to smash it. And for those who've claimed merch and perks - we're working through the requests in the next week.
But right now, we need you, our loyal newsletter audience, to help get us through this crucial time. Thank you.
---
Every Saturday, QueerAF helps you understand the queer headlines and stay on top of the latest LGBTQIA+ content - all while we support queer creatives. This week, it's written by Matilda Davies, while Jamie takes a well-deserved break, and another queer creative as usual.
💬 This week:
Sam Smith. A new music video sparked debate about who is allowed to explore sexuality and sensuality in media.
LGBTQIA+ History Month. February in the UK is about remembering queer history and learning about those who paved the way.
Section 28. There are similarities between Section 28 and new moves to block trans healthcare reforms in Scotland, Kestral Gaian writes
Skip the doom scrolling and support queer creatives instead. We are QueerAF – and so are you.
🎤 Sam Smith's new music video exposed a double standard in the music industry
TL;DR: The music video for Sam Smith's new single 'I'm Not Here To Make Friends' incited outrage, celebration, criticism, and applause. It also started a vital conversation.

Upgrade to read
Time to become QueerAF
Enter your email to read the full story and understand the LGBTQIA+ news every Saturday.
There's a better way for the LGBTQIA+ community's stories to be seen, heard, and celebrated in the media. Join us to help rewrite the narrative and change the media for good.

UPGRADE NOW