Every Saturday, QueerAF helps you understand the queer headlines and stay on top of the latest LGBTQIA+ content - all while we support queer creatives. It's written by me, Jamie Wareham, and a different queer creative each week.
💬 This week:
Detransitioning. There is little support for those who do, except for convenient anti-trans misinformation. Trans activist Eva Echo says it's time for that to end.
Singapore. A huge victory for the south-east Asian country and a change in the law that decriminalises being gay for 5.6 million people.
Bank holiday TV. Plus a bunch more queer content, books and a new Britney tune to fill your weekend.
Skip the doom scrolling and support queer creatives instead. We are QueerAF – and so are you.
👀
Want to take a look at this? You can! This is from our free weekly newsletter, just pop your email in to catch up and read the most recent edition for free now.
PS... 'Early Adopter', and '100% QueerAF' members also get early access and unlock the whole archive too.
---
🕯️ A note: Sarah Baker
This week's QueerAF is a little shorter because a dear friend of mine passed away in the last week. I'm only human, so I have written a little less, and spent a great deal of time thinking about her.
Sarah Baker was one of the kindest and most caring people I knew. She was also the first founding member of QueerAF who endured (and improved) far too many versions of my pitch deck and business plan - her values will be with us forever.
Sarah worked tirelessly in an unforgiving media industry and excelled at her role at Bauer Media. Sarah still made time to be an incredible friend, aunt and sister who constantly went above and beyond. She desperately believed in what we are doing here, but best of all, she believed in me. I'm going to miss her a lot.
This edition is dedicated to her - so here is a bad photo of us doing student radio together.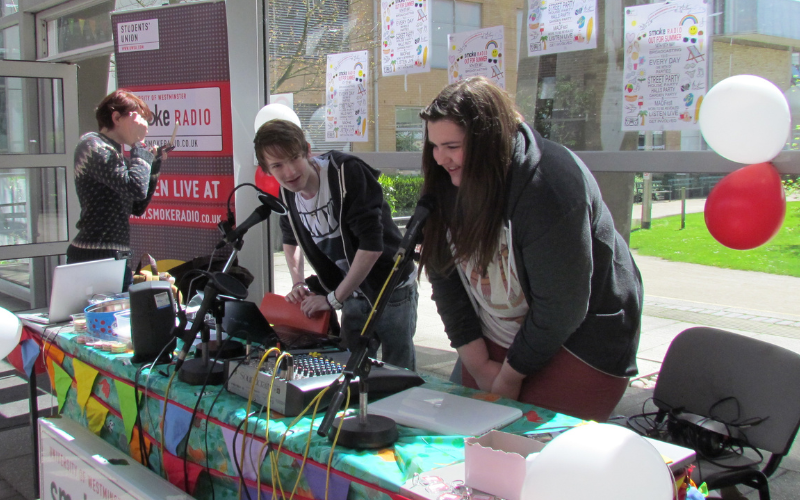 🏳️‍⚧️ Queer Gaze: People who detransition deserve the trans community's support and compassion
Detransitioning? You deserve support and compassion
Trans people must find compassion for those who detransition; I have
Our landmark scheme for underrepresented or emerging creatives to share their gaze and get a writing skills session. This week, it's Eva Echo.
In lieu of our usual opening explainer piece, here is a slightly longer edition of this week's excellent Queer Gaze. It tackles a tricky, divisive topic. But as Eva Echo sets out, if we can work to find compassion around this issue, it will take away one of the anti-trans movement's most powerful hateful tools.
This post is for paid members only
This post is for members only
Read it now by entering your email and getting a free QueerAF membership.
Your membership will go a long way in supporting our community of diverse and hard-working creators. By lifting them up, funding and kickstarting their careers – together we can change the media, and our world.
SIGN UP TO VIEW NOW