Every Saturday, QueerAF helps you understand the queer headlines and stay on top of the latest LGBTQIA+ content - all while we support queer creatives. Jamie is taking some time off to have a medical procedure. So for the next few weeks, I - long-term QueerAF contributor Matilda Davies - will be taking over and bringing you the LGBTQIA+ news of the week. We'll still have queer creatives contributing too.
I'm really excited to be in your inbox every week. Myself and the QueerAF family appreciate your support while we step into Jamie's fabulous shoes.

💬 This week:
Midterms. Monumental elections have been happening across the US this week. We unpick the ones to watch, and what it all means.
Nikita Dragun. The YouTuber's wild week shone a light on issues trans people face in prisons.
Giving blood. Since the rules were relaxed on blood donation in June, many more queer people have been eligible to donate. Gareth Leitch shares his experience in the Queer Gaze.
Skip the doom scrolling and support queer creatives instead. We are QueerAF – and so are you.
🇺🇸 US Midterms: LGBTQ+ politicians saw historic wins, but is it enough?
TL;DR: The midterm elections in the US dominated headlines this week as results flew in. More LGBTQIA+ candidates won their elections than ever before, putting the future of queer rights in the country in the capable hands of our own. But buckle up for wins, losses, and some drama along the way.
The 2022 midterm elections are a huge moment in US politics. They mark the midpoint of Biden's presidential term, and saw all seats in the House of Representatives up for grabs alongside a third of seats in the Senate.
This is the first time in US history an LGBTQIA+ candidate was on the ballot in all 50 states.
Who was elected?
Democrat Maura Healey won the gubernatorial election in Massachussetts, and became the first openly lesbian governor elected in the US. In her victory speech, she said: "To every little LGBTQ kid out there, I hope tonight shows that you can be whomever you want to be."
Leigh Finke will be the first transgender legislator in Minnesota, after winning 81 per cent of the vote in her district. Previously a filmmaker for the American Civil Liberties Union, she told CBS that in the wake of increasing violence against the trans community, "I just felt like it was absolutely essential to have someone from our community in those rooms."
James Roesner, 26, became the first trans man elected to US state legislature, winning in New Hampshire's 22nd district. He is also bisexual, and will campaign to remove barriers to "shelter, education, healthcare, voting, and other basic necessities for a quality life."
Other historic wins include Robert Garcia becoming the first LGBTQIA+ immigrant elected to Congress, Becca Balint becoming the first woman and openly gay person elected to the House of Representatives in Vermont, Liz Bennett becoming the first queer person elected to the Iowa State Senate and Patricia Contreras becoming the first lesbian Latina elected to state legislature.
What else happened?
Anti-LGBTQ+ Republican Lauren Boebert went very quiet after declaring "the red wave has begun" on Twitter, as her rival Adam Frisch narrowly began winning the race for her Congress seat in Colorado - The Independent
However the race remained close, with Boebert pulling ahead at points. At the time of writing, the vote is too close to call.
Ron DeSantis - infamous for passing Florida's 'Don't Say Gay' law - was reelected as Florida's governer - PinkNews
Donald Trump promised a "big announcement" to come next week, widely believed to be his bid for the presidency in 2024 - BBC
Analysis
At the time of writing, the Republican party seems poised to take control of both the Senate and the House of Representatives.
The Democrats have held a slim majority in the House for the past two years, so many LGBTQIA+ people are fearful of what may change as Republicans take control.
After the landmark overturning of Roe v Wade in June, fears have circulated that same-sex marriage could be under threat, although Republicans deny this.
But in a time of turmoil for queer people in the US, every bill counts. Over 300 bills have been introduced in 2022 that threaten our rights, especially those of transgender people.
During times of political turmoil, it's vital to stay educated on the battles our queer siblings face around the world, and uplift their voices, stories and campaigns.

---
🐤 Why did it trend
Skip the doomscrolling. We tell you what happened in as few words as possible so you're in the know – without giving hate more clicks.
Dave Chapelle: Saturday Night Live came under fire this week after announcing that comedian Dave Chapelle will be next week's guest host. Over the past year, he has spread his anti-trans views on huge platforms like Netflix, defended JK Rowling's transphobic comments, and apparently self-identifies as a TERF - LGBTQ Nation
Quick news for queers
🟥 Eddie Izzard's run for parliament
Transgender comedian Eddie Izzard opened up on the reactions to her run to be Labour's MP in Sheffield Central.
After launching her election campaign a month ago, Izzard revealed she has been punched and verbally abused for her identity - Washington Post
But despite that, "the reaction is 98 per cent brilliant" - PinkNews
Looking back on her coming out journey, she said that in 1985 "we were like non-people… I knew that was part of my job, to try and get myself and trans people to say we are real human beings and we are here" - New Statesman
💄 Nikita Dragun
Transgender beauty influencer Nikita Dragun was held in a men's prison in Miami, facing charges of misdemeanor disorderly conduct and the felony battery of a law enforcement officer
The YouTuber was arrested after allegedly walking around a hotel swimming pool naked and throwing an open water bottle at a police officer called to the scene - NPR
Her publicist Jack Ketsoyan said in a statement: "The situation with Nikita, who is legally female, being placed in a men's unit of a Florida jail is extremely disturbing and dangerous" - E! Online
Dragun has since been released. Influencer Madison Werner expertly summed up why placing trans inmates in prisons aligning with their identities is so vital.
🏴󠁧󠁢󠁳󠁣󠁴󠁿 Trans inclusion in Scotland
The Scottish government faced an ongoing judicial review of the GRA, reviewing plans to include trans women in legislation to improve gender balance on public boards.
The first day of the review saw Aidan O'Neill KC of campaign group For Women Scotland challenge the Scottish government's decision to include trans women in its definition of the word "woman" - The Guardian
The SNP-Green administration proposed a motion to have the second stage of the Gender Recognition Reform (Scotland) Bill completed in two weeks - The Herald
📰 In brief
What The Pox?
Episode 10: Monkeypox is a devastating global health emergency - can we end the outbreak?
In the last episode of this season of What The Pox?, we find out what actions need to be taken at a global scale to get the outbreak under control.
With expert guests including the WHO, Front Line Aids and Dr Hidalgo, learn more about the response in Peru and around the world.
Join us this week on the final episode of our documentary series investigating the outbreak: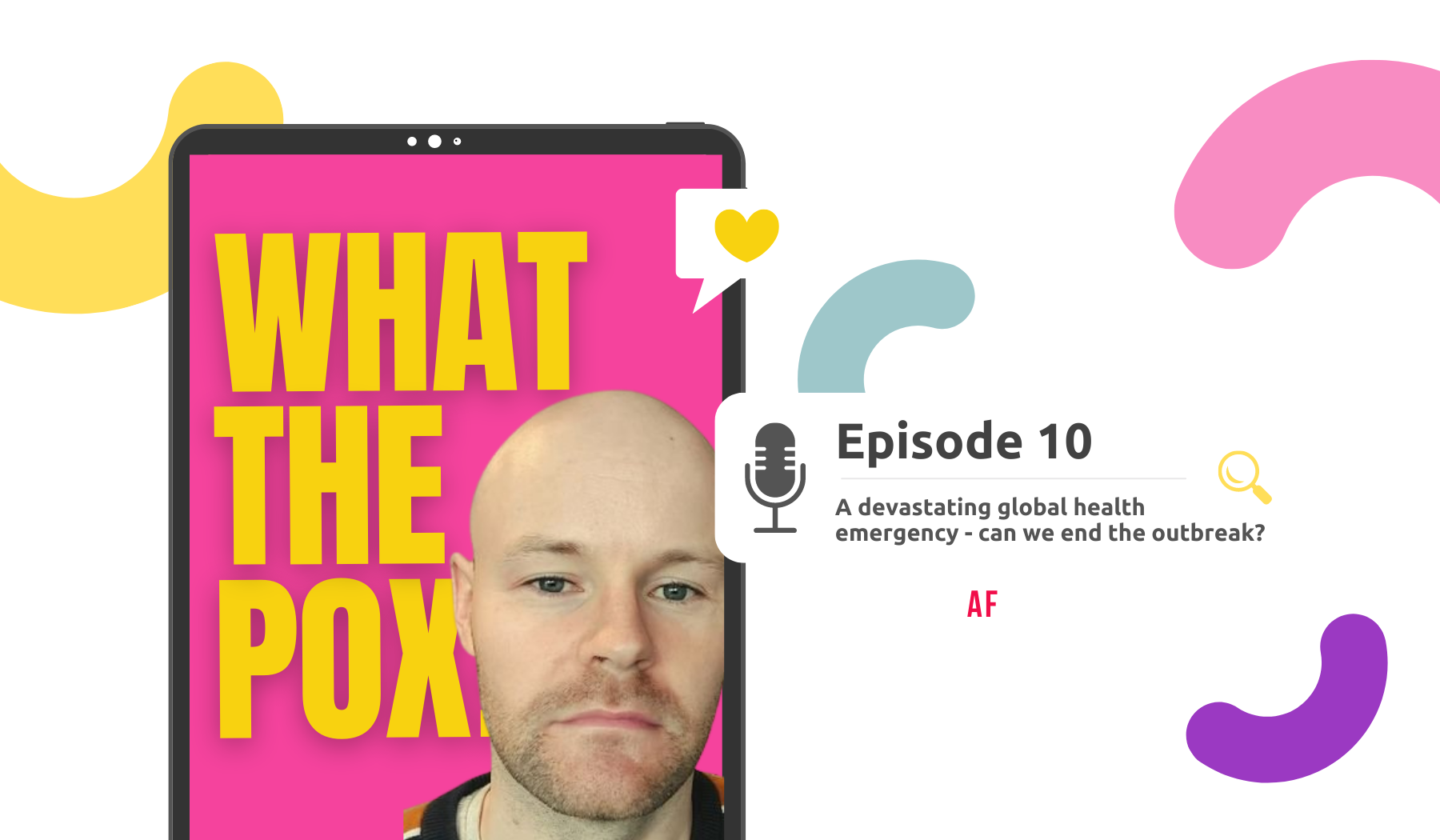 Listen to understand:
Why countries like Peru are only just seeing their peaks and struggling to respond without global help
How globally connected response to infectious diseases, is the only way to end this monkeypox outbreak
The pandemic preparedness work that the UN, WHO and HIV organisations are taking part in, to try and prevent future pandemics
Must reads
Ukraine
A Ukrainian woman has opened up on why she is marrying a gay soldier "so someone will claim him if he dies" - i News
Owen Jones
Gay political commentator Owen Jones has explained his thoughts on the Qatar World Cup, and why it shouldn't take a global event to get the mainstream to care about global queer lives - The Guardian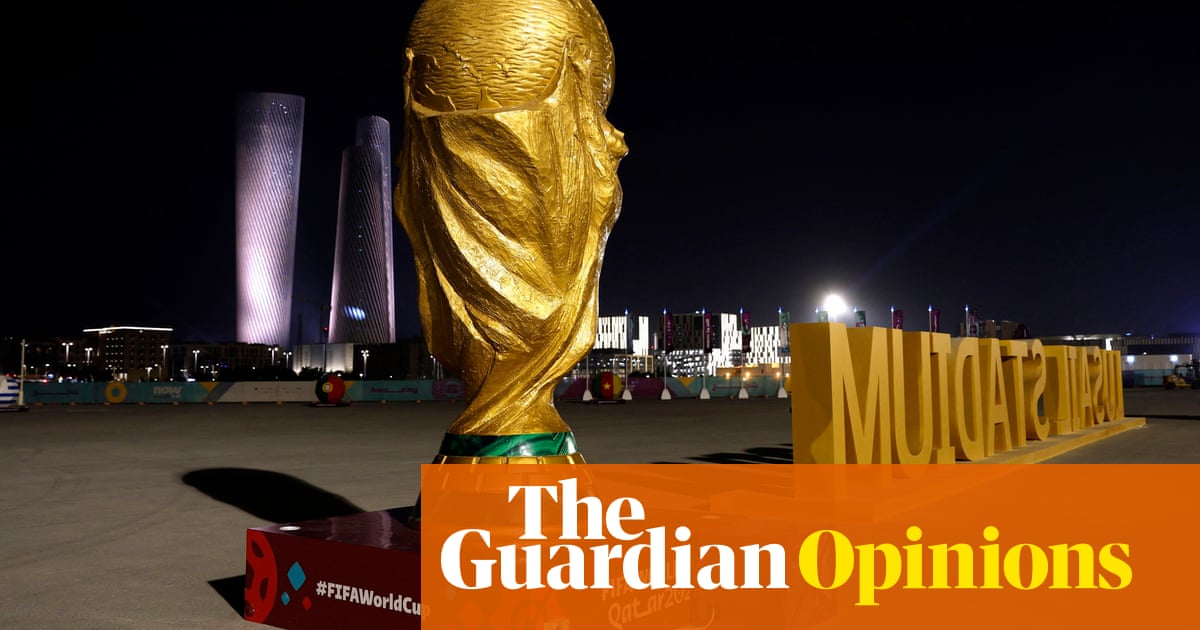 Bhutan
In the Himalayan nation of Bhutan, a queer revolution is growing - LA Times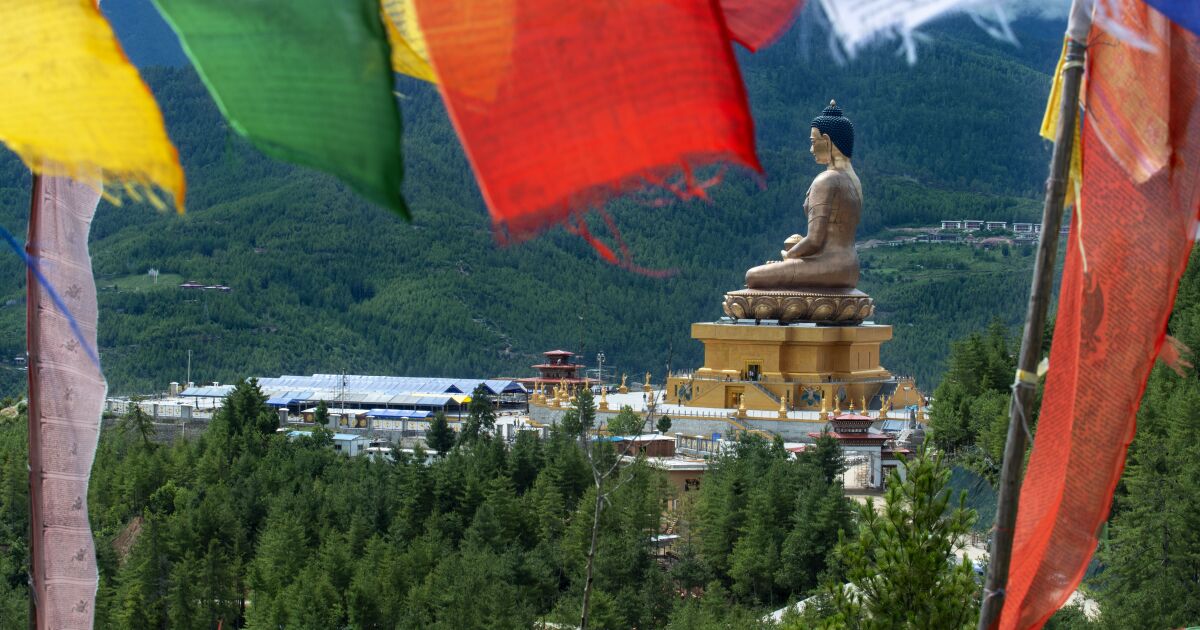 Queer Gaze: Donating blood is a new way we can - and should - show up for each other
Our landmark scheme for underrepresented or emerging creatives to share their gaze and get a writing skills session. This week, it's Gareth Leitch.
I just gave blood. It was the first time I've done it since being out, proud and queer.
It was a big moment for me, because the law only changed last year. A bunch of queer folks who were unable to donate before can now do so.
But it also provided a moment of reflection, about how many more people can - and are - actively donating.
Walking into the room, it was immediately clear everyone had great respect for each other.
I've never been nervous of needles or uneasy with the sight of blood. But the first step was my private consultation, which I was worried about.
I struggle with depression and anxiety, and I knew certain questions would be asked. The nurse, however, was fully understanding of my difficulties. We talked about it, and she recognised how important donating blood was to me.
The nurses were so attentive. I felt comfortable. They took all the weight out of the situation with cheery comments.
Being able to donate is such an honour. Knowing that I'm helping someone in need gives me a unique feeling of charitableness and generosity.
While I was sat there, I began to think about how far we have come, in our fight for equality - and about how long it's taken to get to this stage. The long-running Freedom to Donate campaign was only successful last June.
And we still have so far to go. Many countries are only just following suit, as France's recent removal of any questions on sexual orientation in the donation process shows.
Statistically, nearly five thousand donations are needed every day to keep up with demand. Now that more queer men can donate, it is important that we do.
There is a growing demand for better-matched blood, and the need to increase the diversity of donors is vital - especially young people and black donors, who have also had discriminatory restrictions removed last year.
The LGBTQIA+ community consistently shows up. We have a long history of supporting others when in need, going back to Lesbians & Gays Support the Miners and beyond. Or, more recently, Lesbians and Gays Support Migrants - their message of 'Queer Solidarity Smashes Borders' really hits home with me. It sums up our togetherness.
Now more of the LGBTQIA+ community can donate blood than ever before, let's show up like we always do.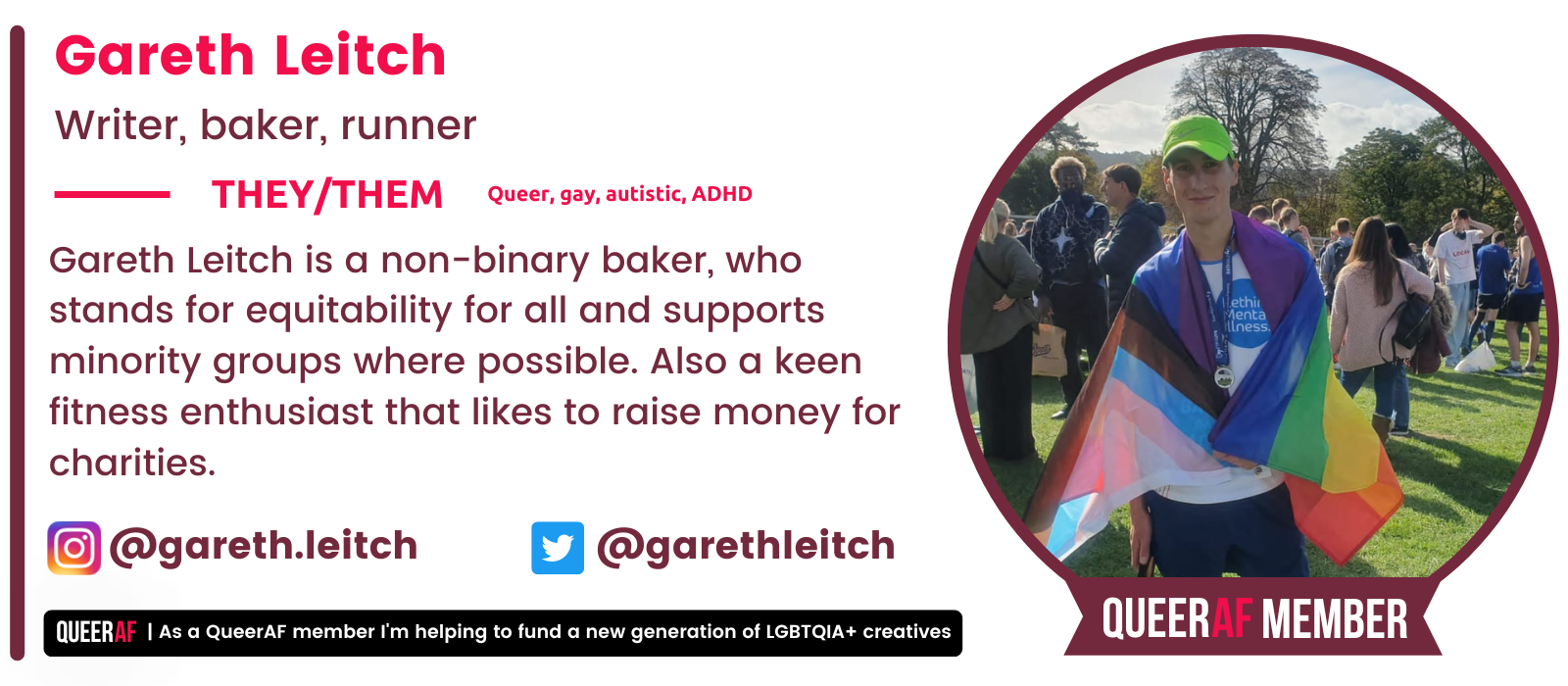 ---
Tickle Your Queer Senses
📺 TV
The Great British Bake Off final will air next week, seeing three bakers compete to become the ultimate Star Baker. While you wait with bated breath for the final, check out how fan favourite Janusz Domagala secretly created the Progress Pride flag with his outfits on the show - PinkNews
📺 More TV
Season two of Young Royals hit Netflix this week, leaving viewers swooning over the romantic queer drama. It debuted at 100% on Rotten Tomatoes, and fans can't get enough - Digital Spy
🎧 Music
Country singer Patrick Haggerty died this week aged 78. Credited with creating the first ever gay country album, this is the weekend to dive back into the archives and listen to Lavender Country - Them
📖 Comics
Star Trek's newest comic series will introduce the series' first non-binary character, Vulcan Ensign T'Lir. Slated for release this month, the comic sees T'Lir deliver the iconic line: "The gender binary is illogical, and we both know it." - ScreenRant
🗓️ What's On?
For our readers in Liverpool, LGBTQIA+ arts and culture festival Homotopia are hosting a 'Tea for T4T' where trans people can connect over coffee and cake at Lovelocks Coffee Shop this Sunday (13 November) - Homotopia
Enjoy QueerAF? 🌈
In pride,
Matilda Davies - QueerAF Contributor
👏🏽
Queer Creative Credits
: Thanks to
Rowan Gavin
for this week's sub-edit and to
Aphra Luchesca
for their Queer Gaze.