Jordan Henderson may not be the first big name to move to the Saudi League.
But for the LGBTQIA+ community, his move highlights how empty words of allyship can be, and how deep sportswashing now runs in football.
This month, 90 Min reported that Henderson's decision to join Al Ettifaq, reuniting him with newly appointed manager Steven Gerrard, comes with a weekly hefty pay cheque of £700,000. It's an incredible jump from the £190,000 per week he was paid at Liverpool.
This is the Saudi League's sportswashing in action: pay a footballer so much money that they'll essentially put aside all moral quandaries and endorse you.
When Ronaldo transferred to the Saudi League, it barely elicited a shrug from me, but Henderson's decision stings so much more for queer football fans. He was not just an ally of the LGBTQIA+ community - he framed himself as the most staunch ally of the LGBTQIA+ community within English football.
In 2019, Henderson spoke to The Athletic about using Rainbow Laces, passionately stating that this wasn't just corporate virtue signalling. On allyship, he said:
"You have the responsibility to educate yourself better about the challenges they experience. That's where my own position on homophobia in football is rooted."
He implied that this allyship was deeply personal to him. That he firmly believed, as so many of us do, that football should be for everybody, regardless of who they are:
"The idea that any [queer people] would feel excluded from playing or attending a football match, simply for being and identifying as who they are, blows my mind."
That's why it's so painful that Henderson is now choosing to play for the Saudi League, owned by a regime where queer people are frequently forced into exile to avoid the death penalty.
In a tweet announcing Henderson's transfer, Al Ettifaq carefully edited the video so his rainbow armband was in black and white - erasing Henderson's previous allyship at Liverpool.
As a queer football fanatic, this decision hurts. Football is something I care about so deeply. Football isn't just something you follow. It's a part of who you are as a person.
I may not be a Liverpool supporter, but I appreciated Henderson's queer allyship. I believed his words and actions were authentic.
It made me feel that the space for queer people in football was growing, that the issue of homophobia in football was being tackled. Football is for everyone - including all of us in the queer community. We should not be cast aside for a career opportunity.
Whilst this saga feels like a step backwards, it goes against the wider trend of progress elsewhere in the game.
The open support of queer fans and queer players in women's football highlights how things could be in men's football - if people like Henderson stopped giving into sportswashing.
Four of the Lionesses representing England at the Women's World Cup are openly queer and in queer relationships. Not only are these women openly out, but they are also choosing to be vocal in supporting the LGBTQIA+ community in sports and more generally.
The Lionesses show us that sportswashing is not unavoidable; participating in it is an active choice. It's a shame that Henderson ultimately chose money over allyship.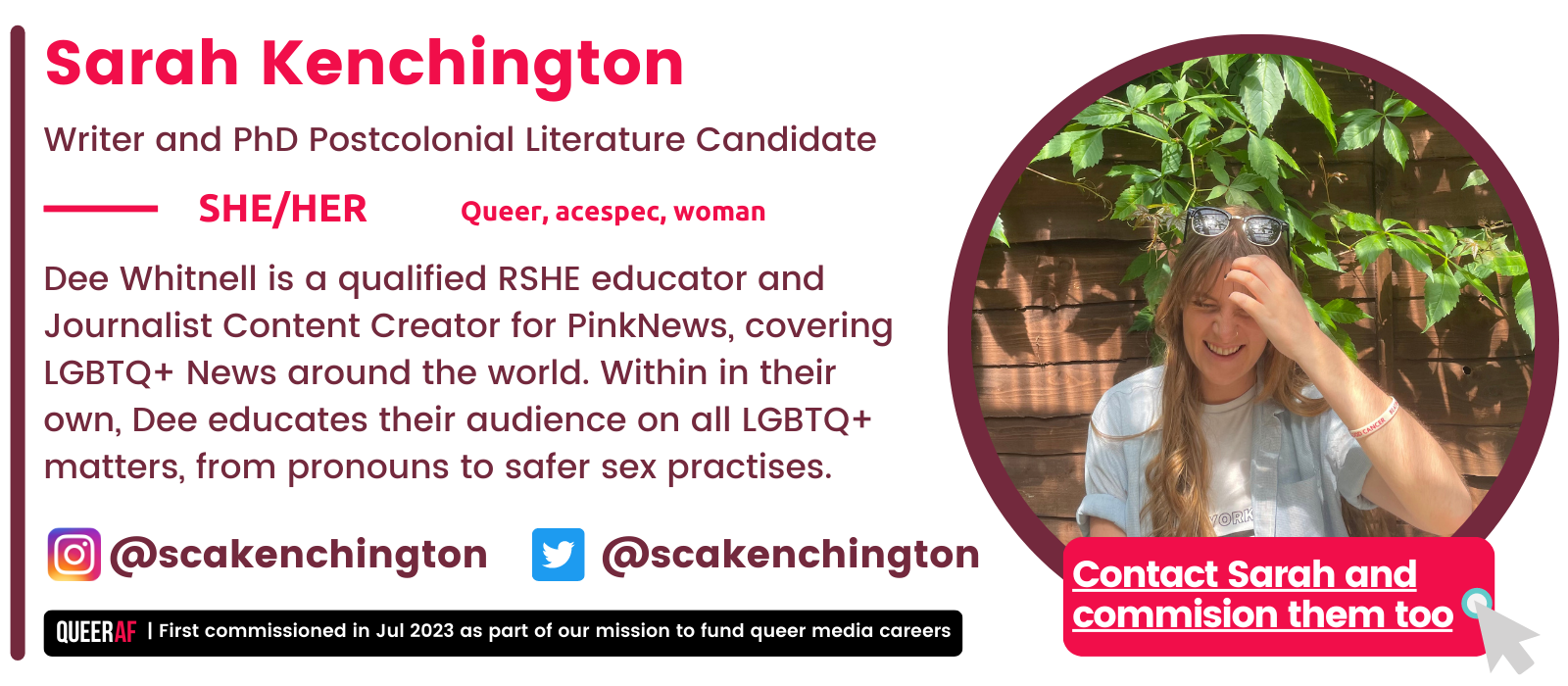 Get the Queer Gaze in your inbox each week with our free weekly newsletter or pitch to write an edition for us now.
---
The idea is simple.
Support queer creatives to get into the newsroom - and then help them change it.
One of the most significant barriers to starting a media career is getting those first and early commissions. We deliver that to our creatives, while you get award-winning content from fresh marginalised voices.
We ask every creative to rate our process. 90% gave us a perfect score on our communication and approach. The retro, our unique way of editing their work, has an average rating is 9.8/10.
Our approach is award-winning and industry recognised across multiple platforms, including our newsletter and podcast scheme - but we can't do it without you.

We believe there's a better way to be seen, heard and celebrated. Join us to change the media for good.