Being a closeted queer Muslim journalist is a bit like being a superhero.
My hijab is my cape, and hiding my queerness from family feels like I'm wearing a mask. Most importantly, I mean it when I say no one can know my secret.
Much of my work centres around my lived experience as a queer Muslim. My alias protects my identity but also my candour.
My headlines have been brutally honest to the point of discomfort. Take this one:
How many realisations do journalists come to so uncomfortably, yet so publicly?
I confronted my biases in real time, coming to terms with the homophobia I internalised and externalised.
Being outed will always be my biggest fear. But what makes me feel the most exposed is when editors ask me why I don't come out to my family.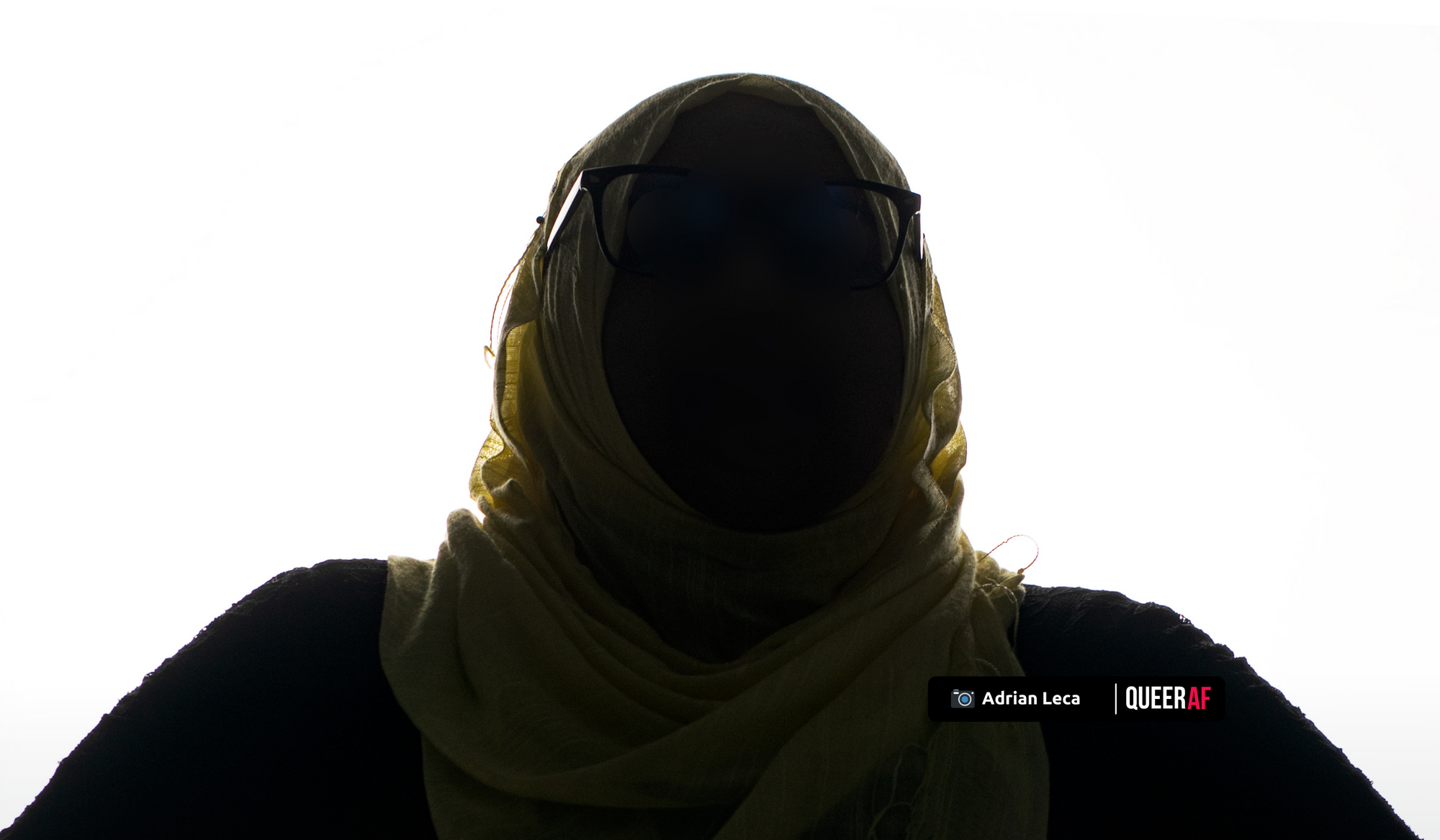 My secret identity feels like a double-edged sword in that sense, because I'm writing anonymously and publicly at the same time. Sharing my carefully curated lived experience leads to people feeling entitled to my life story in its entirety.
But with great queerness comes great responsibility - in this case, to stay firm in your boundaries and not share beyond what you're comfortable with.
Being outed will always be my biggest fear.
My responsibility goes further as I flit between my two identities, which can be pretty exhausting. When Clark Kent rips open his shirt and whips his glasses off to save the world as Superman, it's thrilling to watch.
Meanwhile, my shirt rips consist of switching hastily between social media accounts and email inboxes, and posting contributor's print copies to friends for safekeeping, just in case my family comes across it.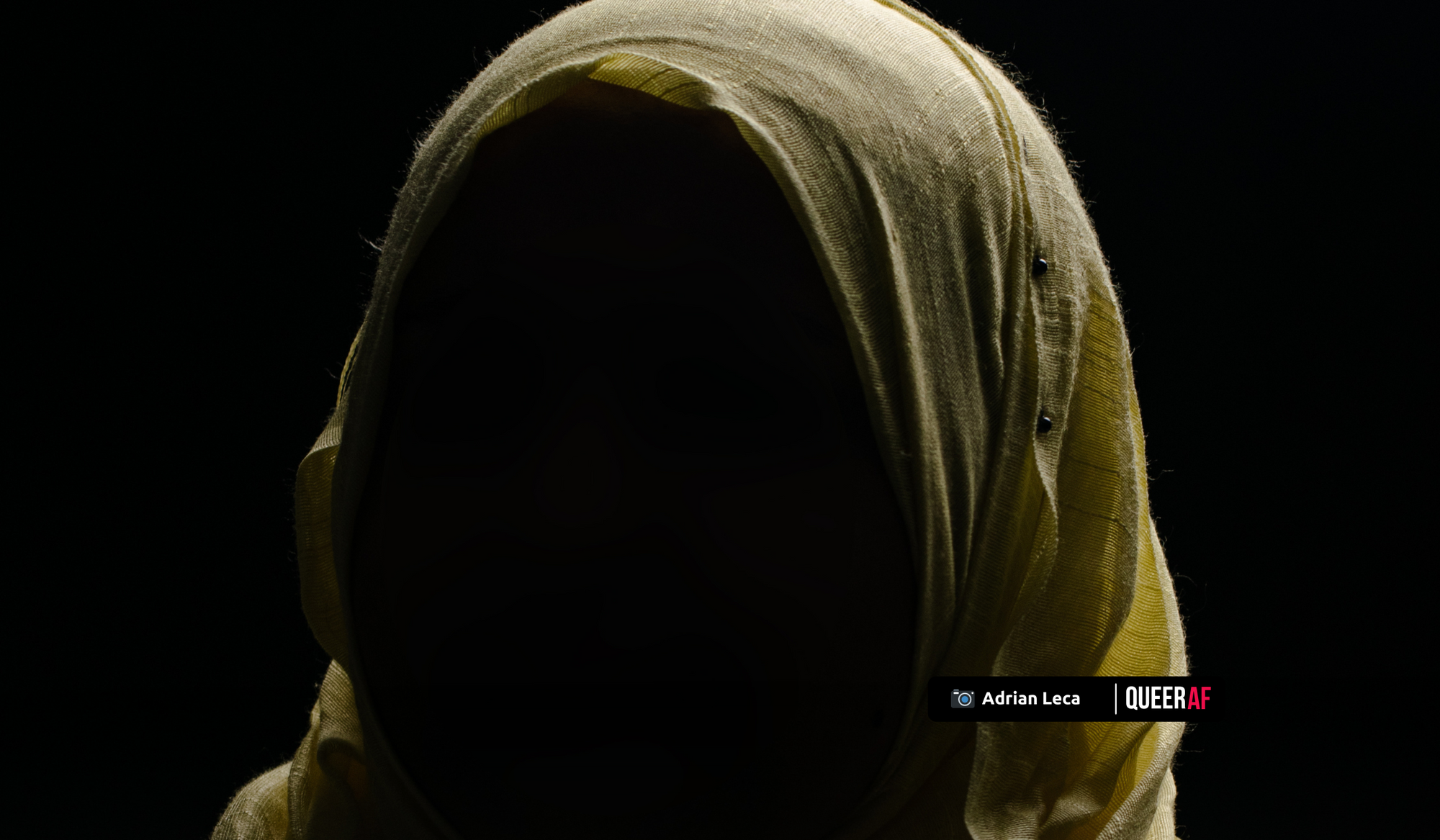 Help us support queer creatives like Deenah kick start their career and understand the LGBTQIA+ news - all with our free weekly newsletter:
I've had to pay to hire out a room when doing interviews about queer things, so I'm not overheard. When I send invoices, I always add a request that my real name isn't shared anywhere.
Even if this sounds over-cautious, I can't afford to take any chances.
Secrecy can be lonely. My family will never know about my achievements, like placing as runner-up for the 2021 Freelance Writing Awards and my piece on LGBT inclusion in education being quoted in a parliamentary debate.
But I try to embrace the ways this whole metaphor has liberated me.
Far from being a liability, my queerness is my journalistic super-strength, and that's what I hold on to.
As part of our commitment to the sector, QueerAF has partnered with the LGBTQ+ Journalism Network to run a content series and help develop a thriving network of queer media professionals. 'Journalist Like Me' is our new, joint content series.
➡️ Read more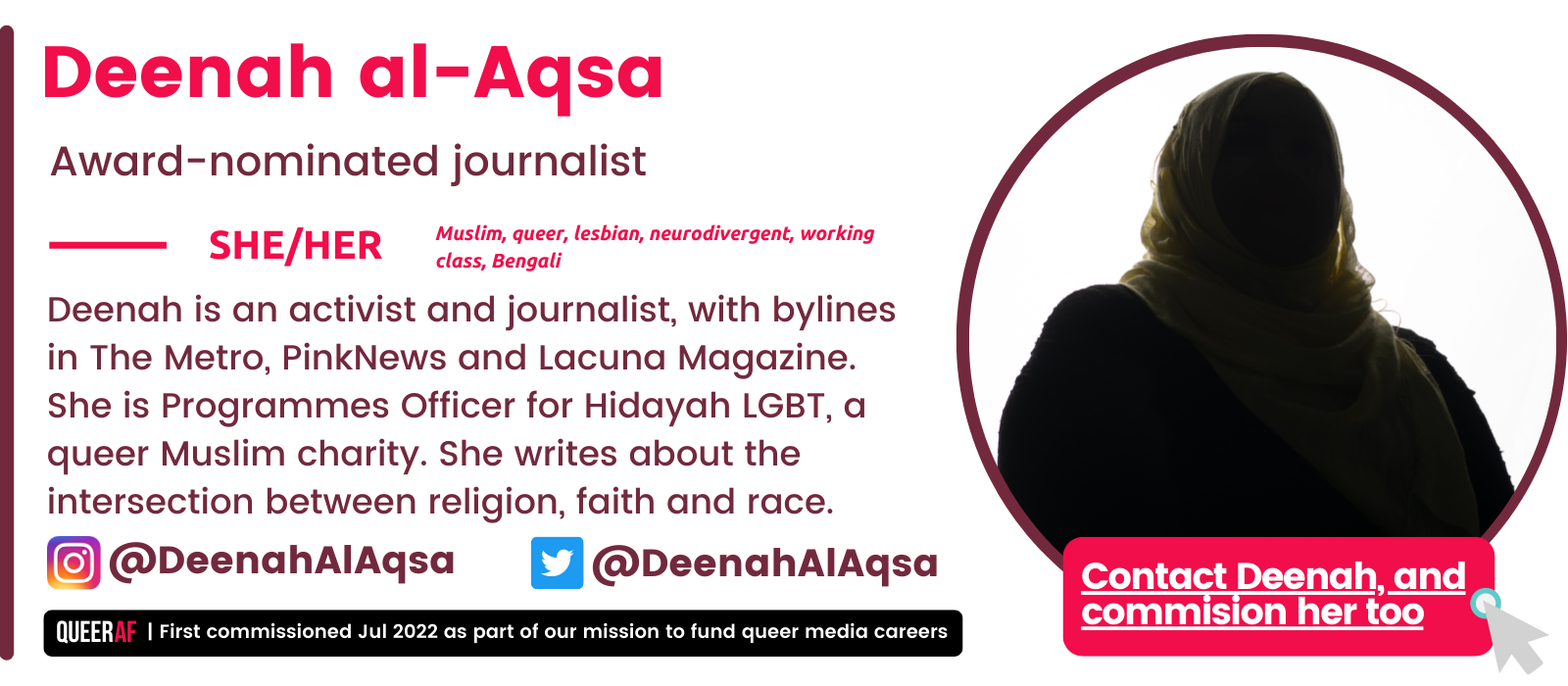 ---
QueerAF is re-writing the way LGBTQIA+ journalists are funded
Even established LGBTQIA+ journalists struggle to get time to sit down with their editors.
But we make time. This is what our writers say about the sub-editing and writing retrospective all our contributors get:
"I found it a very useful in depth look at why we're writing the story instead of the usual faceless editing."
"Great opportunity to understand the editing process, writing tips and tricks - a bucket full of creative advice!"
"I loved the process and how helpful you've been to a novice writer."
QueerAF is a platform where creators, journalists and producers can get paid and commissioned directly by the QueerAF community. This, while we mentor them to build a career, work in the industry - and then, change it.
Our approach is unique. Sessions like these take a great deal of time to set up and run. But we do them because they help our writers improve their craft.
We deliver what counts, not clicks for corporates. It lets us do this amazing work while giving you fresh queer journalism.
Will you make these sessions possible, and help us change the media?