As a lesbian reporter who works at an LGBTQIA+ publication and runs a queer network on the side, I try to stay on top of the state of LGBTQIA+ representation in journalism.
Sharing calls for pitches and job opportunities, keeping our members up-to-date with queer-related industry news and promoting the stories of amazing LGBTQ+ journalists are just some of the ways I do this.
But since I founded the LGBTQ+ Journalism Network in January 2022, one crucial piece of information evaded me: how many of us are there in this overly white, middle-class sector?
Knowing the number and characteristics of LGBTQ+ journalists means the Network, and wider industry, can better support the queer workforce and address the intersectional barriers they may face.
I got my answer, sort of, on Thursday (25 May) when the National Council for the Training of Journalists (NCTJ) released its latest Diversity in Journalism report, which takes an annual look at the makeup of journalists in the United Kingdom.
The report examines characteristics of reporters and editors, such as ethnicity, social class and health and disability. This year – for the first time – sexual orientation has been included.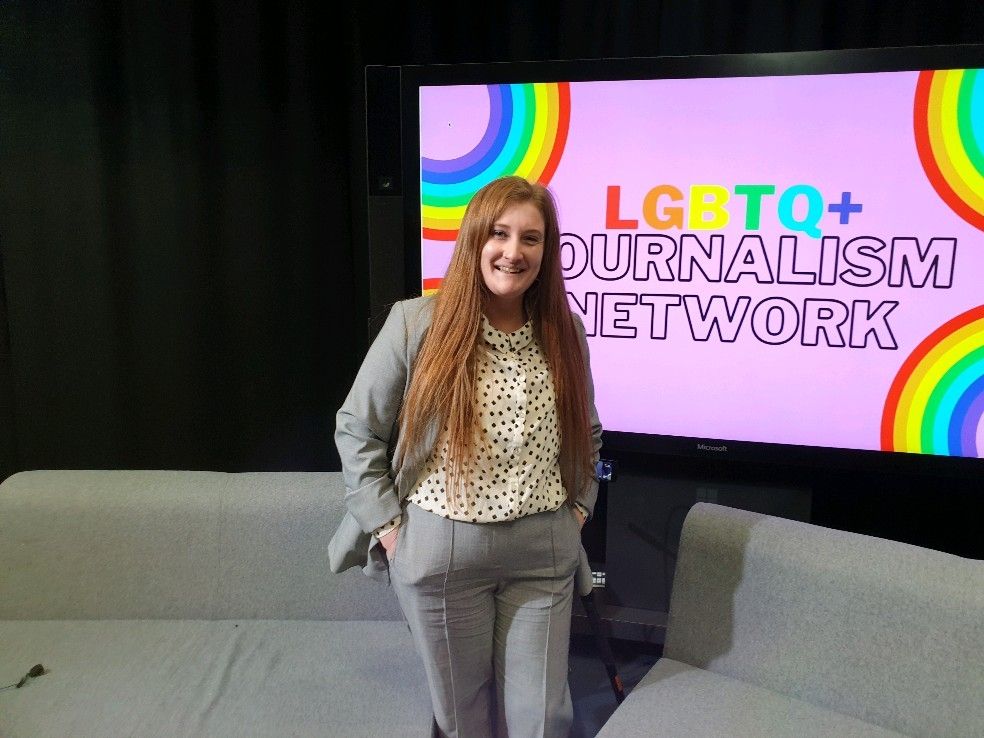 Using Labour Force Survey (LFS) and Census data, the report revealed journalists who identify as lesbian, gay, bisexual and other (LGB+) are represented in the industry at a higher rate (11%) than in the general population (4%).
Within this, journalists identifying as 'lesbian and gay' and 'bisexual' each make up three per cent of the sector, whilst those who are self-described as 'other' represent five per cent.
These first-of-their-kind figures paint us a picture of a community that, whilst not the majority, has a firm foothold in the sector.
There are three key issues, though.
Firstly, these statistics are not wholly inclusive of trans, non-binary and gender non-conforming people, and the NCTJ should introduce a gender identity category to sit alongside the established category of 'sex'.
Secondly, the data is not intersectional, so it is difficult to understand if queer journalists are unrepresented in different ways, such as those who are non-white or have a disability.
Finally, the 'other' category of identity, which boasts the highest percentage of the sector outside heterosexual, is extremely vague. We cannot adequately support those in this group, as we do not know who they are.
Data always has to start somewhere, and knowledge is power. But we cannot rest on our laurels. Industry leaders should capitalise on this moment as an opportunity to expand our understanding of the queer media workforce.
We are finally starting to fill the picture that is LGBTQIA+ representation in journalism, but there is a long way to go until all the shades of the rainbow are visible.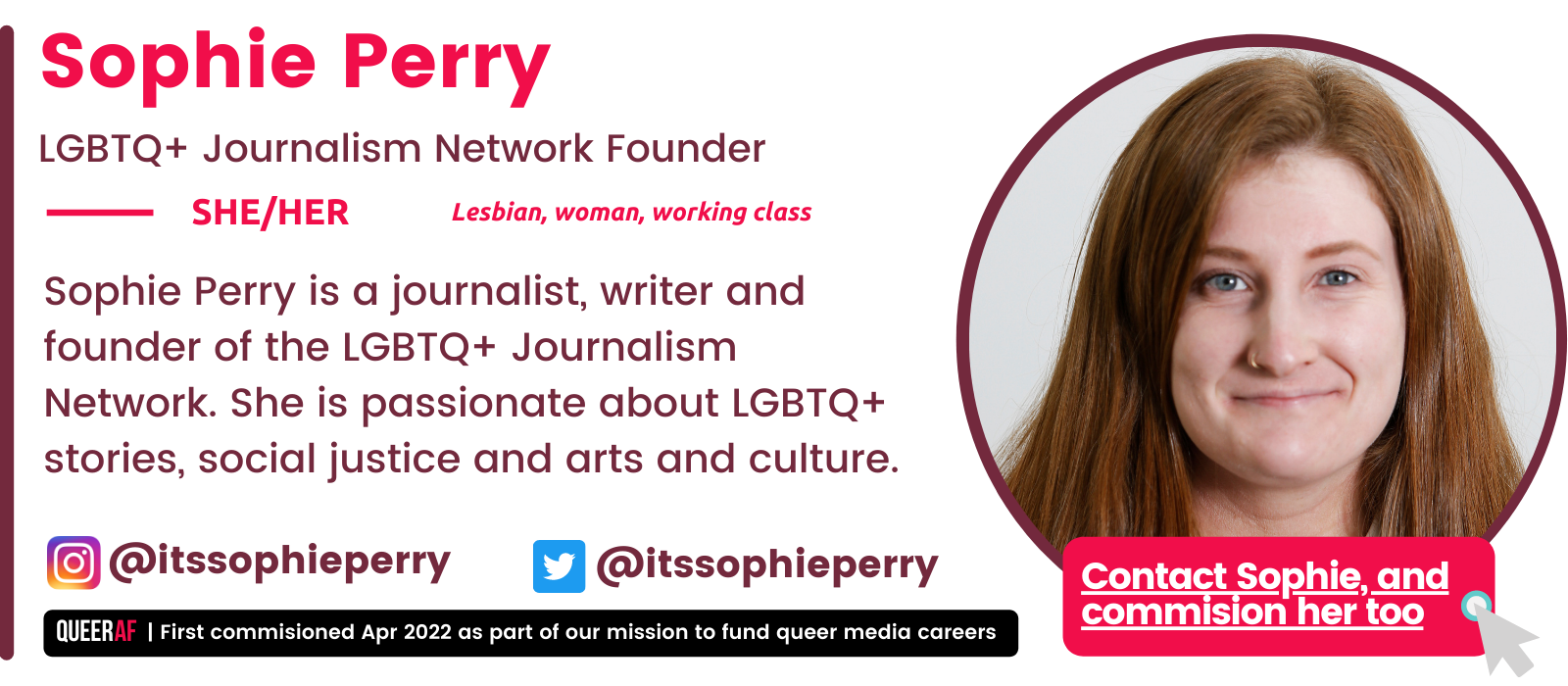 Get the Queer Gaze in your inbox each week with our free weekly newsletter or pitch to write an edition for us now.
---
Support Lesbian Journalists
The way QueerAF works with Queer Gaze contributors is different from most outlets.
When we work with emerging and marginalised writers who want to build their craft we offer them a skills session with every commission.
The session is designed to put them in control of their edit and to help them understand the reasons behind any changes we suggest. Understanding why, not just what, helps them grow their journalistic flair - and get more commissions.
It's been described as "like therapy, but for writing" - and it's helping.
We ask every creative to rate our process. 90% gave us a perfect score on our communication and approach. The retro, our unique way of editing their work, has an average rating of 9.8/10.
But this approach, which means you get free award-winning content from fresh new voices without outside pressures, is only possible with your support.
So why not take a look at what our creatives say about our work, and find out how to become 100% QueerAF?