Trans and Non-Binary women are WOMEN, not womxn.
Womxn is often used with good intentions, but it may trigger people or otherwise cause harm. It's an offensive term to trans women and non-binary people.
I realised this after I spoke to a close transgender friend of mine who works with various LGBTIQA+ and trans organisations. I wanted to understand why terminology in this instance was important.
They advised me the term "womxn" was originally created to include trans women; to show language had evolved and become more inclusive.
On the surface it does, especially as it's based on the non-gendered "Mx" title that is now widely used.
However, it's problematic because there was already a word that also included trans women: 'Women'!
Creating a new word, is essentially saying that trans women aren't women - that they don't fit the original definition. So "womxn" was short-lived and quickly became seen as offensive and a derogatory slur.
When I wrote about this on LinkedIn I didn't think it would get much of a  reaction. But some 9,000+ views later and the comments were clear - this is a conversation we need to amplify.
Joining in the conversation, people encouraged "everyone to look deeper into the nuances of the words we use and the people they impact, respecting what those individuals want for themselves".
While others pointed out that they couldn't "recall meeting a trans woman who appreciates that term." Adding: "Let's not enable the over-abundance of not-a-real-woman sentiment."
I'm an ally in this conversation, but it made me appreciate how grateful I am to be able to go to people within the LGBTIQA+ community and ask questions.
I also do a lot of research because as an ally it is important to put the effort in and support the community, not exhaust the community.
It is equally important to share information and respect other people's views. For me this exercise shows the value of having constructive discussions, very different to the divisive ones that often play out in the media.
I always try to come from a place of respecting someone's view even if it doesn't align with my own.
Next time you go to use the term womxn, or any label you're unsure of, I encourage you to think again and ensure it's the correct terminology.
The Queer Gaze is just one part of our weekly newsletter that summarises, understands and explains the queer news of the week. Support queer creatives by signing up and sharing this piece.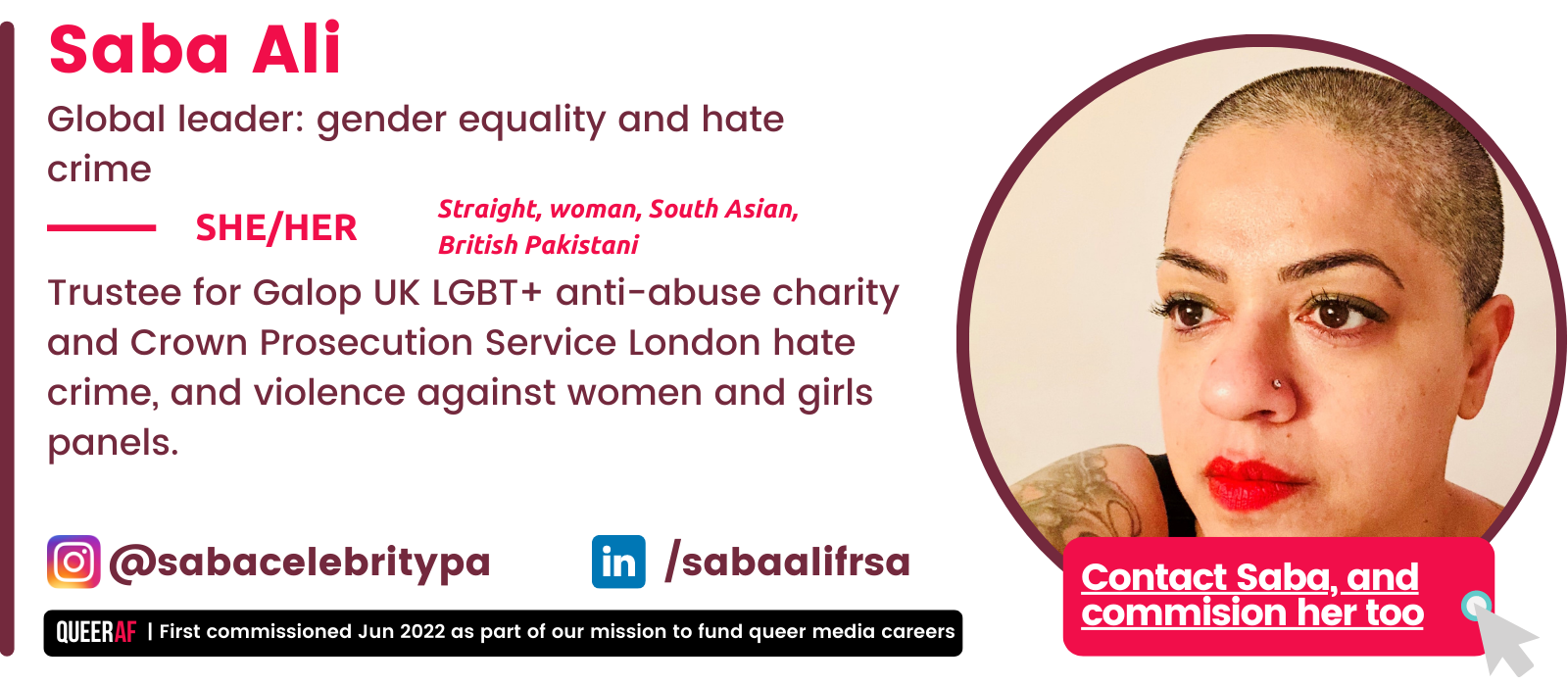 ---
What is QueerAF?
We are an independent platform launching the careers of emerging and underrepresented LGBTQIA+ creatives driven by people, not advertisers.
The Queer Gaze is our landmark scheme commissioning, mentoring and running skill sessions with queer writers.
We rely on members to directly fund these pieces. Become a QueerAF member to directly commission queer creatives - and see your name here too.
We are QueerAF, and so are you.