'I'm going home.' For many, that thought brings peace, nostalgia and happiness.
Yet many LGBTQIA+ people have complicated and difficult relationships with the places where we grew up. So what can we do?
Many queer folks grew up in places where we couldn't be who we are. Places where we had our first experiences of oppression and shame. Places where we felt so different and uncomfortable, we couldn't wait to leave them behind.
That was true for me too.
I moved to London from Italy when I was 20. I was so full of internalised homophobia and transphobia that it took me another 15 years before I was able to come out. I do believe that taking that time was the best choice for me.
Still, when I did, I felt an immediate connection to this new city that allowed me to explore myself and my needs. That's something I have in common with fellow migrants - as journalist and QueerAF contributor Fran di Fazio put it:
"As a non-binary queer person, Britain has been a space for me to exist more comfortably and safely than my native country ever could – or would – be."  
But living here in the UK has also created a greater disconnection from my younger experience of home.
More recently, I've felt the need to address that disconnect, to reach some level of closure with my younger years. I'm a parent now, and I can see how carrying forward this generational trauma could affect my kid's relationship with my homeland.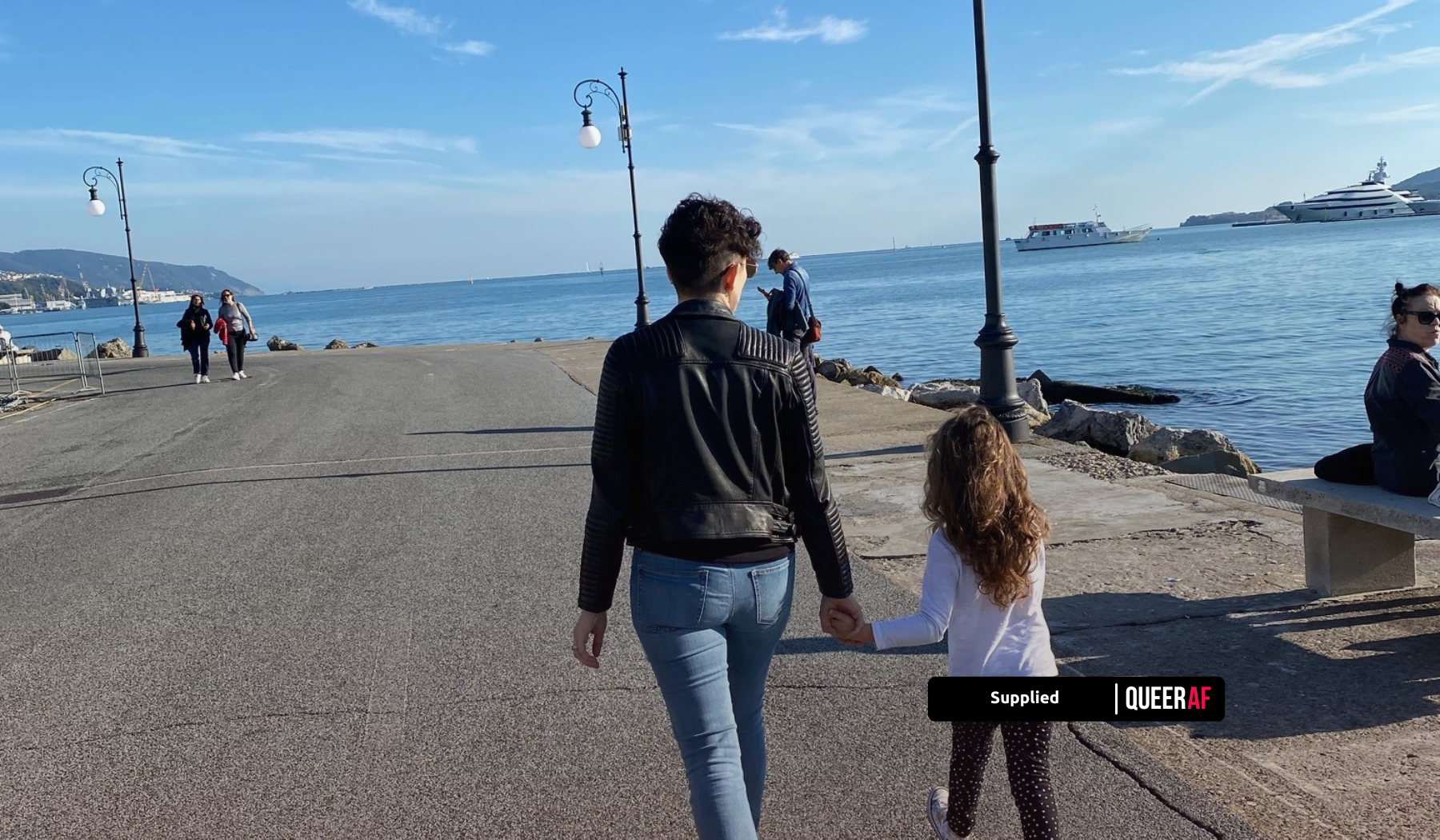 Reconciling our queerness and childhood homes is not easy. It requires consistent work. Stepping back into our past can cause us to regress into feelings and behaviours we thought we had left behind: anger, anxiety, depression and the need to escape.
These emotions are powerful. It's why I make a conscious effort to remind myself that I am in a safe place, to update my memories with new context, and to remind myself that those past experiences have no power over me anymore.
Trying to intentionally reconnect our past with our present selves can be a roller coaster of emotions and processes: grieving, guilt, shame, anger, and healing.
It's easy to forget that we are allowed to feel all these deep emotions. I find it helpful to remind myself that I am allowed to be angry. That it's ok to grieve for the younger versions of ourselves.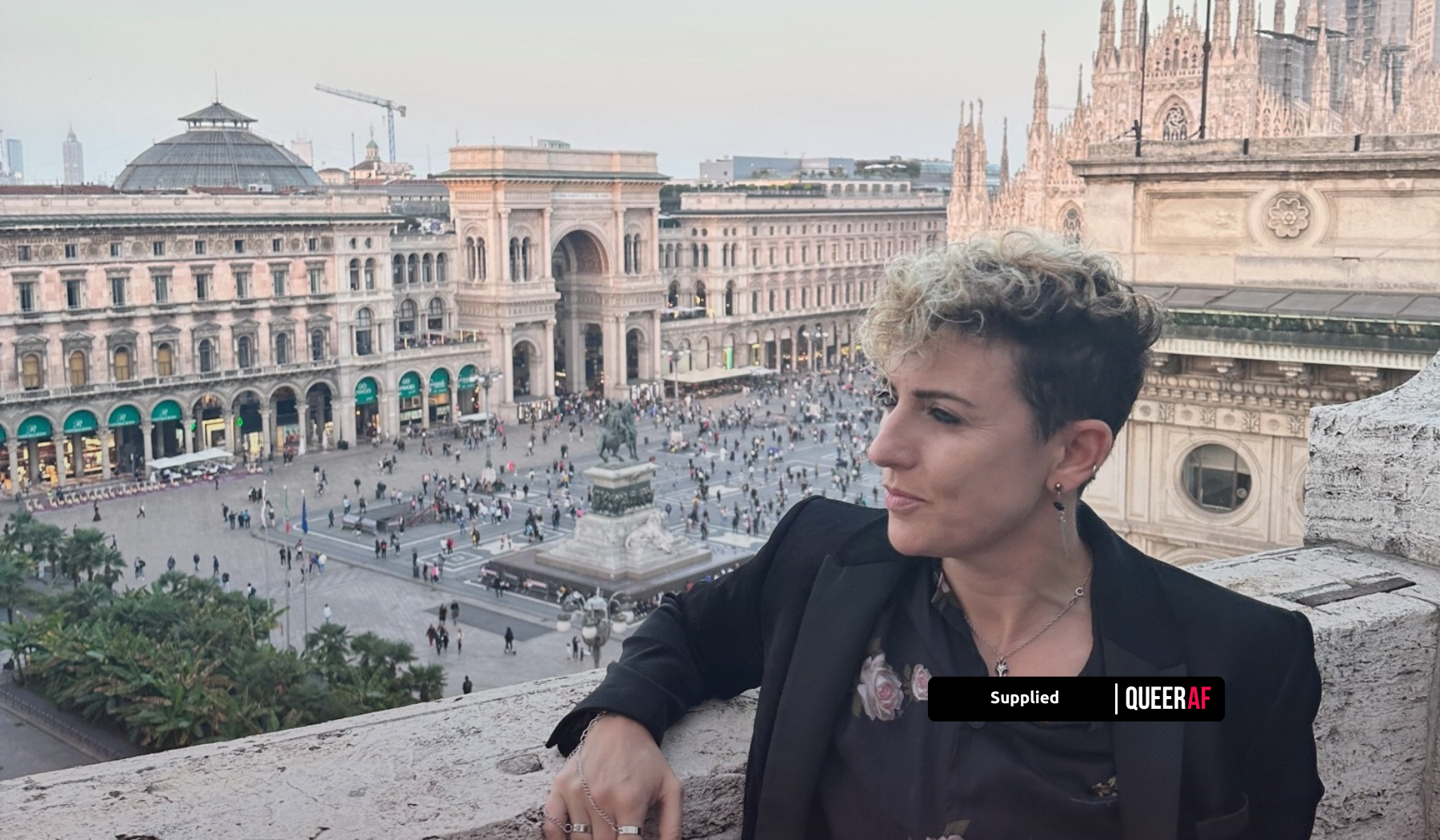 Leaving your safe spaces and support system to return to an environment that did not accept you growing up can make you feel isolated and lost.
But by maintaining contact with those who love you for who you are and remembering that you will soon return to a place where your identities are validated and respected, you can make it through that latest visit back home.
Therapy can also be a very useful tool for learning how to set up boundaries and respect ourselves.
We might never fully be able to reconcile our queerness with the places of our childhoods. But with time and care, we can reach a better place where these parts of ourselves can live side by side.
Get the Queer Gaze in your inbox each week with our free weekly newsletter or pitch to write an edition for us now.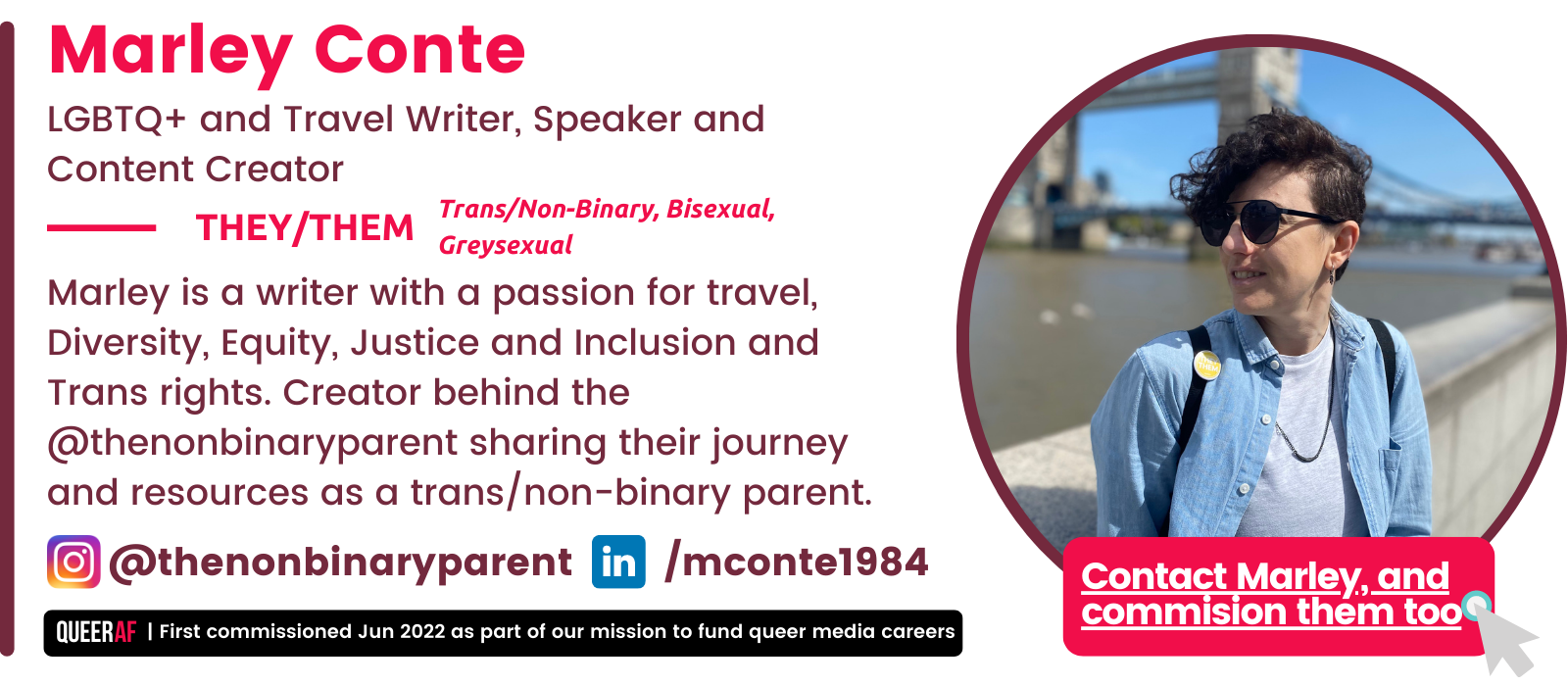 ---
Support Queer Creatives
This article was just one part of our free weekly newsletter that helps you understand the queer headlines and stay on top of the latest LGBTQIA+ content - all while we support queer creatives.
It's written by Jamie Wareham, and a different queer creative each week. Hundreds of people trust us to give them everything they need to navigate the ever-changing queer world, every Saturday morning. 🏳️‍🌈
We are an independent platform launching the careers of emerging and LGBTQIA+ creatives driven by people, not advertisers.
The Queer Gaze is our landmark scheme commissioning, mentoring and running skill sessions with queer writers.
We rely on members like Leo Soph Welton who wanted more stories about queer parenting. Become a QueerAF member to directly commission queer creatives - and see your name here too.
We are QueerAF, and so are you.