Late last year, after a slew of attacks on our community on social media and in the news, I found myself consumed by thoughts that the entire world was against us.
That our rights were in grave danger of being rolled back. That we'd never truly be accepted or understood. I had to log off.
It's now been four months since I quit The Internet. But during this  Twitter-free time, I discovered queer joy in the unlikeliest of places: Channel 4's The Great Pottery Throwdown.
If you haven't seen it, it's essentially The Great British Bake Off for pottery nerds. And it's queer AF.
It's long had LGBTQ+ contestants. And Rose Schmits (who refers to herself as a "Trans Kiln Witch") as the resident kiln technician - is quite something. For me though, this series is all about Scottish, non-binary contestant AJ Simpson.
Watching AJ absolutely smash it has been a pure delight. But what brings me the most joy is the incidental, positive queer representation they've brought, to the pottery.
From the moment we met AJ in episode one, their correct pronouns are used flawlessly by the other contestants and the judges. They weren't made to speak about their gender identity in a big, dramatic to-camera moment. They are treated like any cishet contestant, and simply allowed to be a bloody good potter.
I don't know about you, but I'm so tired of overly dramatic, cliche depictions of queerness on TV.
Characters who succumb to the expendable death 'Bury Your Gays' trope. Reality show contestants subjected to homo, bi and transphobia. Queer people cajoled by producers into mining their trauma for "drama".
There's none of that in Thrown Down. Instead, we're shown how gentle, funny, and creative AJ is. How well-loved they are by the other potters, and judges.
It's a reminder that actually, the world isn't as hate-filled as the anonymous Twitter users would have us believe. It restores my hope that we are accepted.
I keep thinking of all the queer kids (and adults, tbh) who'll watch this show and feel seen thanks to  AJ.
And so yes, The Great Pottery Throwdown — which allows viewers from all walks of life to see a non-binary person thriving — is the queerest, most radical show on TV right now. Don't @ me.
This article was just one part of our weekly newsletter that summarises, understands and explains the queer news of the week:
---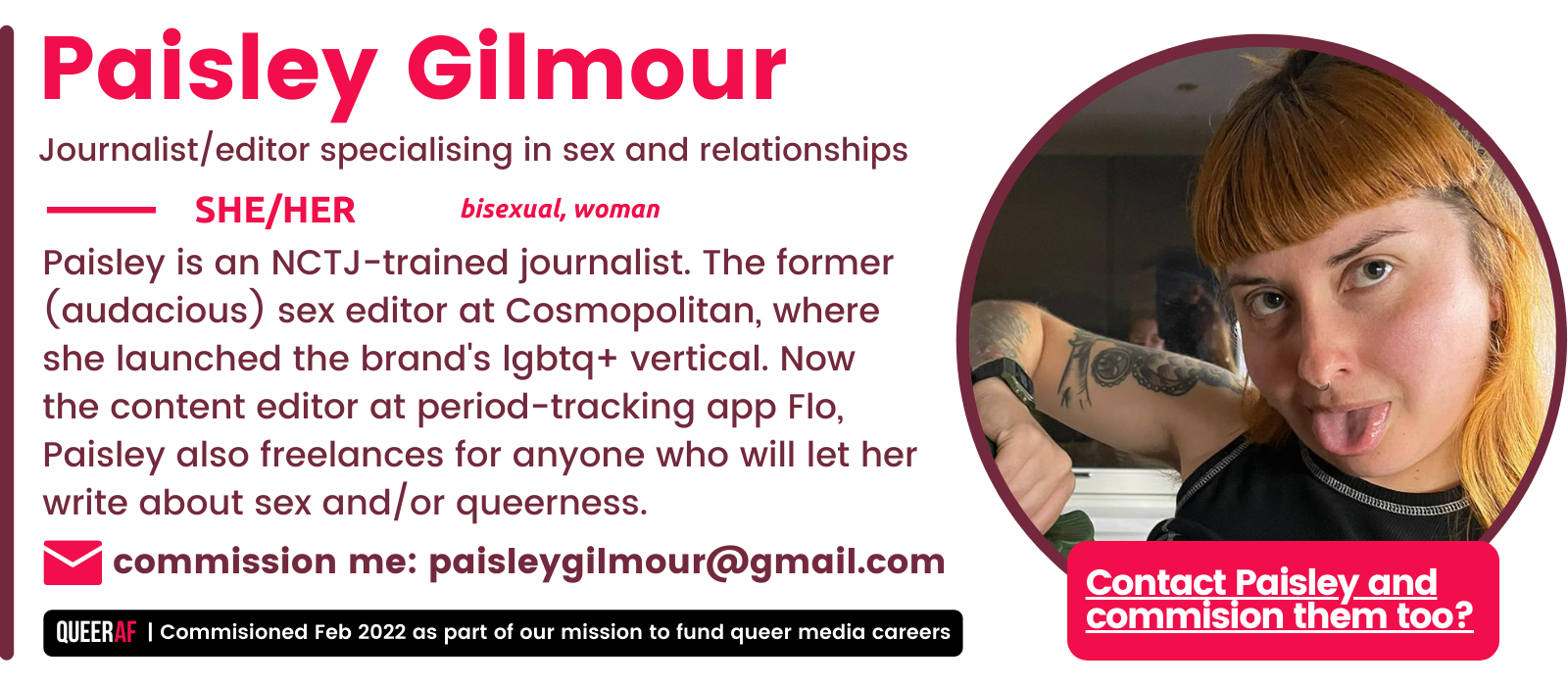 We are an independent platform launching the careers of emerging and LGBTQIA+ creatives driven by people, not advertisers.
The Queer Gaze is our landmark scheme commissioning, mentoring and running skill sessions with queer writers.
We rely on members like Vicki who directly funded this piece. Vicki let us know they hoped we'd use their funds to publish bi and pansexual creatives.
It was produced by queer creative Paisley Gilmour. You can support them and other underrepresented LGBTQIA+ creatives now.
Join Vicki. Become a QueerAF member to directly fund more Paisley's incredible storytelling - and see your name here.