History-maker. That's not a title I ever thought I'd acquire.
But, on Transgender Day Of Visibility - Friday 31st March 2023, I was captain of the first football team in Europe made up entirely of transmasculine people.
There aren't words in the English language that adequately describe how it felt to lead TRUK United FC Men onto the pitch. Proud doesn't come close. It had been a year in the making and every second was worth it.
It's a level of happiness that seems forbidden if you're transgender. But I felt it as I celebrated with the team. I didn't sleep the following night - the rush of endorphins kept me awake.
I'd only met a handful of the other boys before the game. Now, we're in constant contact. We're persistently refreshing our notifications, eagerly waiting for our manager to confirm our next match.
I've never become brothers with anyone so quickly, and never whilst so sweaty either.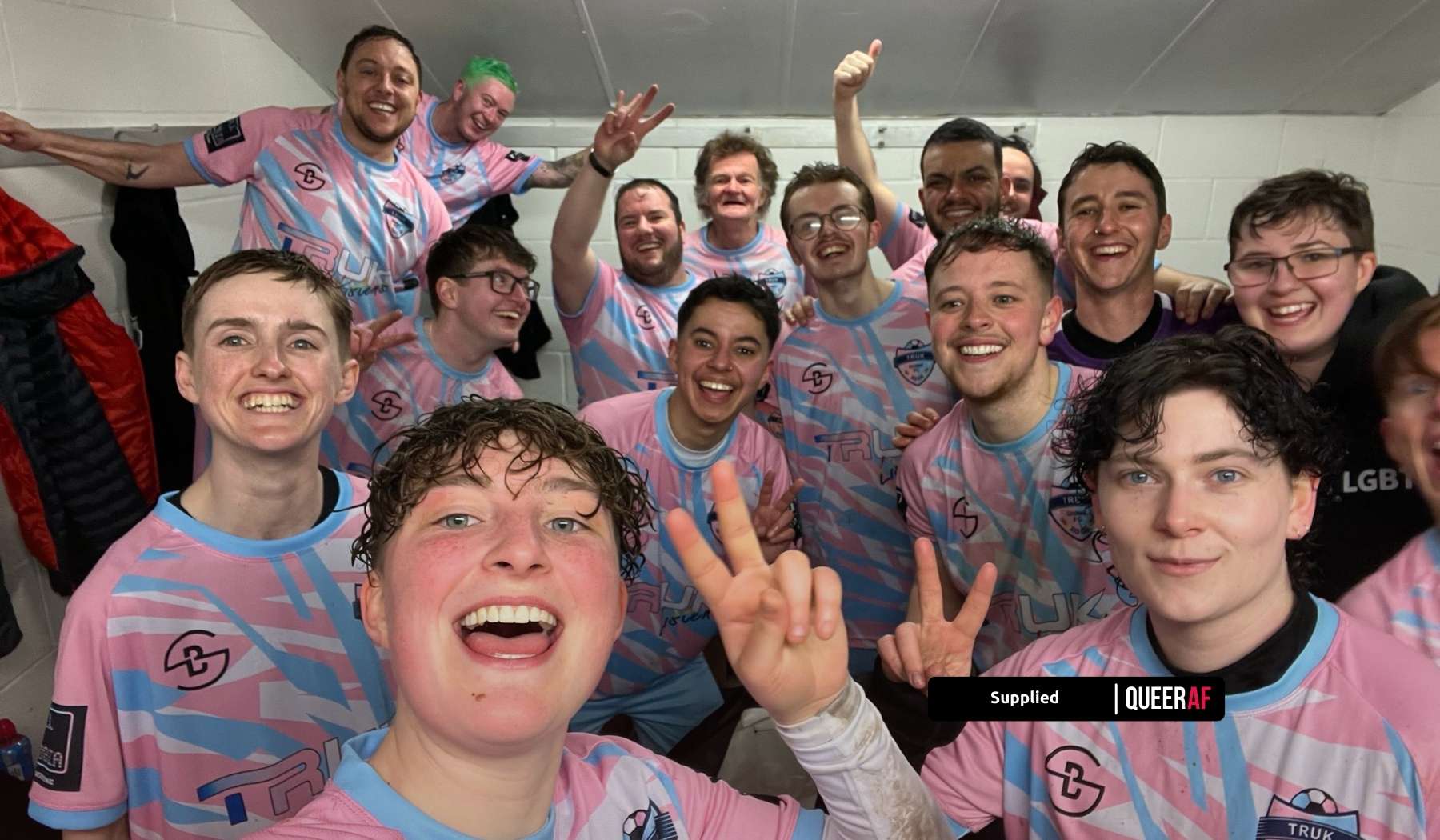 My followers don't usually care that much about football, but I hoped they'd understand how important this match was to me.
Maybe a couple of people would reach out to see if they could play. Perhaps we could finally get a London 5-a-side team together - our manager had been pushing for one for months.
I vastly underestimated how much transmasculine people needed this. My phone was crashing all weekend from the flood of interest in my inbox. Our group chat went up by nearly 20 people in 24 hours alone. And I'm still getting more messages.
Each request to join the team came with a story. Trans men who used to play professionally, but thought coming out was the end of their careers. They now know it's not.
Trans men who haven't played football since school because they thought they wouldn't be welcome. They now know they are. Trans men who have never played football and thought they would never get to try. They now know they can.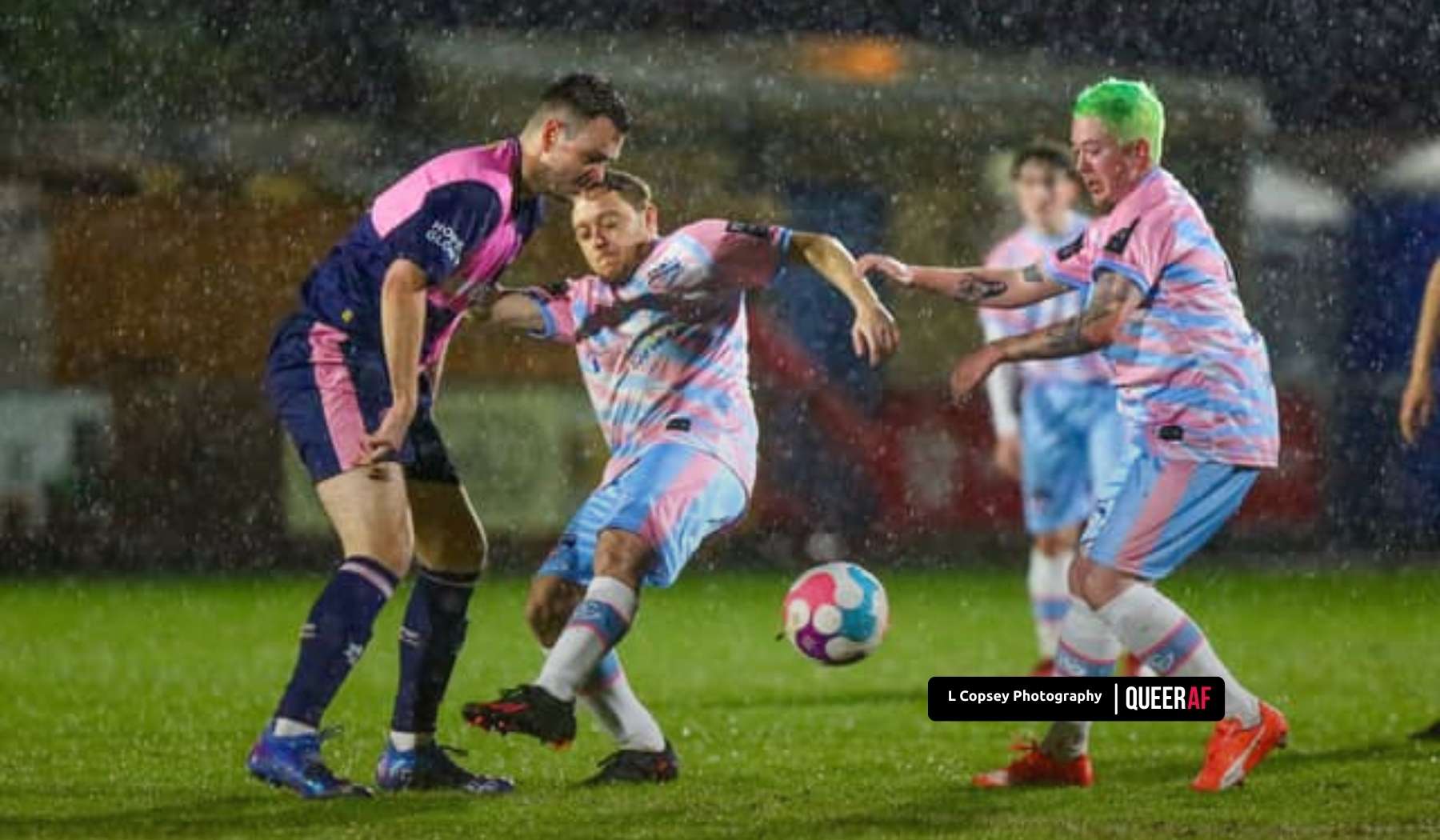 From Liverpool to Southampton, Aberdeen to Jersey, we've now got players everywhere. We're hoping to join 5-a-side leagues all over the UK, so every transmasculine person can play weekly football close to home.
We've had interest from teams in different countries, so maybe an international trip is on the cards.
TRUK is no longer just a football team, it's a movement.
Get the Queer Gaze in your inbox each week with our free weekly newsletter or pitch to write an edition for us now.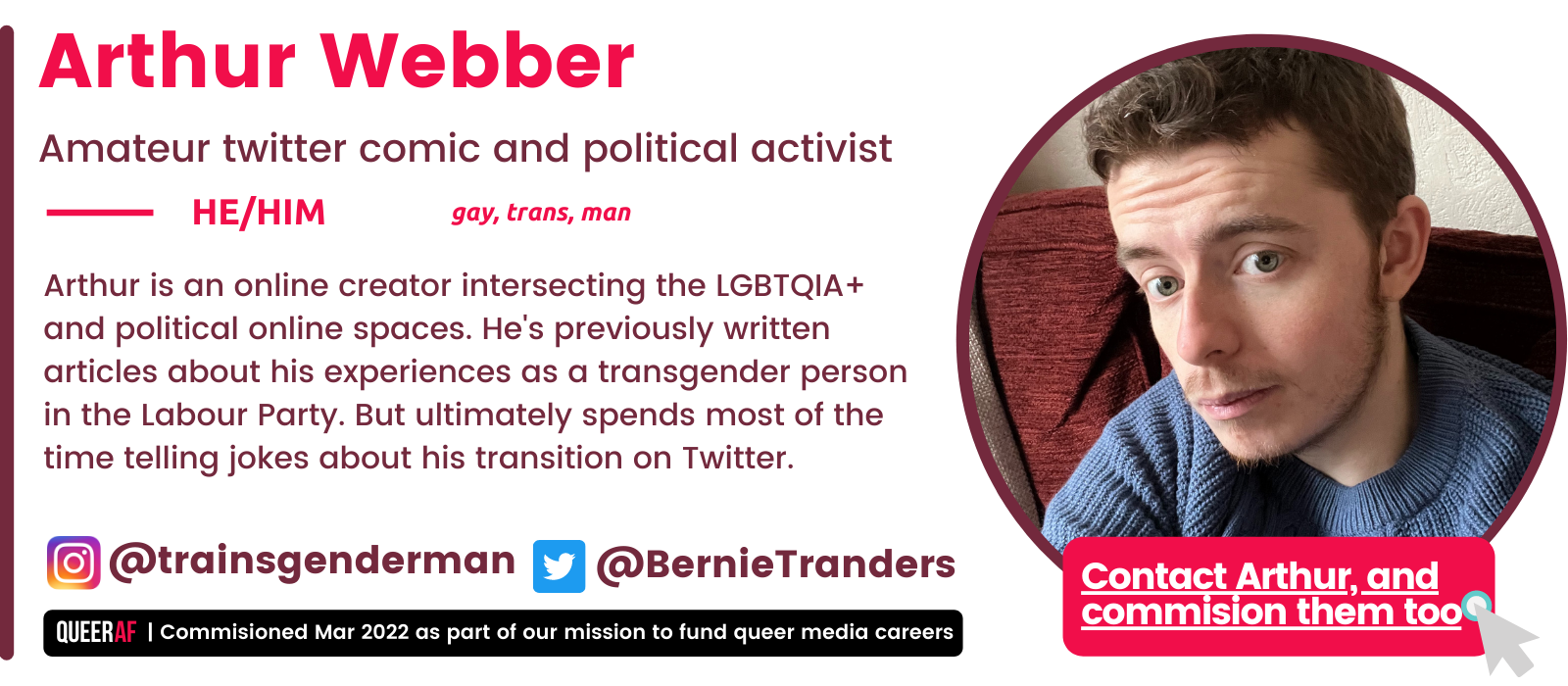 ---
Support Trans Creatives
This article was just one part of our free weekly newsletter that helps you understand the queer headlines and stay on top of the latest LGBTQIA+ content - all while we support queer creatives.
It's written by Jamie Wareham and a different queer creative each week. Hundreds of people trust us to give them everything they need to navigate the ever-changing queer world every Saturday morning. 🏳️‍🌈
We are an independent platform launching the careers of emerging and LGBTQIA+ creatives driven by people, not advertisers.
The Queer Gaze is our landmark scheme, commissioning, mentoring and running skill sessions with queer writers.
We rely on members like Louise to directly commission queer creatives - join in and see your name here too?