TL;DR: Nothing, yet - despite a lot of press coverage this week. The government and the National Education Union are both working on potential guidance for schools and teachers on accommodating trans youth, and the right-wing press have decided to get in early on criticising it.
It's not easy being trans at school. It's not easy being a teacher who wants to support trans kids in a climate of hate towards trans folk. But there is not a lot of support available.
Last year, the government was working on guidance that highlighted the experience of trans kids. It could have helped support those kids and their teachers, but it was scrapped after ministerial intervention.
Now, both the government and the National Education Union (NEU) are separately working on new guidance - but it's come under attack in the press before it's even been drafted.
What is the government doing?
The Department for Education (DfE) is working on guidance for schools on accommodating trans pupils. It's due to be released early next year, but education secretary Kit Malthouse reportedly wants to publish it sooner, perhaps before Christmas - The Times
The guidance is likely to address topics such as uniform choice, pronoun use, and gender-segregated spaces such as toilets and sports teams. It's being drawn up by 'senior doctors' and the Equality and Human Rights Commission (EHRC).
That might be worrying to hear for some. The EHRC, which has connections to anti-trans lobby groups, has been severely criticised by LGBTQIA+ charities.
Dr Hilary Cass, who is leading the Cass review of gender identity services for children and young people in the NHS, is also being consulted on this new schools guidance. Earlier this year she rejected press misrepresentations of the changes to services at the Tavistock gender clinic.
Malthouse is seeking a 'compromise approach' to the guidance, in opposition to the 'harder line' taken by other ministers such as Home Secretary Suella Braverman, who have expressed anti-trans views.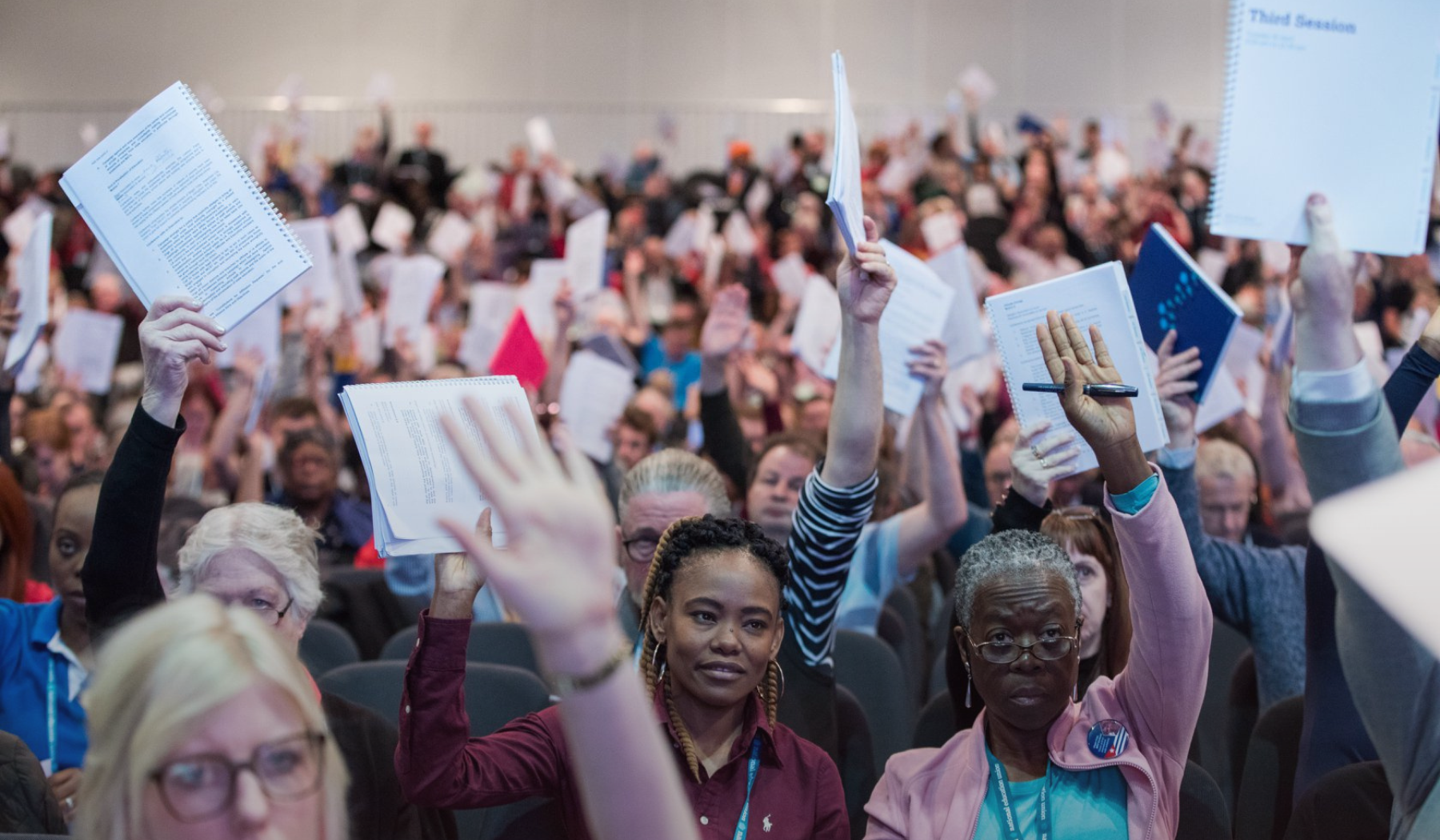 What is the National Education Union doing?
t its 2021 Annual Conference, the membership of the NEU passed a resolution titled 'Pride in our Union'. This resolution noted the recent increase in transphobic hate crime and called on union leadership to do more to challenge transphobia in schools, starting by:
"Working with the Trans and Non-Binary Network to develop a Union definition of transphobia that goes above and beyond legal compliance"
This week The Telegraph and other outlets reported having seen a draft of this definition. These reports do not agree on many specifics, but they do quote the definition as saying that transphobia is "a rejection of trans identity and a refusal to acknowledge that those identities are real or valid".
The NEU confirmed to QueerAF that "No definition has been adopted or finalised" at this time. Nonetheless, these elements of the press took the opportunity to make some click-baiting claims about the union's position. It's another attempt to discredit those who stand against transphobic rhetoric.
What are the critics saying?
Transgender teacher and 'gender-critical' campaigner Debbie Hayton took to both UnHerd and The Spectator to make some bizarre claims about the nature of identity.
She described the NEU Trans and Non-Binary Network (TNBN) as an "activist lobby" initiating a "power grab". Hayton has repeatedly denied that trans women are women and has connections to multiple anti-trans groups - PinkNews
Meanwhile, the NEU has conducted the preliminary round of "the biggest teacher strike ballot in a generation". The ballot closed this Friday, with 86% of voting members backing strike action.
Given The Telegraph's history of anti-trade union coverage, it may not be a coincidence that they chose to run this non-story and stoke controversy around the union this week.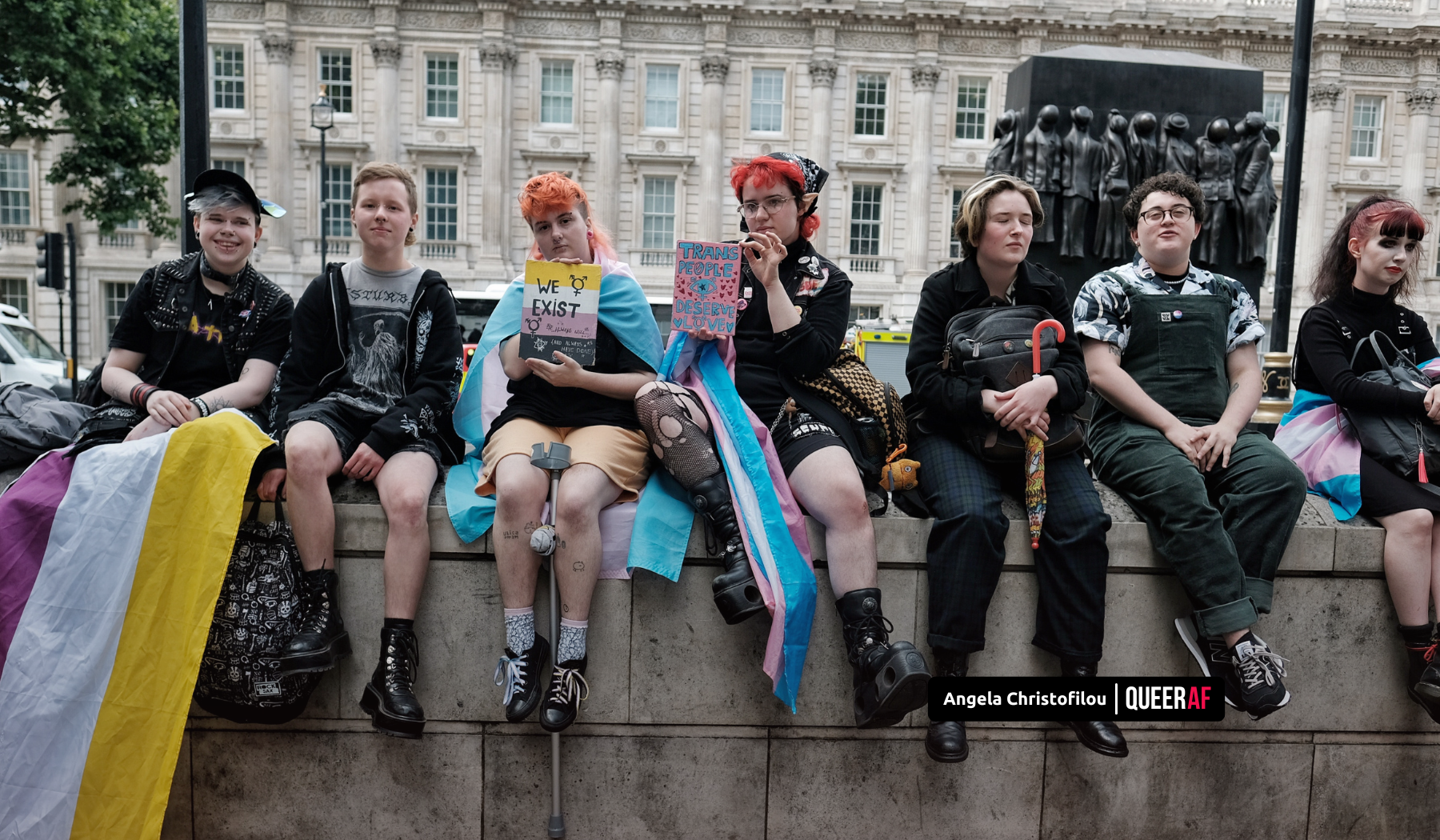 The bigger picture for schools
Although the main headlines this week focused on loaded questions about guidance that is in the early draft stages, there are still a lot of real obstacles in the way of our schools being as LGBTQIA+ inclusive as they should be.
Throughout the year we have seen signs that this government is interested in moving back towards a Section 28-style policy.
In the latest such development, the DfE removed trans children's charity Mermaids from its list of mental health and wellbeing resources for schools - Schools Week
That happened even though Mermaids are not actually under investigation.
While adults bicker over the nuances of all of this, kids are the only ones that lose out. Every child deserves to be safe, respected and treated without prejudice at school.
---

It can be frustrating to keep up with the mainstream press. It's arduous having to call them out on their transphobia and queerphobia constantly - but it is critical work.
We don't do it to pick a fight. We don't do it to try and drive clicks for ad revenue. We do it because there aren't enough queer voices advocating for queer people in mainstream media spaces.
Every week, we're working to change that, training queer creatives to work in media spaces, and helping them find opportunities at existing outlets - or create their own. We can't do that work without you.
The support of QueerAF members directly funds our commissioning and content schemes, as well as the reporting you read in this newsletter each week. And those members get to have a say in what we do next.
Will you take a look at how you can help us change the media while tackling misinformation about LGBTQIA+ lives right here in this newsletter?
We are close to running out of our early adopter discounted memberships. There are less than ten left. Claim yours now.