Only a few weeks after Peppa Pig introduced two pioneering polar bear mums, Velma of Scooby Doo fame has finally been let out of the closet.
It's refreshing to see some positive press that actually uses the word 'lesbian'. It's so often replaced by less stigmatised labels like 'queer', 'woman who loves women' (WLW), 'gay' or 'sapphic'.
No other letter in the LGBTQIA+ acronym seems to have as many euphemisms. Why is it so difficult to say 'lesbian'?
Whilst 'queer' has now pretty much been reclaimed, at least by younger generations, 'lesbian' is becoming increasingly derogatory.
Over the three years I've been out in London with my partner, 'lesbian' is far and away the thing that is shouted at us the most, plus the occasional 'dyke' or unsavoury man requesting a threesome for variety.
Many women remember being called a lesbian by school bullies, regardless of sexuality, but especially when traversing gender norms.
This early association of lesbianism with ugliness and social rejection may go some way to explain why fewer young women now identify as lesbian. We are almost twice as likely to remain closeted at work as our gay male colleagues.
Once you start noticing lesbian erasure, you see it everywhere. There are endless contortions of language designed to replace this most feared word.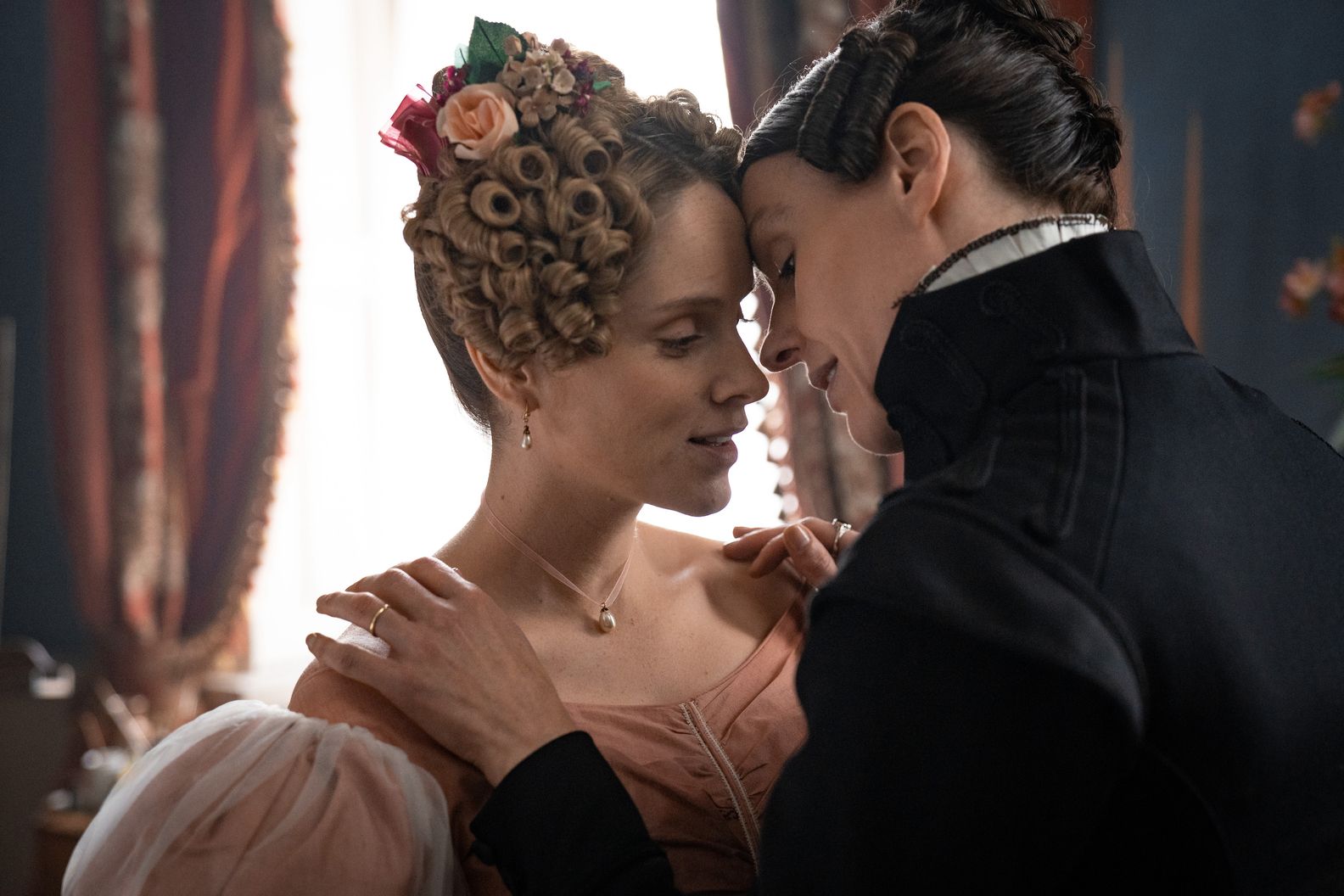 Even the plaque celebrating the 'first modern lesbian' (all hail the great Anne Lister!) disregarded her sexuality, originally describing her as a 'gender-nonconforming entrepeneur' before being changed following an online petition.
For those of you wondering when 'gender-nonconforming' became synonymous with 'lesbian', spoiler: it didn't.
So why are lesbians not celebrated more?
We're talented at DIY, have plenty of cats and look great in dungarees… (disclaimer: obviously does not apply to all lesbians).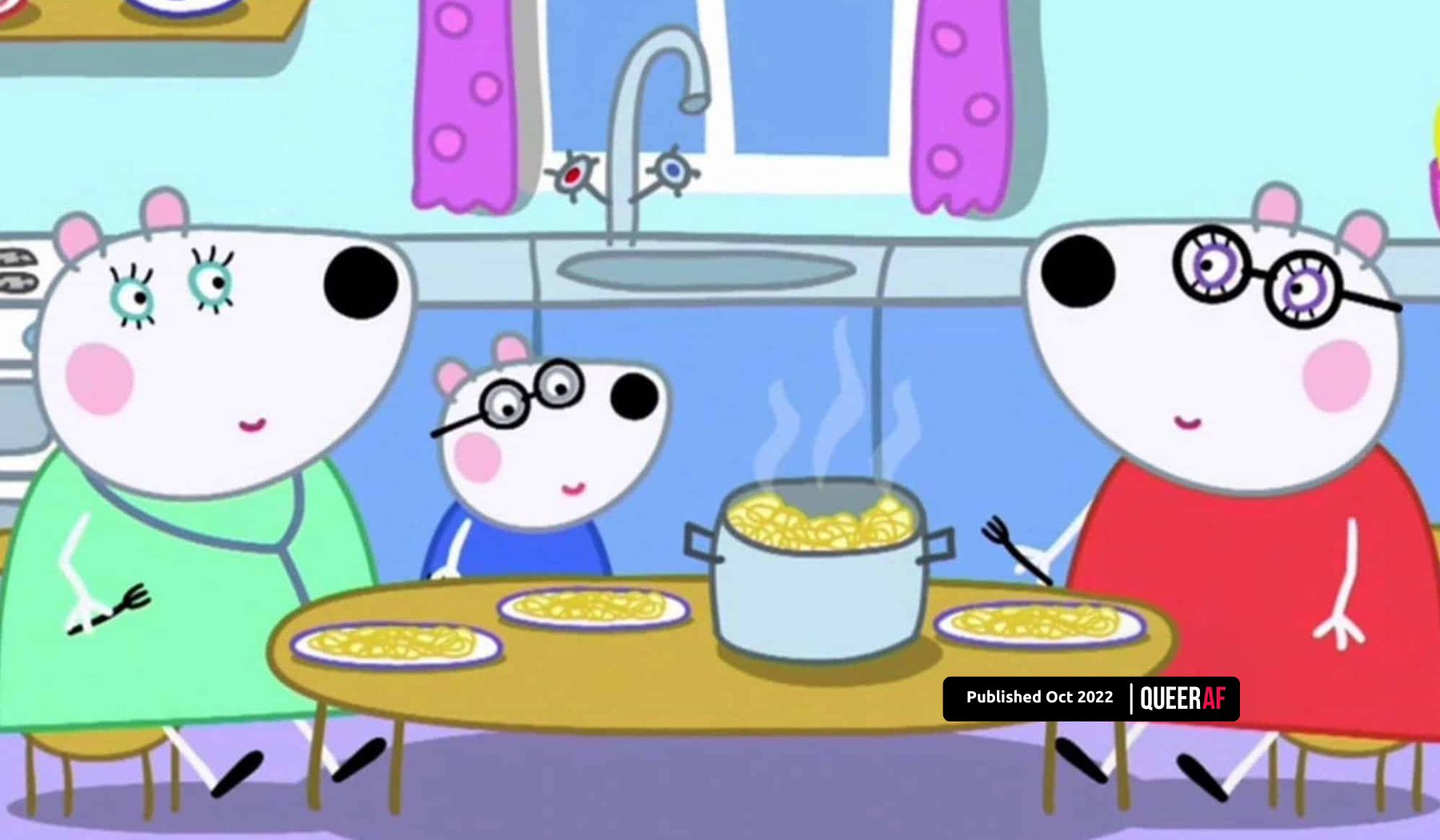 A common reason for choosing different labels or identities is that lesbian relationships are fetishised to serve heterosexual male fantasies. 'Lesbian' is still the most searched-for term on Pornhub.
Aside from entitling men to seek sexual gratification from our relationships, this entrenches the idea that lesbian is a dirty word.
This is systemically entrenched discrimination: the word 'lesbian' in the title of a website is enough to get it blocked by many servers as obscene material.
Imagine being told that your identity is sexually explicit. That's the reality of being a lesbian in 2022.
Lesbians, by definition, have to combat both misogyny and homophobia. We need strong role models who demonstrate facing these challenges with bravery and passion.
Not all women in relationships with women identify as lesbians.
So it's understandably easier to use broader terms such as 'queer' or 'gay' to avoid incorrectly assuming someone's identity.
But this collective reluctance to use the word has become stifling. Let's follow in Velma's iconic Mary Jane shoes and resolve to be prouder of lesbian identities.
---
QueerAF is changing how queer stories are funded
QueerAF is member-led and ad-free. This article is part of our landmark scheme the 'Queer Gaze' commissioning, mentoring and running skill sessions with queer writers.
Our approach means you get a top-quality read held to the highest standards that you can keep us accountable to - while helping to change the media landscape with a new generation of queer creatives.
We commissioned it because members like Jan Gooding, Char Bailey, Whitney and Megan Bacon-Evans told us they wanted to see more content about and by lesbians.
That's how we make editorial decisions - we trust our readers and members. Removing gatekeepers and advertisers from the process allows us to focus on what counts instead of worrying about clicks for advertisers.
Will you join the movement revolutionising the way LGBTQIA+ journalism is funded?