More and more people have been asking me how they can turn rainbows and glitter into placards and protests.
Yes, some Pride events can be fun, and I love to see queer performers take that corporate coin this time of year. We all have bills to pay! But I feel this growing interest in grassroots activism is due to a cognitive dissonance around Pride. So many of us feel that the trappings of Pride Month don't align with our values.
Record numbers of people continue to turn out for Pride in London - there were 1.5 million attendees in 2022. Yet since then, hate crime towards LGBTQIA+ people has increased.
Trans people and drag performers are persecuted in the press almost daily.
My simple theory is that people have had enough of seeing organisations that are doing nothing to help our community - and occasionally actually hurting us - slap on a rainbow filter for a month.
They leave us to fend for ourselves for the other 335 days of the year.
A quick history lesson: Making pride more radical
We're feeling dissonance now because Pride's history has always been radical - not just 'rainbow.'
Pride has always been a protest. Only recently has it become a showcase of companies looking to absolve their guilt.
You likely know the story - or at least some version of it. In New York City in 1969, the Stonewall Inn was being raided by police. They were arresting people who were 'violating a gender appropriate clothing statue' (sounds a lot like the discourse in modern-day America, doesn't it?)
Stormé DeLarverie - rest in power - was a mixed race, butch performer, a drag king, and described by friends as a "guardian of the lesbians". History has erased DeLarverie's pivotal role at the Stonewall Inn, including recollections that they were, in fact, the one to throw the first punch at a police officer.
This swift right hook sparked what is known as the Stonewall Uprising. For many, it was the catalyst for the modern fight for LGBTQIA+ equality.
So to me, it makes perfect sense that queer people and allies are looking to connect back with those roots in our time when progress appears to be in reverse.
How to start out in LGBTQIA+ activism
For most people, one entry-level path to activism is to attend a protest or march.
If that is something you want to try this year, look at Trans Pride (in London and Brighton), UK Black Pride and the Reclaim Pride movement.
Radical groups and activism have always come from a grassroots movement - self-organised, DIY, and often unfunded. It feels unfair when those attempting to counter us are funded by organisations with a lot of money and power.
Historically, even without financial backing, our collective voices rise up because we are on the right side of history.
The nature of these groups is that they are geographically localised to make an impact in their areas. If the distance is prohibitive for you - not all of us are suited for long-distance activism - start something that reflects your local community and causes.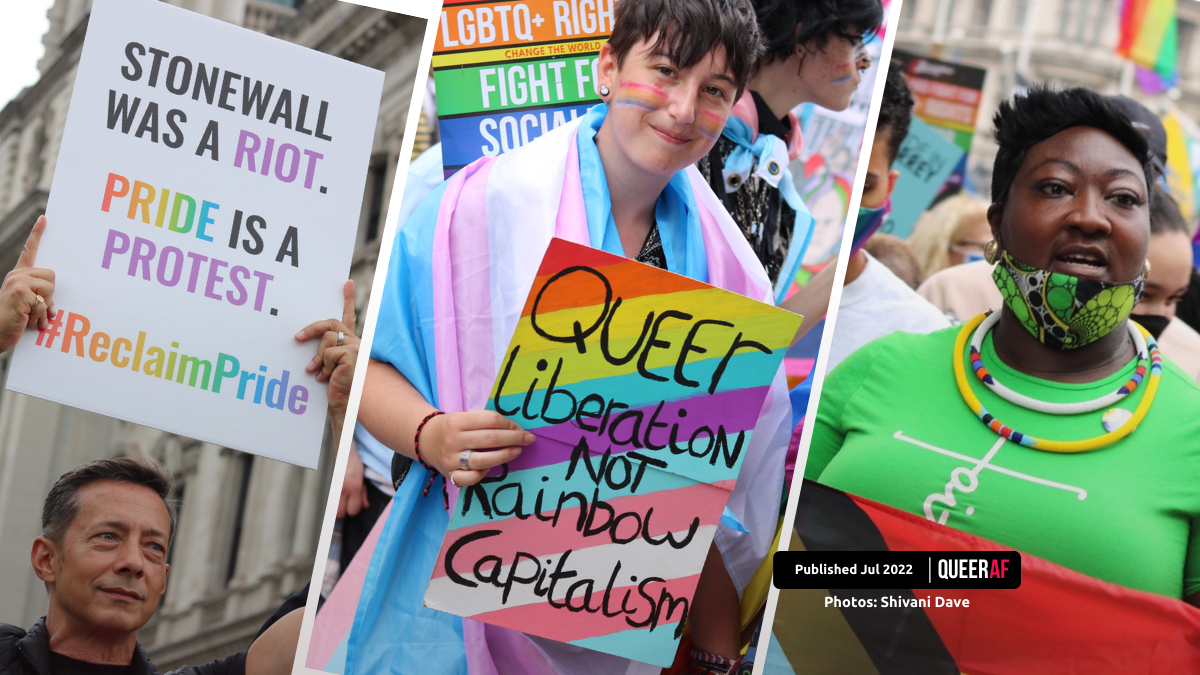 Not all activism has to involve going outside if that is not your bag. Something as simple as writing to your local MP about why it is important to support LGBTQIA+ people can make an impact, particularly if you mention that you are a constituent.
They are there to work for you and should, at the very least, respond to your concerns.
Naturally, if you get your friends, neighbours, colleagues, and relatives to do the same thing, it has more chance of being listened to.
But don't forget that even with all these actions - sometimes the very act of talking to people is activism. Old-fashioned word of mouth still goes a long way.
When people talk about Pride, or what it means, remind them of its radical roots - and why we need to remember that in a time when our lives are under attack.
Pride is about liberation, healthcare, activism, history, joy, and anger - it's about fighting for our differences.
Shivani's reading list for more inspiration on activism: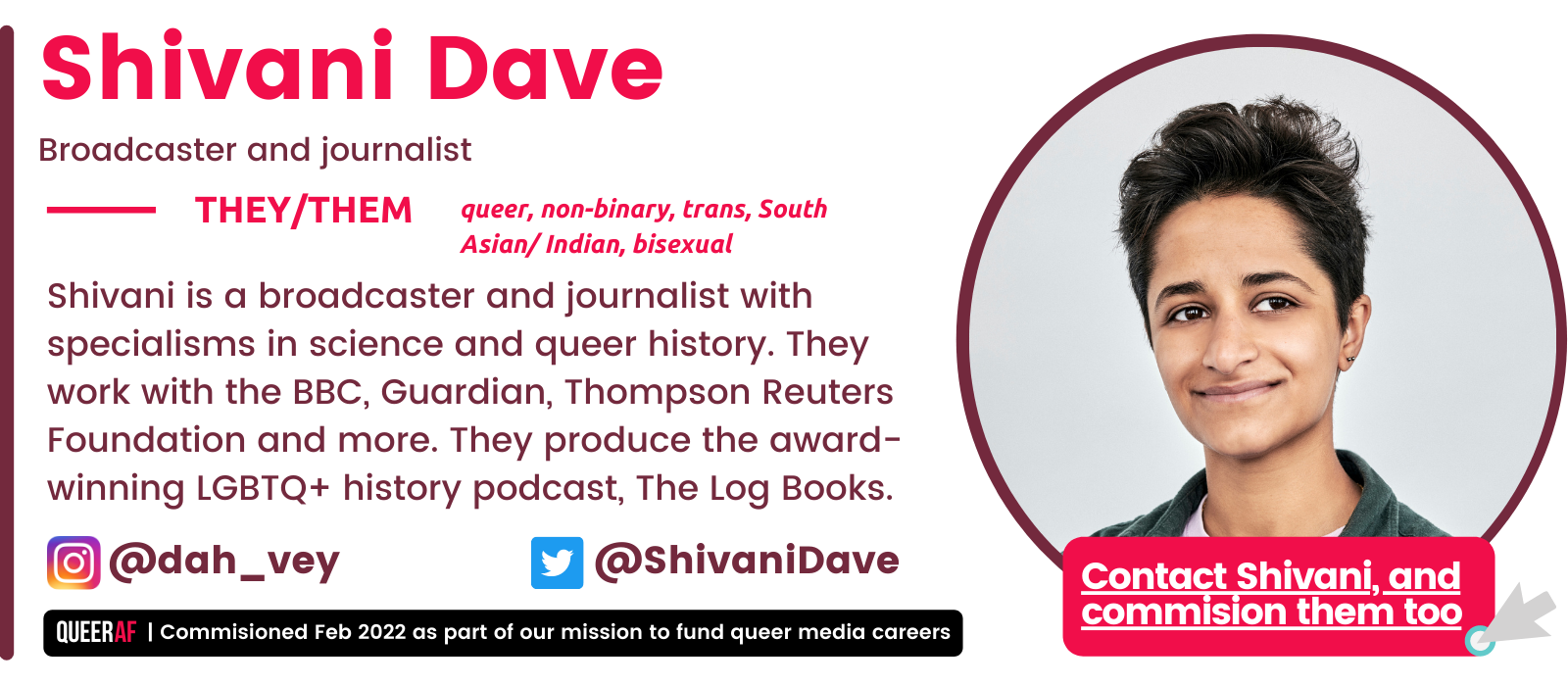 Get the Queer Gaze in your inbox each week with our free weekly newsletter or pitch to write an edition for us now.
---
The idea is simple.
Support queer creatives to get into the newsroom - and then help them change it.
One of the most significant barriers to starting a media career is getting those first and early commissions. We deliver that to our creatives, while you get award-winning content from fresh marginalised voices.
We ask every creative to rate our process. 90% gave us a perfect score on our communication and approach. The retro, our unique way of editing their work, has an average rating is 9.8/10.
Our approach is award-winning and industry recognised across multiple platforms, including our newsletter and podcast scheme - but we can't do it without you.

We believe there's a better way to be seen, heard and celebrated. Join us to change the media for good.