As a young person, I learned that to be trans was to be lonely, to be excluded, to be unhappy. As a trans adult I learned that I had been lied to.
Over my lifetime society has presented transness as something joyless, something that one would never want for their child, their friend, or themself.
Being trans has been seen as an illness, a contagion, a mistake, and the stories people read about us are part of that. From 2015 to 2019, research commissioned by IPSO showed a 400% increase in coverage volume of 'trans issues'.
While the number of articles has increased, those written by trans people themselves remain strikingly few.
So many of the days in the calendar that are dedicated to trans people are about awareness raising, being more visible in society, about loss and grief.
So many feel like they are designed for cis people, with the intention of assimilation. These days often leave me feeling hollow and exhausted.
When I sat down to write about transness, I assumed that what I would write would be the sorrow, the struggle.
But instead what flowed so easily out of me was all of the brilliance of being trans. The book that was so desperate to be written was one of love and mutual aid and boundless joy.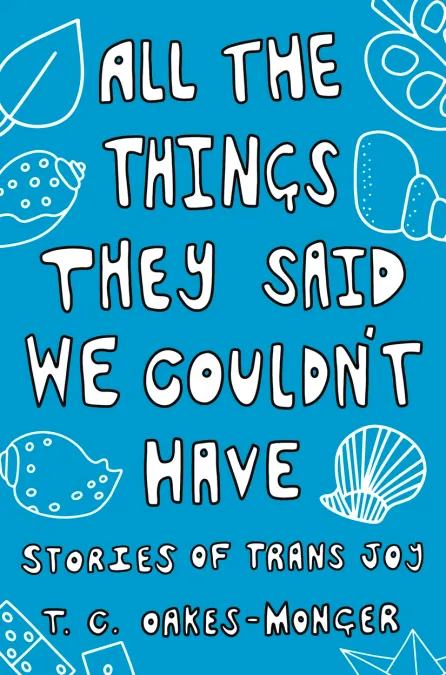 Like what you see? Read the UK's best weekly LGBTQIA+ newsletter:
More and more trans people are reclaiming the right to our own stories. Trans-led organisation We Exist created the Trans Day of Joy fundraiser with a programme full of the excellence of trans performance.
Gendered Intelligence ran Trans Joy week, full of interviews and discussions about the wonder and happiness of transness.
Our stories are so much bigger and brighter than those 'trans issues' articles would have you believe.
I wish I knew at 15 what I know now. I wish I knew that I would one day have all the things they said we couldn't have.
You can hear an excerpt from Tash's book here and buy it here: All The Things They Said We Couldn't Have: Stories of Trans Joy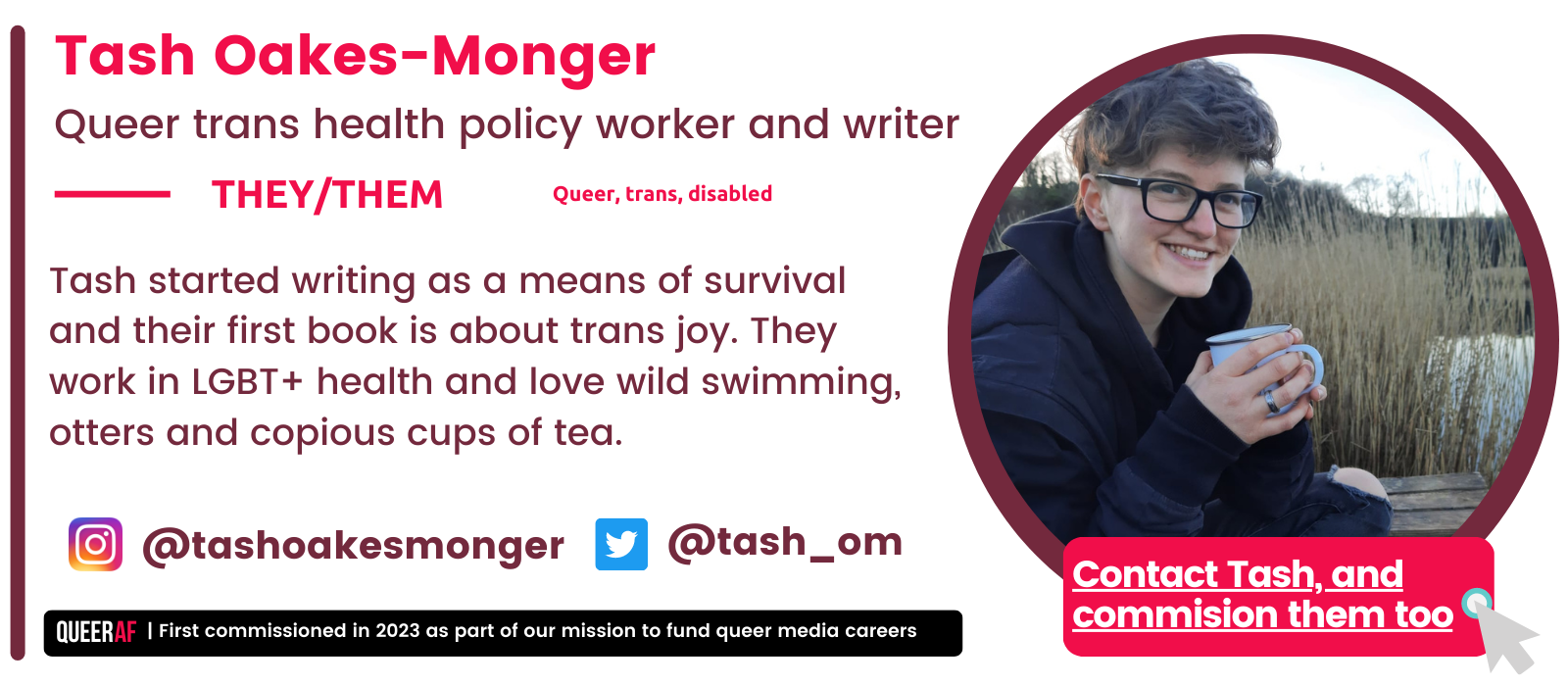 ---
It's different, we know.
The way QueerAF works with contributors is different from most outlets.
When we work with emerging and marginalised writers who want to build their craft we offer them a skills session with every commission.
The session is designed to put them in control of their edit and to help them understand the reasons behind any changes we suggest. Understanding why, not just what, helps them grow their journalistic flair - and get more commissions.
It's been described as "like therapy, but for writing" - and it's helping.
We ask every creative to rate our process. 90% gave us a perfect score on our communication and approach. The retro, our unique way of editing their work, has an average rating of 9.8/10.
But this approach, which means you get free award-winning content from fresh new voices without outside pressures, is only possible with your support.
So why not take a look at what our creatives say about our work, and find out how to become 100% QueerAF?